Hopefully this week is the last time Sugar Bar 2 is ever a topic of discussion. However, I feel the next guy who should be under police investigation is the creepy bro who BROUGHT A FLASHLIGHT INTO THE CLUB. Sharing his jail-cell should be that clown who brought the SuperSoaker. (Good job, good effort Sugar Bar 2 bouncers.) 
How big of a dumping ground of sexually transmitted diseases does that place look without the flashing lights, loud music and a BAC under .32? After viewing Ohio State's Zapruder film as if I was Nick Saban analyzing a tape of his national title game opponent, I have come to the conclusion Carlos Hyde's greatest crime that night was entering Sugar Bar 2. That place should be condemned yesterday.
In the end, a suspension of "at least" three games sounds about right given the circumstances of the case. 
Now Ohio State media and fans can turn their #hotlegaltakes to Indiana, where senior cornerback and future NFL draft first round selection Bradley Roby is accused of being the first human being ever to start a banger with a punch to the chest. Being in Indiana isn't as inexplicable as being in Sugar Bar 2, but it's close; so remember kids: your life can change with one wrong decision.
 SHAZIER IS LATIN FOR SOUL-EATER. In other troubling news, it's only a matter of time before Ryan Shazier turns an opposing player into red mist on the football field as he has apparently been weaponized by Mickey Marroti:
Sleeping in the weight room has some benefits. pic.twitter.com/zKEkXAwWUw

— Vernon J. Shazier (@VernonShazier) July 30, 2013
TEXAS A&M LINEMAN, UTAH RECRUIT KILLED IN CRASH. Sad news out of the high desert of northern New Mexico. Texas A&M's 19 year-old redshirt freshman offensive lineman Polo Manukainiu, Utah recruit Gaius "Keio" Vaenuku and a 13-year-old boy were killed in a car accident just days before the two footballers were scheduled to report to fall camp. Alcohol doesn't appear to be a factor, but the driver, the only one wearing a seatbelt, was the only one to survive after the 2002 Toyota Sequoia drifted left of center and over-corrected. 
So now, the driver, who was the only one sensible enough to buckle up has to live with killing three of his friends. It's an ugly story and a completely unnecessary reminder to fasten your seatbelts when riding in a car. It could save your life one day.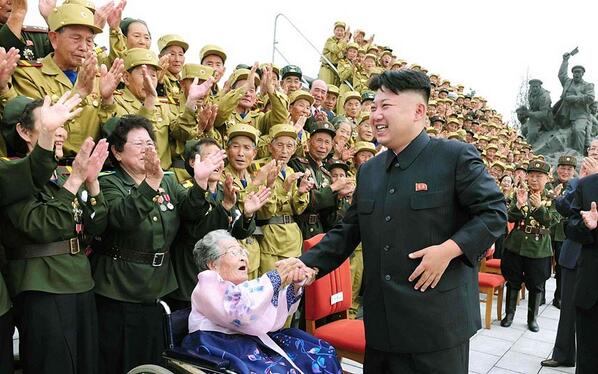 MCGUFF DOIN WORK. Kevin McGuff, the new basketball coach of Ohio State's women's program, had quite the day yesterday as he was able to haul in two massive recruits and a 3-star in one day:
Kelsey Mitchell, 5'6" point guard from Cincinnati, is the #1 recruit of the 2014 class. 
Alexa Hart, 6'3" shot-blocking center from Columbus, is the #2 recruit in the nation at her position and #14 overall. 
Chelsea Mitchell, 5'11" 3-star prospect from Cincinnati.
Looks like McGuff is already establishing ownership over Ohio's basketball talent, which is probably a good sign. Jordan had a quick write-up last night for anybody interested.
CHARLIE STRONG ON EXPECTATIONS. Some national oracles are predicting the Louisville Cardinals to be participants in the 2014 national title game. Charlie Strong is not a fan of high expectations, and as a man who had coached other teams with high expectations, he offered some interesting insights yesterday:
"What happened with that football team, which I don't want to see happen with our team, is when it became a sigh of relief," he said. "You'd win a game and (sigh). 'We won the game. On to the next one.' Luckily, we did not lose a game until Alabama in the (SEC) championship game, and it was devastating. That's not what I want to see with our team, that a loss becomes devastating to our program.
I remember entering last year, with no post-season glory to cover themselves in, Urban Meyer worried about the wheels falling off if his team suffered a loss. (Think USC first year their penalties kicked in.) His team remedied this by slaying all 12 dragons placed in front of them with spear-thrusts down the throat. 
The high expectations are also something that applies to Ohio State this year too, however, and a loss could be devastating for completely different reasons than last year. Considering Charlie Strong's mentor, Urban Meyer, was also there, I'm sure he's drawn some lessons from the '09 Florida season as well. Something to watch this up coming season, I think.
 AXEMAN COMETH TO THE PLAIN DEALER. Sad news out of Cleveland, as today between 8-10 AM Cleveland Plain Dealer staffers will be receiving calls about the fate of their jobs. I honestly could only think of a few things more bone-rattling than that, and it's a damn shame.
The Plain Dealer is one of Ohio's greatest newspapers with a great tradition of journalism. Condolences to everyone involved. 
THOSE WMDs. Urban Meyer is scheduled for the ESPN "carwash" today... The elegy of Dick Trickle... Somebody should break Justin Bieber's face... Or let universal karma handle it... Student left in interrogation room for 5 days without food/water/toilet gets $4.1 million from the DEA... Jürgen Klinsmann finally has the USMNT playing beautiful soccer... Don't ever give up... Steroid suspensions (lol) are coming to baseball by the end of the week... The Columbus Crew has a new owner... Opportunity awaits Ohio State backfield... 10 Tips for Columbus novices... Well, nobody ever accused baseballers of being athletes...  Pan over the horizon... There's a giant dark hole in the Sun...