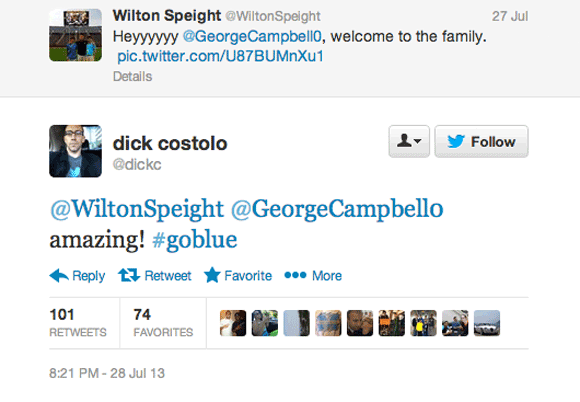 Twitter CEO Dick Costolo is a graduate of the University of Michigan and a booster for the school. Which means he's technically not allowed to contact a recruit until after the recruit has signed his national letter of intent with the school.
Here he is doing just that, reaching out to future Wolverines Wilton Speight and George Campbell. On the service he runs.
@WiltonSpeight @GeorgeCampbell0 amazing! #goblue

— dick costolo (@dickc) July 29, 2013
Oops.
It's a secondary violation, meaning Michigan will report it and nothing will come of it, but as far as secondary violations go, this one is pretty great.