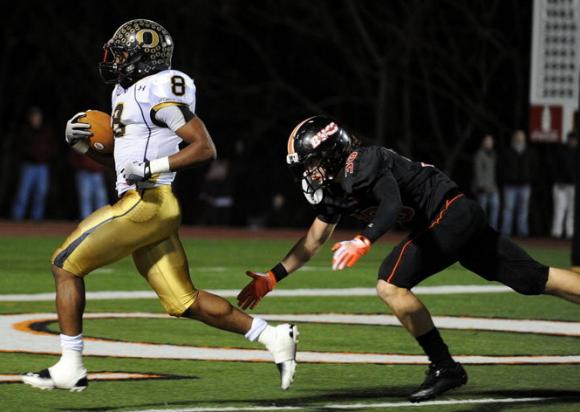 Racean "Roc" Thomas is a hot commodity in Alabama, which means that if he chooses the Crimson Tide or Auburn, either choice will mean that he'll be subject to some of the dumbest blowback that college football has to offer. After giving some fan responses on Ask.fm, Thomas got an absolute gem from one of Alabama's dozens of internet users:
ROC the right choice for ya is to join the best damn program in the nation!!!! why would you even consider a trash ass school like AW-BARN?!? its a no brainer really
Maybe the dude was just a little cranky after turning his hand cranked 14.4 kbps modem for a half hour just to get the message through, and maybe Thomas didn't have to make the dude look stupid to thousands of people but on the other hand yeah he totally did and it was great:
I don't think you get it. I earned the opportunity, the offers, the choices. So I can decide wherever whether its auburn bama or ITT tech! I'm not here to make you or any other fan happy. My goal is to put a smile on my FAMILYS' face !
And that in a nutshell is the most accurate summation of what our attitude toward recruiting should be. Fans are entitled to nothing from 17 and 18 year old high school kids. Getting indignant about that might just lead to you looking like a dumbass.