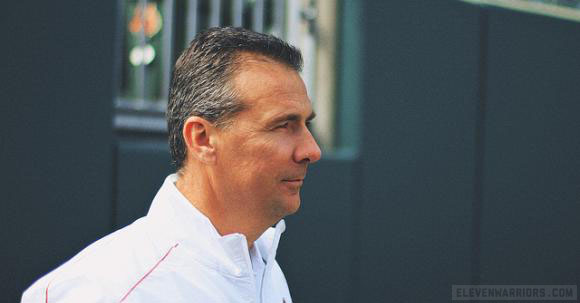 Urban Meyer will take the podium at 1:30 EST on BTN, but until then, he has offered ABC6's Clay Hall a little insight into his mindset when he first heard of Carlos Hyde's legal problems. He said he was so furious he didn't even want to talk to Hyde, but he knew his plan of attack:
"I had my mind made up what I was going to do, which is separate him completely."
Ultimately, Gene Smith told him to take a deep breath and let the facts play out/let others make the judgment. This assuredly won't be the last questions he answers about the recent legal troubles to plague the Buckeyes, and ElevenWarriors will have you covered when he faces the media later this afternoon.