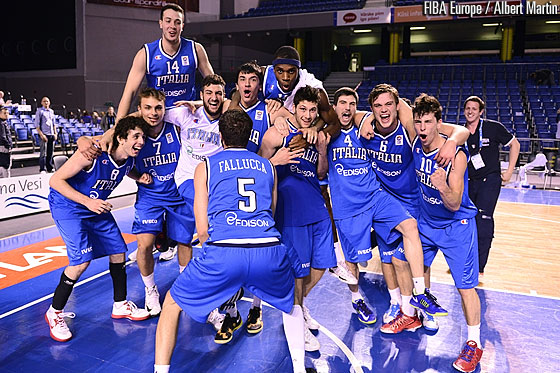 No late game heroics were needed from Amedeo Della Valle (see: Spain, Lithuania) to help get the Azzurri into the gold medal game in Tallinn.
Italy produced another masterpiece of their artful 'small-ball' on Saturday to defeat Russia 77-68 and earn the right to face Latvia in the gold-medal game of the Sportland U20 European Championship, in Tallinn.

TURNING POINT: Italy were going through a four-minute long dry spell, their only in the encounter, and Russia pushed ahead 43-42 with 5:20 left in the third quarter when Michele Ruzzier drilled a triple from eight meters out, returned to the other end, stole the ball and was fouled as he was darting down the court to Russia's basket, sinking both free throws to give Italy a 47-43 lead within 18 seconds.
Della Valle contributed 12 points, 5 rebounds, and a team-high 3 steals. ADV s'è desta!