The twenty-second installment of the fifth edition of this now 24-part series profiles Dontre Wilson, a "hybrid" athlete prospect from Desoto, Texas. Wilson was one of the first out-of-state recruits in the 2013 class to attract the attention of Urban Meyer's staff.
The recruitment of Dontre Wilson started very early in the 2012 calendar year, when Meyer was still trying to fill out his coaching staff, and trying to finish Ohio State's 2012 recruiting class. However, the first wave of his recruitment did not last very long. It looked like a race between Oregon and Ohio State, with Wilson selecting Oregon at the end of May 2012.
The story does not end there. Much like Urban Meyer's early retirement from Florida after the 2010 season was a direct cause of Ryan Shazier enrolling at Ohio State in January 2011, Chip Kelly's eventual departure to the NFL was the impetus behind Wilson visiting Ohio State, and later committing to Ohio State. This is retold below.
The profile proceeds in the usual fashion from there, discussing strengths and areas for improvement. Film is offered, as is a projection of a redshirt. After mentioning some miscellaneous things about Dontre Wilson you may find interesting, I conclude he is better known. I put him on the board accordingly.
Height: 5-10
Weight: 175lbs
Fake 40: 4.4
High School: DeSoto High School; DeSoto, Texas
His Recruitment
Dontre Wilson was bound to get noticed sooner than later. Leaving Wilson's skill set aside for the time being, DeSoto High School routinely sends its best to the best college football programs, especially the best programs in the region. The football class of 2012 at DeSoto High School saw two players sign with Texas, one sign with Texas A&M, another sign with Louisiana State, in addition to placing players at programs like Air Force, New Mexico, and Rice. Wilson, who had just completed his second year of varsity at the talent-laden high school, was going to be the next in line.
The first offer came not from those schools, nor smaller FBS programs in and around Texas. Rather, Clemson was Wilson's first scholarship offer. The connection seems curious at first glance, though further inspection reveals that Chad Morris, Clemson's offensive coordinator and then recruiter of Dontre Wilson, was a high school head coach for fifteen years in the state of Texas before moving to the college ranks in 2010. The offer came at the end of January 2012.
Though Clemson was only offer to this point, Wilson, perhaps anticipating how coveted of a recruit he would soon become, had a preference of four schools, in order: Oregon, Oklahoma State, Texas, and Oklahoma. Soon, all those schools (and more) offered him, including Ohio State. Meyer had been in contact with Wilson not long after Meyer signed on as head football coach at Ohio State.
By the first week of May, it seemed to be a two-team race between Oregon and Ohio State. In both cases, Wilson was primarily fixated on the offense. Chip Kelly's success at Oregon and reputation as being at the forefront of the spread offense in college football was very appealing to Wilson. Meyer, yet to coach at Ohio State by this point, was nonetheless bringing his offense from Florida with him. This same offense had a lot of success matriculating its skill players from the Gators program to the National Football League. That Wilson seemed to be focused on just two teams — and two teams very distant from the normal matriculation patterns of Texas high school football — elicited quite a stir from Texas fans, in particular. However, it's where his recruitment stood by this point.
And, really, that Ohio State was in this position at this point reflects considerable diligence by Urban Meyer and Tom Herman, but may have been just courtesy. Oregon was the apple of Dontre Wilson's eye. This was a matter of when, and not if.
His Commitment​
During his high school's spring game, Dontre Wilson pledged his allegiance to the Oregon Ducks as a member of its 2013 football recruiting class.
Wilson said little of the reason for the decision then, and that point, but it is consistent with his statements on and off the record. A lot of recruits will look for relationships with certain coaches or assistant coaches, or consider the academic profile of the university and its pedigree for competing at high levels on the football field. Wilson was a bit different. He wanted an offense tailor-made for his strengths. It's why he eschewed Oklahoma and Texas quickly and focused squarely on Oregon. As Wilson saw it, he could be the next De'Anthony Thomas for the Ducks.
Lines remained open during the fall of 2012, but there was very little indication that Dontre Wilson would sign anywhere but Oregon to this point.
His Recruitment, Part Deux​
...and then, Chip Kelly-NFL whispers started getting louder.
Chip Kelly's flirtation with the NFL had been simmering on low heat for over a year by this point. It could be that Kelly saw the NFL as a new, exciting, and challenging opportunity for him to ply his craft at a higher salary. There could be other reasons for why Chip Kelly, like Pete Carroll, wanted a jump to the NFL. Whatever the case, this was the conversation in college football as we started changing our calendars from 2012 to 2013. That Oregon blasted Kansas State so efficiently in the 2013 Fiesta Bowl should have otherwise given further confidence to Oregon's 2013 recruits, but it was overshadowed by the conversation of Kelly's impending departure from Oregon. The question wasn't an "if", but a question of "Browns or Eagles?"
Consistent with Dontre Wilson's quasi-professional approach to his recruitment, he gave very clear (if ostensibly quiet) signals that Kelly's departure from Oregon would be requited with Wilson's departure from Oregon's recruiting class. As much as he liked Scott Frost, the former Nebraska quarterback and current Oregon assistant coach who recruited him, his commitment was to Chip Kelly. If Chip Kelly was no longer committed to Oregon, then neither would Dontre Wilson in due time.
On January 16, 2013, Chip Kelly was announced as the Phildadelphia Eagles' replacement for Andy Reid, after some final "will he or won't he?" drama that saw Kelly, momentarily, recommit to being Oregon's head coach. The same day, his high school head coach was bombarded with phone calls from almost every program in the country about Dontre Wilson. The only program not in contact was Oregon, unsure of its next move. A week later, Oregon had sent -- basically everyone on the staff -- to Wilson's home in Texas for an in-home visit.
However, the official visit to Ohio State, long rumored even before Kelly started his process of leaving Oregon, finally materialized. Wilson did not offer much on specifics, though his high school coach did say he had a good time. He took another visit to Texas before announcing a commitment ceremony on local television. As the cameras went on, most Oregon fans internalized that Dontre Wilson would be collateral damage of Chip Kelly's move to the NFL.
His Commitment, Part Deux​
On February 4, 2013, Dontre Wilson committed to Ohio State. He donned a cap to announce his choice in a ceremony televised by a local FOX affiliate.
He will be recorded in Ohio State's football history as the 22nd commitment of the 2013 recruiting class, choosing Ohio State over Oregon and Texas, among several other schools.
Where He Excels​
I've yet to look at James Clark's film, or Vonn Bell's film, but Wilson's film elicited more slack-jawed stares on my part than the film of the other prospects in this recruiting class. Some of what he does may be considered "fair" to the neutral observer, but it just isn't very nice at the high school level.
That Dontre Wilson purposely sought spread offenses is wise of him. He really is tailor-made for that type of offense. Much of what caught my attention in Wilson's film isn't necessarily the "explosiveness", though it's certainly there. It's the subtle, but critical, element of vision and awareness. It's not the spin move you'll see in the film below that opened my eyes, but the vision to see the opportunity and the awareness to do it at the particular moment when the defender was ill-equipped to do anything about it. In short, speed, acceleration, and the like are all there to observe, but the field vision and awareness tie it all together.
I still think Dontre Wilson and Ezekiel Elliott complement each other very well in this recruiting class. Elliott is a true running back who can catch the ball in strategic situations. Wilson will be a collegiate wide receiver who can run the ball on counter trey plays, and the like. Thus, it's necessary (I think) for Wilson to be a better receiver than a rusher. He might be. Wilson shows flashes of what analysts call being a "natural hands-catcher". He "high points" balls better than some of his classmates. He's more than just an "athlete", since that label conjures an image of a jack of all trade that is a master of none. Maybe that's still technically true for Wilson, but he's advanced as a receiver, and a rusher as well.
There is still the issue of the added degree of difficulty of the college level vis-a-vis the high school level, which is true when the opposition is either Michigan or Illinois. Wilson's development is still key, but the reasons for optimism are certainly there.
Must Work On
A very common question of Wilson is his durability. I guess Ohio State fans can dismiss this by saying Wilson will just never get tackled, but his 5-10, 175lbs frame isn't very thick and robust to the rigors of Big Ten football. He can be best utilized through plays aimed at getting him in "space", and, thus, in positions where he is less likely to fall underneath a pile of tacklers. But, he would be more effective if he could run inside zone plays and deal with those consequences. We don't know how well he can take those kind of hits. Strength and conditioning will be key for him this summer.
Highlights
Senior year.
Redshirt?
All else equal? No. I'm not sure yet what type of immediate effect that Dontre Wilson has on this roster for this season, but I think he finds something to do, in some capacity, on the field this season.
Miscellany​
Many of his DeSoto teammates signed letters of intent with FBS programs on signing day. Some of these landing spots include Air Force, Baylor, Houston, Oklahoma State, and San Diego State.
His high school coach, Claude Mathis, was a former standout at Texas State University (formerly Southwest Texas State University). He holds career, season, and game rushing records at the school.
Wilson played in the Under Armour All-American Game, along with Marcus Baugh, Joey Bosa, Vonn Bell, Cam Burrows, Gareon Conley, Trey Johnson, and Jalin Marshall. He had a 47 yard punt return in that game.
He had 294 carries for 1,895 yards and 37 touchdowns, amassing over 3,000 career rushing yards for his three years in varsity. He also added 37 catches for 750 yards and nine touchdowns as a senior.
His senior season ended in the state semifinals with a 51-36 loss to eventual 5A Division 1 state champion Allen High School.
I think Dontre Wilson is better known.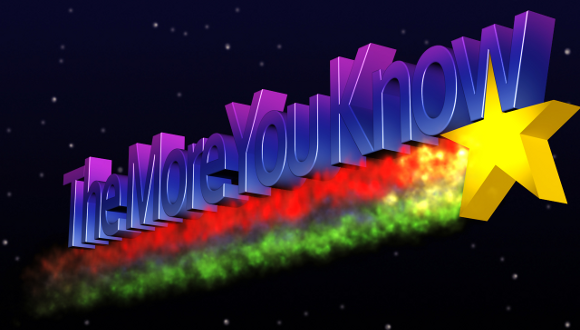 ---
Let's put him on the board.
| Name | POS | Ht | Wt | Hometown | Committed | Better Known |
| --- | --- | --- | --- | --- | --- | --- |
| Cameron Burrows | DB | 5'11 | 200 | Trotwood, OH | 01.19.12 | 02.19.13 |
| Jalin Marshall | WR | 5'11 | 196 | Middletown, OH | 01.30.12 | 02.26.13 |
| Billy Price | DT | 6'4 | 300 | Austintown, OH | 02.13.12 | 03.05.13 |
| Eli Apple | DB | 6-1 | 188 | Voorhees, NJ | 02.16.12 | 03.12.13 |
| Evan Lisle | OL | 6-5 | 280 | Centerville, OH | 02.28.12 | 03.19.13 |
| Jayme Thompson | S | 6-2 | 184 | Toledo, OH | 04.01.12 | 03.26.13 |
| Ezekiel Elliott | RB | 6-0 | 195 | St. Louis, MO | 04.01.12 | 04.02.13 |
| Marcus Baugh | TE | 6-4 | 233 | Riverside, CA | 04.10.12 | 04.09.13 |
| Tracy Sprinkle | DE | 6-3 | 255 | Elyria, OH | 04.17.12 | 04.17.13 |
| J.T. Barrett | QB | 6-1 | 230 | Wichita Falls, TX | 04.18.12 | 04.24.13 |
| Joey Bosa | DE | 6-5 | 270 | Ft. Lauderdale, FL | 04.23.12 | 05.01.13 |
| Darron Lee | ATH | 6-3 | 205 | New Albany, OH | 06.26.12 | 05.08.13 |
| Michael Hill | DT | 6-3 | 315 | Pendleton, SC | 06.27.12 | 05.15.13 |
| Timothy Gardner | OL | 6-5 | 310 | Indianapolis, IN | 07.28.12 | 05.22.13 |
| Tyquan Lewis | DE | 6-3 | 237 | Tarboro, NC | 09.20.12 | 05.29.13 |
| Gareon Conley | CB | 6-1 | 180 | Massillon, OH | 12.07.12 | 06.05.13 |
| Donovan Munger | DT | 6-4 | 285 | Shaker Heights, OH | 12.09.12 | 06.12.13 |
| Trey Johnson | LB | 6-2 | 225 | Lawrenceville, GA | 01.04.13 | 06.19.13 |
| Mike Mitchell | LB | 6-4 | 225 | Plano, TX | 01.05.13 | 06.26.13 |
| Christopher Worley | ATH | 6-3 | 190 | Cleveland, OH | 01.11.13 | 07.03.13 |
| Corey Smith | WR | 6-0 | 175 | Akron, OH | 01.29.13 | 07.10.13 |
| Dontre Wilson | ATH | 5-10 | 175 | DeSoto, TX | 02.04.13 | 07.17.13 |