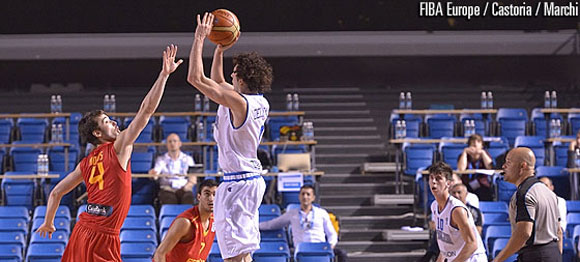 Ohio State guard Amedeo Della Valle is having a pretty good day:
Amedeo Della Valle rose from seven meters out and drilled a three-pointer with just five seconds on the clock to gift Italy a 76-73 victory over Spain in Group F at the Sportland U20 European Championship on Monday.

Italy, who were trailing by 11 points with 1:18 left in the third frame, were rewarded for their perseverance and relentlessly fast pace with a fantastic comeback in the final quarter.
Let's watch it, shall we?
Della Valle led all scorers with 27 points on 10-16 shooting (4-7 on three pointers) to go along with 7 rebounds. After a slow start, Della Valle has 60 points in his last three outings.