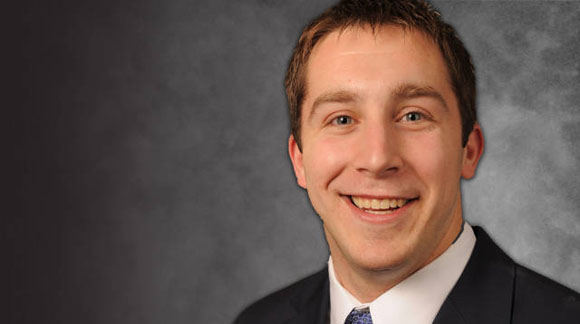 Other schools came calling, but Greg Paulus stayed put at Ohio State. Toledo and Northwestern each reportedly offered Paulus, an up-and-comer in the coaching profession, assistant jobs. Twice he said no.
Instead, the former Duke point guard bided his time doing menial tasks as the Buckeyes' video coordinator, a non-coaching position that's duties include plenty of grunt work. The glorified internship consisted of editing video, scouting, analyzing and working till the sun came up in some instances.
Video coordinators are not permitted to recruit or coach, something Paulus did during the 2012 Big Ten Tournament, resulting in a secondary NCAA violation.
All the waiting paid off – literally – when Paulus was promoted to assistant coach after Chris Jent left for a position on the Sacramento Kings' staff. Coaching responsibilities, recruiting and a six-figure salary all came with Paulus' climb up the food chain.
"It's a great opportunity," Paulus said. "It's exciting, something you hope for. You want to take advantage of it."
After hearing head coach Thad Matta explain the process, there was good reason for Paulus to remain in Columbus.
"That one was done a year ago," Matta said of Paulus' elevation up the ranks. "That was nothing at all. It was like, 'Greg, you're going to move across the hall and you're going to recruit and coach now.' Literally, it was that simple in my mind."
Prior to his appointment at Ohio State, Paulus was an assistant coach at Navy for one season. But then came the chance to experience college hoops at its most intense level again. After a standout career at Duke, Paulus went back home to Syracuse to quarterback the Orange for one season before trading in his basketball and football uniforms for a suit, tie and seat on the coaching bench.
Matta has been a head coach since the Year 2000, and in that 13-year window he's already planted a coaching tree that's nearing Evergreen status and could evolve into a California Redwood. Brad Stevens, John Groce, Sean Miller, Archie Miller, Todd Lickliter and Alan Major have all coached under Matta. Meanwhile his current staff boasts a former head coach in Dave Dickerson and a hot commodity in Jeff Boals. That's something not lost on Paulus.
"Two years ago when I was hired, I just saw an opportunity to be a part of this university and this basketball program," he said. "It was too good of a situation for me to pass up. When you get a chance to work with such great guys on a coaching staff, they will have the opportunity to go. That's a credit to Coach Matta and to them as people and what they do professionally."
During Ohio State's march to the Elite Eight, Paulus' future became a popular topic as longtime Duke assistant Chris Collins was named the head coach at Northwestern. But the man whose name was being thrown around never wavered in the moment or about what his next move would be.
"The only thing I was thinking about in March was what (Ohio State) was doing," Paulus said. "We had a great run during March and last season. I was thinking about our guys and my job and responsibilities. There have been some (other opportunities) I have looked into the last couple of years. But I just decided the best thing was to keep doing my job here and take advantage of it."
Where Paulus was most eager was siphoning information and pointers from Matta and his assistants. Jent, in particular, served as an offensive mentor to Paulus. In two seasons, the Buckeyes advanced to the Final Four and Elite Eight. Defense has long been a dominant trait in Matta's teams, but the offense was underrated, even while it received criticism.
Just 26 years old, Paulus' go-getter attitude is something that Matta first saw in him years ago. Coming out of high school in New York, Paulus was one of the top basketball and football players in the nation. Matta heavily recruited the blue-chipper and although Paulus chose Duke, he and Matta kept up a friendship over the years.
Paulus is one of those athletes that can pick up a sport and be good almost instantaneously. So far, it's been similar with coaching.
"He caught on real quick," Matta said. "Greg reads situations very well. He picked up on how I think and what I wanted. When I would come in in the morning, I was presented some options. He would say, 'Here's what I've got for you. Here's what I worked on last night.' But just his personal skills and everything he has been through, and most importantly how he came in and embraced this program. He was very appreciative of the environment we have. That's probably more important to me than anything."
There's no confusing Matta for Mike Krzyzewski, but the Ohio State head coach runs his program in a comparable fashion. There's a priority placed on academics, good players who gel and fit a system are coveted and if you don't play defense you will only see the court from the sidelines.
The Blue Devils' point guard from 2006-2008 fit the mold. He got good grades, was a model teammate, became an assist machine and played lockdown defense.
"You don't want to take anything for granted," Paulus said. "I just tried to learn as much as I could. I think being a part of Ohio State the last two years with everything it has to offer on and off the court and academically, it speaks for itself. I'm glad to be a part of it."
Said Matta: "He has done all the right things to make himself ready for this opportunity. We are fortunate to add his basketball experience and knowledge to our coaching staff."
"In terms of recruiting, he is as personable and as smart as I've seen."
The realization came quickly to Matta that he had a video coordinator with immense talent and potential. So whenever opportunities came to Paulus to move on, Matta was quick to foreshadow the future but also steer his understudy toward the best outcome.
"I wanted what was best for Greg," Matta said. "I felt when we had movement on our staff, he would be the next guy to fill that position. I said, 'It may be best if you sit tight and continue what you're doing.' But I also always wanted him to be happy."
A new job description complete with coaching and recruiting responsibilities has made an already hectic summer more chaotic. But you won't hear any complaints. During his one-year stint at the Naval Academy, Paulus got a brief taste of what it's like to be back in the belly of the beast. Having been a highly sought-after talent less than a decade ago, Paulus has unique experiences when it comes to recruiting.
"Doing it before helps," he said. "I haven't had the opportunity to do it here, but I am looking forward to it."
His first day scouring the country for the Buckeyes took place yesterday. For now, the stress level can taper off. Ohio State has one of the best classes in the country – the best, according to some – on tap for 2014.
Three of the four top 60 players in the nation have pledged their allegiances to the Buckeyes. Keita Bates-Diop, Jae'Sean Tate and David Bell and D'Angelo Russell headline a class that could propel Ohio State back to the Final Four in a couple years. Still considering Ohio State is Jahil Okafor and Craig Victor and Tyus Jones. Okafor and Jones have indicated they will attend the same school.
"It's one thing to know that an assistant coach wants you, and then it's another thing to know that the head coach wants you just as bad," Russell said. "I built a relationship with him, and he was telling me I would come in as a playmaker, that I have the tangibles Evan Turner had with being able to pass and being a big guard, being able to facilitate and get creative for his own shot."
Recruiting is almost entirely predicated on relationships. Russell, who said his goal is to convince more top-flight players to Ohio State, may have wanted a bond with Matta, but Paulus' ability to connect on the long, lonely recruiting trail could prove to be a game-changer for a program that is already brimming with flair.
"In terms of recruiting, he is as personable and as smart as I've seen," Matta said. "The bottom line is nobody will work harder than he does."