The twentieth installment of the fifth edition of this now 24-part series titled Better Know A Buckeye profiles Christopher Worley, an athlete prospect from the fabled Glenville Tarblooders program in Cleveland.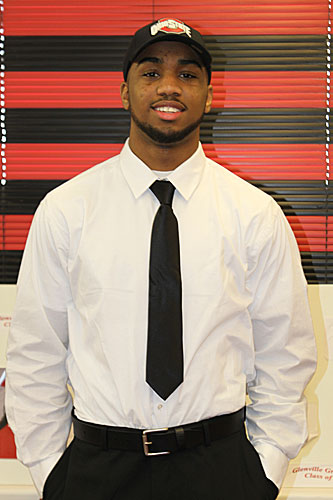 Worley's most likely home as a Buckeye will be as an outside linebacker, or, possibly the "star" position. As a linebacker, Christopher Worley, as well as Darron Lee, stands in contrast with the two marquee names at the same position in this recruiting class: Trey Johnson and Mike Mitchell. Nonetheless, his performance in the Ohio North-South Classic underscores his potential to play linebacker for the Buckeyes.
His recruitment was fairly lengthy, as is common for Tarblooders. However, his recruitment was also uneventful. By fall, no one really expected Worley to sign with any program other than Ohio State, even though his commitment came in mid-January of this year. This recruitment is retold below. Thereafter, this profile proceeds in the usual linear fashion. Strengths and areas for improvement are discussed before a redshirt is projected. I provide film of Worley for you to see and evaluate for yourself. Thereafter, I mention miscellaneous things about Worley you may find interesting before concluding he is better known. I put him on the board, accordingly.
Height: 6-3
Weight: 190lbs
Fake 40: 4.5
High School: Glenville High School; Cleveland, Ohio
His Recruitment
Worley's recruitment was rather typical for both the average Ohio prospect, as well as the average college football prospect from Cleveland's Glenville High School. Perhaps, Worley's development was behind those of his peers. Most prospects tend to appear on the radar of recruitniks and college coaches after a successful sophomore season, even if the offers are not immediately forthcoming. Chatter about Worley seemed to only materialized after his junior season.
The scholarship offers that Worley accrued and the pattern by which he gained them are typical for his peers. His offer sheet started small. By the end of his junior season, his only scholarship offer was from Bowling Green. However, he was gathering some interest, even from Ohio State. The first big programs to finally come forward with verbal scholarship offers were, first, Arkansas and, next, West Virginia. Arkansas' offer to Worley came from Taver Johnson, whose interest in Worley as a prospect followed him to Fayetteville when Johnson accepted a job on Bobby Petrino's staff. Even if Arkansas' prestige was hurt in the wake of Bobby Petrino's exit from Fayetteville, the offer -- Worley's first BCS conference offer -- still resonated.
West Virginia followed suit with an offer of its own, eyeing Worley as an outside linebacker in its hybrid defense. West Virginia was riding high after its Orange Bowl win over Clemson, so the offer from the Mountaineers stuck out. However, Worley was no closer to a decision after receiving these offers than he was before it.
The spring of 2012 was a period that saw Worley earn even more offers, including scholarship offers from programs like Michigan State and Pittsburgh. This was also the period when Ohio State came forward with its offer. Ohio State's coaches called Ted Ginn Sr. head coach of Glenville, and let him know they were going to extend a verbal scholarship offer to Worley for him to consider. After Ginn relayed that message to Worley, Worley called Stan Drayton (regional recruiter for Cleveland) and Urban Meyer to discuss the offer. Both Drayton and Meyer assured Worley that they loved his film and they wanted him to be part of Ohio State's 2013 recruiting class.
From there, it seemed like his recruitment was fairly academic. At least, there was no real issue of where Christopher Worley would be enrolling for college. The only issue was when he would say that was his plan. The summer and fall of 2012 saw a few rumored commitments from Worley, though they failed to materialize each time.
Worley would discuss other programs, such as Cincinnati and Illinois, but never expressed that strong of an interest in attending either university. Though his recruitment was formally "open", Worley took three unofficial visits to Columbus, Ohio for the games against Miami of Ohio, Nebraska, and the season finale against Michigan. He had glowing reviews each time, if, again, no commitment was forthcoming.
This changed as the weekend of January 12-13 approached. Worley was at Ohio State on his official visit that Friday.
His Commitment​
On January 11 of this year, Christopher Worley committed to Ohio State as the 20th member of its full 2013 recruiting class.
The Plain Dealer interviewed him about his decision, asking why he chose to do what so many of his fellow Tarblooders have done before him: accept an athletic scholarship offer to play football at The Ohio State University.
"It's close to home and I liked the coaching staff," said the 6-foot-2, 195-pound Worley. "They offered me a spot earlier in the year and I was blessed and grateful for it. I talked to coach [Ted] Ginn and he said he stood behind me."

"I grew up watching Ohio State with Troy Smith," said Worley of the fellow Tarblooder. "It's always been one of my favorite schools. It's a huge load off my shoulders."
He also explained his recruitment and his decision in an interview with Eleven Warriors.
You committed to Ohio State on Friday. Why did you decide to become a Buckeye?

I talked to Coach Ginn on my way down to Columbus. He told me he stood behind my decision and that I made him a proud coach. He knows Ohio State is a great school and my family also loves the school,  so I committed as it was the perfect fit.

How did you commit to the coaches?

They knew I was close to making my decision. I talked to Coach Drayton on Friday and he told me they were ready for me to be a Buckeye.

What does it mean to be a part of the Glenville-Ohio State pipeline?

It's an honor to even have the opportunity some of the Glenville greats had. I'm extremely blessed and grateful to be a part of it.

[...]

How long were you committed before making your decision public?

Since Ted Ginn Jr., Donte Whitner, and Troy Smith were there (laughs). Ohio State has always been my dream school.

What did you see on your official visit? Which recruits did you hang out with?

I got to meet my academic counselor and President Gee. I also got to talk to Coach Meyer and all of the great coaches. I hung out with Devan Bogard, Taivon Jacobs, Jalin Marshall, Marcus Baugh, Joey Bosa, Doran Grant, and Ryan Shazier. They're all great guys.

What factors led to you choosing OSU?

It's a great city and my family loves it there. I love it there too and feel I have a chance to play early. Also their academic approach is exactly what I need.
Worley chose Ohio State over a several other offers, including Arkansas, Cincinnati, Illinois, Michigan State, and Pittsburgh.
Where He Excels​
Ohio State signed, for all intents and purposes, four linebackers in this recruiting class. There's a clear dichotomy between two sets of two. Trey Johnson and Mike Mitchell come far removed from Ohio and bring All-American accolades and hype with them. Darron Lee and Christopher Worley come from in-state, and bring typical credentials to Ohio State, but certainly lack the fanfare of the other group of linebackers.
That's not to say that Worley (or Lee) can't play for Ohio State, and play well. For example, Worley played in the Ohio North-South Classic a few months ago and earned defensive MVP honors for the victorious North squad. His 5 tackles and 1.5 TFLs came in crucial spots too.
His high school head coach, Ted Ginn Sr., has glowing remarks about Worley's football IQ.
"He's so intelligent. His IQ in football is off the charts," the coach said. "You can see it out here, he's going to be all over the field, he's going to know everything about where he needs to be. He's got a PhD. on the field. That's what I like about him."
Further, Worley's frame is certainly amenable to excelling at Ohio State. He's tall and with long arms, also possessing formidable lower body strength. He can hit with authority.
Must Work On
The obvious question involves what exactly Worley will do for Ohio State. Is he a safety or a linebacker? Does he become the "star" back that Ohio State's defense, under Luke Fickell, likes to have on standby for spread offenses and certain third down situations? His position coach at Glenville thought he projects as a safety for Ohio State. Ted Ginn has other ideas.
"My thoughts are he's not a safety, I think he's a linebacker. But they're going to do what they need to do at Ohio State. But I tell (Worley) all the time, 'You can take that safety mess and hang it up. You better try to get you some food so you can eat so you can gain some weight.'"
A few other comments seem to come from a template for these type of prospects. I don't see a lot of form tackles. I wonder if Worley is enamored with the proverbial "hit stick", which, at the college level, just leads to more missed tackles. Further, the awareness of pass protection should improve with experience. I wasn't able to infer a whole lot about that aspect of his game from what I saw. He'll occasionally get lost in traffic as well.
Highlights
Senior year.
Redshirt?​
Probably not? I don't envision Worley having an immediate presence on the depth chart at linebacker for Ohio State. Even with the questions we have at the positions, I think Worley might be a "Year Two", or "Year Three" type of prospect. However, he's perfect for special teams. If Urban Meyer is that dedicated to his pledge of avoiding redshirts for freshmen, then Worley will find something to do on the field in 2013.
Miscellany
Worley participated in the inaugural Friday Night Lights camp at Ohio State, along with Donovan Munger.
Like Donovan Munger, he was recruited very late by Florida State, after his verbal pledge to Ohio State.
He plans to enroll in the College of Business.
He returned five interceptions for touchdowns as a senior. All told, he had 89 tackles as a senior and nine sacks.
Every Ohio State recruiting class since 2002 has included at least one Glenville Tarblooder.
Glenville finished 9-2 in 2012. It ended its season with a 41-6 win over John Adams in the Senate Athletic League championship game.
I think Christopher Worley is better known.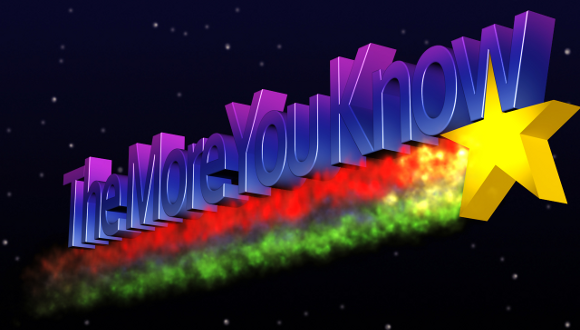 ---
Let's put him on the board.
| Name | POS | Ht | Wt | Hometown | Committed | Better Known |
| --- | --- | --- | --- | --- | --- | --- |
| Cameron Burrows | DB | 5'11 | 200 | Trotwood, OH | 01.19.12 | 02.19.13 |
| Jalin Marshall | WR | 5'11 | 196 | Middletown, OH | 01.30.12 | 02.26.13 |
| Billy Price | DT | 6'4 | 300 | Austintown, OH | 02.13.12 | 03.05.13 |
| Eli Apple | DB | 6-1 | 188 | Voorhees, NJ | 02.16.12 | 03.12.13 |
| Evan Lisle | OL | 6-5 | 280 | Centerville, OH | 02.28.12 | 03.19.13 |
| Jayme Thompson | S | 6-2 | 184 | Toledo, OH | 04.01.12 | 03.26.13 |
| Ezekiel Elliott | RB | 6-0 | 195 | St. Louis, MO | 04.01.12 | 04.02.13 |
| Marcus Baugh | TE | 6-4 | 233 | Riverside, CA | 04.10.12 | 04.09.13 |
| Tracy Sprinkle | DE | 6-3 | 255 | Elyria, OH | 04.17.12 | 04.17.13 |
| J.T. Barrett | QB | 6-1 | 230 | Wichita Falls, TX | 04.18.12 | 04.24.13 |
| Joey Bosa | DE | 6-5 | 270 | Ft. Lauderdale, FL | 04.23.12 | 05.01.13 |
| Darron Lee | ATH | 6-3 | 205 | New Albany, OH | 06.26.12 | 05.08.13 |
| Michael Hill | DT | 6-3 | 315 | Pendleton, SC | 06.27.12 | 05.15.13 |
| Timothy Gardner | OL | 6-5 | 310 | Indianapolis, IN | 07.28.12 | 05.22.13 |
| Tyquan Lewis | DE | 6-3 | 237 | Tarboro, NC | 09.20.12 | 05.29.13 |
| Gareon Conley | CB | 6-1 | 180 | Massillon, OH | 12.07.12 | 06.05.13 |
| Donovan Munger | DT | 6-4 | 285 | Shaker Heights, OH | 12.09.12 | 06.12.13 |
| Trey Johnson | LB | 6-2 | 225 | Lawrenceville, GA | 01.04.13 | 06.19.13 |
| Mike Mitchell | LB | 6-4 | 225 | Plano, TX | 01.05.13 | 06.26.13 |
| Christopher Worley | ATH | 6-3 | 190 | Cleveland, OH | 01.11.13 | 07.03.13 |