Eleven Warriors continues with its weekly feature on the incoming freshmen that constitute Ohio State's highly regarded 2013 recruiting class, as the 2013 football season itself approaches. The eighteenth installment of this now 24-part series titled Better Know A Buckeye profiles Trey Johnson, a linebacker commitment from Lawrenceville, Georgia. Johnson's commitment during halftime of the Under Armour All-American Game may have started off Ohio State's fantastic finish in earnest.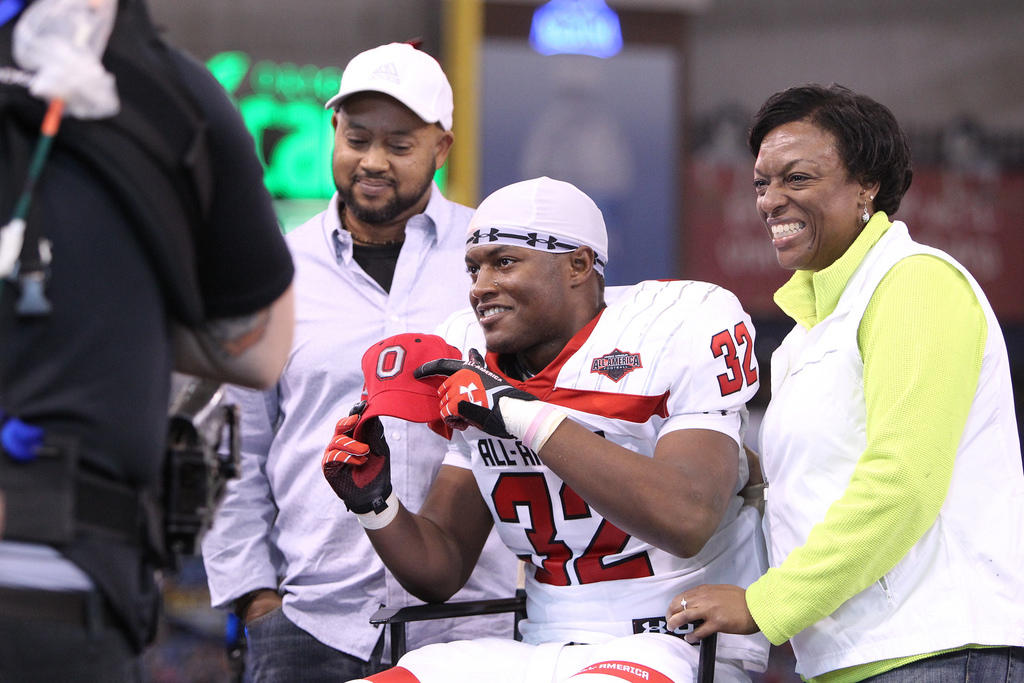 The Buckeyes were doing fine before Johnson's commitment, though his verbal commitment on national television may have been the tipping point. Mike Mitchell followed the next day. All told, six high profile commitments followed that of Trey Johnson, including marquee names like Dontre Wilson and Vonn Bell.
Johnson's commitment to Ohio State was a much longer process than those seen in Better Know A Buckeye profiles to date. Johnson was committed to Auburn for almost a year and a half before flipping to the Buckeyes. This was the result of a due diligence of Ohio State's coaches, especially Urban Meyer, and some good fortune that saw Ohio State be the benefactor of Auburn's post-national championship implosion. This story is retold below.
Thereafter, the feature proceeds in linear fashion, consistent with other profiles published on this site. A player analysis is provided, highlighting strengths and areas for improvement. I project a possible redshirt in 2013 before concluding he will very likely play this upcoming season. I then provide highlight film and some miscellaneous things about Trey Johnson that you may find interesting before concluding he is better known. I put him on the board accordingly.
Height: 6-2
Weight: 225lbs
Fake 40: 4.5
High School: Central Gwinnett High School; Lawrenceville, Georgia
His Recruitment
Trey Johnson's high school head coach, Todd Wofford, is accustomed to matriculating players to college football programs across the country. He's placed alumni in programs like Alabama, Georgia Tech, Notre Dame, and Tennessee in the past few years at Central Gwinnett, and previously as a coordinator at Gainesville (Ga.) High School. Trey Johnson, who Wofford started coaching in the winter and spring of 2010-11, looked to be a future star in the making for Wofford. The process was still early, but Johnson was already attracting attention from Auburn, Florida, and Georgia as a sophomore.
The offers came shortly as Johnson concluded his sophomore year of high school, and they weren't exactly Sun Belt offers either. Auburn, Florida, Florida State, and the University of Southern California offered at the end of April 2011. Alabama, Notre Dame, Clemson, Louisiana State, Miami, and South Carolina offered in the next two months.
It was one program, in particular, that attracted Trey Johnson's attention through the summer of 2011. Auburn, then-darling of the college football world for having gone from a fringe top 25 team in the preseason to national champions at season's end, was high priority for Trey Johnson during the summer. He had been to some camps at Auburn, received some tours of the campus and the football complex, and even got to watch film with Ted Roof. Roof, then the defensive coordinator of the Auburn Tigers, was his primary recruiter. Johnson had not even started his junior year of high school yet, but was already focusing on playing for the Auburn Tigers.
For his third visit to Auburn in the summer of 2011, Trey Johnson made sure to bring his dad for his dad's first visit to Auburn. Both loved the experience and a commitment to Auburn seemed like a fait accompli. It came two days after that visit.
His Commitment​
On August 15, 2011, Trey Johnson joined Auburn's 2013 recruiting class when he called Ted Roof to inform him of his decision to accept the program's scholarship offer.
For Johnson, there was too much to like about playing for Auburn and very little to not like about playing for Gene Chizik's program. He had a very special bond with Ted Roof, his would-be defensive coordinator. For Johnson, there was no point in waiting and he already had his family's blessing to pursue higher education at Auburn.
Trey Johnson was the then-second commitment in Auburn's 2013 recruiting class behind Dee Liner, a defensive line (liner?) prospect from Muscle Shoals, Alabama that eventually signed with Alabama on National Letter of Intent Day.
His Recruitment, Part Deux
There are two ways to interpret what eventually led Trey Johnson to reconsider his commitment to Auburn and pursue other options. One thing is for sure, though. Programs across the country did not place too much weight on Trey Johnson's early commitment to Auburn. Through the fall of 2011, he was continuing to get mailers from programs like Florida State, Miami, Ohio State, and Penn State. The interest from Florida State and Miami was particularly strong.
One way of thinking about Johnson's arguably wavering commitment to Auburn was that he was naturally curious about what other programs had to offer. Johnson got to visit several campuses before committing to Auburn, including Alabama, Clemson, Florida, Georgia, and South Carolina. Before Johnson became enamored with Auburn, Florida was even thought to be the team to beat. This is good sample of schools to visit before making a decision like Johnson did, but he was interested in possibly seeing more. He was framing this as an official visit just for the sake of an official visit. He was still expressing that his commitment to Auburn was solid.
While a natural curiosity may have led Johnson to reopen his recruitment in earnest, it would be hard to separate that explanation from Auburn's post-national championship implosion. It started in the 2011 season, a season in which most observers expected Auburn to take a considerable step back after losing pivotal players like Nick Fairley, Cam Newton, Ryan Pugh, and Lee Ziemba to graduation and the NFL. However, Auburn's regression was even more stark than what was expected. Auburn finished 8-5 and 4-4 in the Southeastern Conference, but the four losses were total, humiliating blowouts to Arkansas, Louisiana State, Georgia, and, eventually, Alabama. The ensuing Peach Bowl win over Virginia to conclude the season did not inspire much confidence in the direction of the program.
The coach thought to be most to blame for Auburn's 2011 downturn was not necessarily Gene Chizik, but Ted Roof, the coach most responsible for securing the commitment of Trey Johnson. His eventual departure from Auburn to Penn State led Johnson to reconsider his options. Still maintaining an official commitment to Auburn, his verbal pledge could nonetheless be considered "soft". Shortly after the turnover in Chizik's staff, Johnson was already fielding phone calls from other coaches from other programs. He was talking more and more with Luke Fickell, as well as head coach Urban Meyer. Meyer, from time to time, will select a prospect that he commits himself to personally recruiting. Johnson was one of those prospects. Tommy Thigpen, Auburn's safeties coach who became the team's linebacker coach after Ted Roof left, did well to keep Trey Johnson's verbal commitment to the Auburn Tigers for the meantime.
A national championship may have afforded any other coach an additional two years or more in tenure, but the nature of Auburn's freefall precluded that possibility for Gene Chizik. Before the season even started, a sense of doom and gloom pervaded the Plains. The mood seemed even self-defeating. Expectations were that the Tigers would be even worse in 2012 than they were in 2011 (and how they right they were), and that it would eventually spell the end of Gene Chizik's wild ride in Auburn. After Auburn lost the first two games of the season to Clemson and Mississippi State (for Dan Mullen's first SEC West win over a team other than Ole Miss in his four years as coach at Mississippi State), and needed overtime to beat UL Monroe, Trey Johnson was already scheduling official visits. One of those scheduled official visits was to Ohio State for the Michigan game.
It progressively got worse for Auburn and Johnson's interest in Auburn started to wane. After Auburn lost to Ole Miss to start the 2012 season 1-6, Johnson reiterated that his interest in Auburn was still solid "as long as there is not a catastrophe." Auburn's 2012 season, though, qualified as a catastrophe. Auburn won two of its next five games (against New Mexico State and Alabama A&M) before Alabama snuffed Auburn's season with a 49-0 victory. Its previous SEC game was against Georgia, which defeated the Tigers, 38-0. All told, Auburn was outscored 150-21 in its final three conference games. Gene Chizik was fired the day after the loss to Alabama.
Tommy Thigpen, who inherited recruiting responsibilities from the departed Ted Roof, encouraged Johnson to take a deep breath and still think fondly of Auburn. However, Thigpen could not promise he would return to Auburn when the next head coach was hired.
Nine days later, Gus Malzahn was hired to replace Chizik. Though Malzahn was the architect behind Auburn's offense in its national championship season, the news of his hire at Auburn left Trey Johnson unimpressed. Malzahn's decision to clean house and fire all of Chizik's assistants basically ended any chance that Auburn had at retaining Trey Johnson in its 2013 recruiting class.
The timing of the news of Gene Chizik's dismissal from Auburn was fortunate for Ohio State football fans. Ohio State happened to be hosting Trey Johnson that same weekend for The Game, which saw Ohio State football conclude an undefeated regular season with a celebratory storming of the field by Ohio State students. Johnson loved everything from his visit. For Ohio State fans, there may not have been a better time to host Trey Johnson. He was on the field for when the students stormed the field. He was even in the locker room for the post-game celebration and speeches by the coaches and departing seniors. While Johnson was quick to note he did not want to make a rash decision on what to do next, he admitted that the visit set the bar very high.
All told, it was now a two-team race between Florida and Ohio State for Trey Johnson's commitment. Ohio State had put itself in contention with some diligent recruiting that started with Urban Meyer making Trey Johnson a priority in the 2013 recruiting class, and was aided with due diligence in phone calls and in-house visits from Luke Fickell. The other team to beat was Florida, which was also a team to beat in the summer of 2011 before Trey Johnson became enamored with Auburn and committed to the Tigers in August of that year. Johnson may have wanted to take his time, but he really did not have much time to choose between the two. Announcing that he was going to make a decision during the Under Armour All-American Game gave him basically a month to choose among the two.
With that in mind, Ohio State had to be considered a clear favorite for a simple reason. Florida already had four linebacker commits in its recruiting class by this point, although two of them could have been considered "soft verbals" at the time. Both programs may have had a need for linebacker in the class, but Ohio State's need was much more pressing. When Jarrad Davis, himself a former Auburn commit that de-committed after Gene Chizik was fired, committed to Florida on December 14th, Ohio State seemed to be the sure pick for Trey Johnson.
Formally, Trey Johnson was going to choose among Florida, Ohio State, Penn State, and Tennessee. Florida looked full at linebacker and Penn State and Tennnessee seemed to be late additions spurred by the presence of familiar names like Ted Roof (then-Penn State's defensive coordinator) and Tommy Thigpen (who found a new job on Butch Jones' staff). All were hats to be left on the cutting room floor when Johnson eventually committed to Ohio State on national television.
His Commitment, Part Deux​
At halftime of the Under Armour All-American Game, Trey Johnson announced he was committing to The Ohio State University.
Eleven Warriors interviewed Trey Johnson about his commitment, eliciting the reasons why Johnson chose Ohio State over other offers.
You committed to Ohio State at the Under Armour Game. Why did you decide to become a Buckeye?

It was just the atmosphere in Columbus. I had a really good relationship with the coaching staff, I felt at home when I visited, and I have a good chance to play early if I come in ready.
Were you pretty sure you'd be a Buckeye after your visit?

Yeah, I kind of knew that's where I wanted to be when I was on the visit. I just didn't want to rush my decision, so I waited until I knew I was sure.
Johnson's commitment started what became an exciting conclusion to Ohio State's 2013 recruiting class, which saw six additional commitments, including three All-Americans.
Where He Excels
Ohio State football is no stranger to quality linebacker play of recent years, including the tail end of Tressel era. However, Urban Meyer clearly wants more from the position, and the need at the position is certainly immediate. He wants an "SEC linebacker", that can dominate games in lieu of just making plays. Trey Johnson has that potential.
There are so many things that Johnson does well. It really isn't cliche to say that a linebacker tackles well. Johnson's form is perfect. He hits through ball carriers, and not just at ball carriers. He instinctively wraps. Too many linebacker prospects, even the really good ones, are so enamored with the "hit stick" that they lose sight of what is the correct thing to do. That's not Trey Johnson, and that much is very rewarding to see.
I'm not yet sure where Luke Fickell believes Trey Johnson lands as a linebacker. He's listed as an inside linebacker, though I've read discussion of him possibly being an outside linebacker. Meanwhile, Mike Mitchell is listed as an outside linebacker, and I've read discussion of him possibly being an inside linebacker. On the topic of Trey Johnson, I see strengths at both positions. As an inside linebacker, he plugs holes and stops run plays through B gaps wonderfully. He's nimble enough to slide through offensive linemen and violent enough to make contact and disengage to make a play. As an outside linebacker, his athleticism is still very good and his closing speed is even better. It'll be hard to get an edge off tackle with Trey Johnson at linebacker.
Must Work On​
I'm unsure of how well Trey Johnson is dropping into pass coverage. It'll be an important part of what he does for Ohio State regardless of the inside/outside linebacker distinction.
I go back and forth about Johnson's instincts. I see some plays where he immediately deduces the play and attacks accordingly, and still others where he looks slow-footed against the run of play. That, I think, might actually be the problem. There are a few plays in which I see him standing straight up, or getting flat-footed. I think this wasted motion may be hurting him on a few occasions.
Finally, Trey Johnson may be one of the players in this recruiting class that stands the most to benefit from conditioning with Mickey Marotti and his staff. He'll get there shortly, but he needs to get there.
Highlights​
Senior year.
Redshirt?
Short answer: no. Trey Johnson will play in 2013, all else equal. There is a lot of confusion at linebacker in 2013 that invites an opportunity for Trey Johnson to earn some meaningful snaps. Failing that, he'll be fine on special teams.
Miscellany​
This was my favorite tidbit in the recruitment of Trey Johnson. Ted Roof was so effective in recruiting Trey Johnson to Auburn because they both went to the same high school. Further, Ted Roof is a bit of a legend at Central Gwinnett. Trey Johnson broke most of his defensive records he set at his high school in the 1980s.
Trey Johnson played in the Under Armour All-American Game along with Marcus Baugh, Joey Bosa, Vonn Bell, Cam Burrows, Gareon Conley, Jalin Marshall, and Dontre Wilson.
He did take an official visit to Tennessee after announcing his commitment to Ohio State, though quickly said he was "locked in" for Ohio State.
His Central Gwinnett team finished 6-4 for his senior season.
I think Trey Johnson is better known.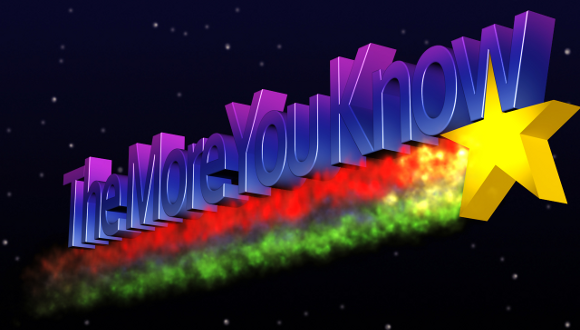 ---
Let's put him on the board.
| Name | POS | Ht | Wt | Hometown | Committed | Better Known |
| --- | --- | --- | --- | --- | --- | --- |
| Cameron Burrows | DB | 5'11 | 200 | Trotwood, OH | 01.19.12 | 02.19.13 |
| Jalin Marshall | WR | 5'11 | 196 | Middletown, OH | 01.30.12 | 02.26.13 |
| Billy Price | DT | 6'4 | 300 | Austintown, OH | 02.13.12 | 03.05.13 |
| Eli Apple | DB | 6-1 | 188 | Voorhees, NJ | 02.16.12 | 03.12.13 |
| Evan Lisle | OL | 6-5 | 280 | Centerville, OH | 02.28.12 | 03.19.13 |
| Jayme Thompson | S | 6-2 | 184 | Toledo, OH | 04.01.12 | 03.26.13 |
| Ezekiel Elliott | RB | 6-0 | 195 | St. Louis, MO | 04.01.12 | 04.02.13 |
| Marcus Baugh | TE | 6-4 | 233 | Riverside, CA | 04.10.12 | 04.09.13 |
| Tracy Sprinkle | DE | 6-3 | 255 | Elyria, OH | 04.17.12 | 04.17.13 |
| J.T. Barrett | QB | 6-1 | 230 | Wichita Falls, TX | 04.18.12 | 04.24.13 |
| Joey Bosa | DE | 6-5 | 270 | Ft. Lauderdale, FL | 04.23.12 | 05.01.13 |
| Darron Lee | ATH | 6-3 | 205 | New Albany, OH | 06.26.12 | 05.08.13 |
| Michael Hill | DT | 6-3 | 315 | Pendleton, SC | 06.27.12 | 05.15.13 |
| Timothy Gardner | OL | 6-5 | 310 | Indianapolis, IN | 07.28.12 | 05.22.13 |
| Tyquan Lewis | DE | 6-3 | 237 | Tarboro, NC | 09.20.12 | 05.29.13 |
| Gareon Conley | CB | 6-1 | 180 | Massillon, OH | 12.07.12 | 06.05.13 |
| Donovan Munger | DT | 6-4 | 285 | Shaker Heights, OH | 12.09.12 | 06.12.13 |
| Trey Johnson | LB | 6-2 | 225 | Lawrenceville, GA | 01.04.13 | 06.19.13 |