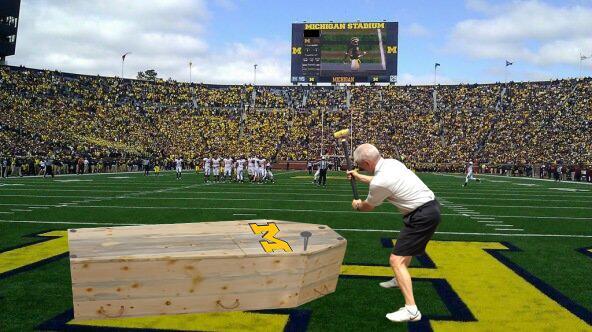 Congrats to Stinson for his winning entry in last week's Photoshop Phriday contest. Kerry Coombs, at the Big House, driving home the final nail is a nice touch, sir.
For his efforts, Stinson will receive a t-shirt of his choice from Eleven Warriors Dry Goods. May we recommend Beat Michagain?
Our first runner-up goes to HolyBuckeye1093 for his "Assault in Bristol," while second runner-up honors go out to trukjo for his Transcontinental Railroad masterpiece. Once again, you've enriched our lives, you craftsmen of pixels.