Stinson
Canal Winchester, OH (via New Holland, OH)
Member since 14 May 2013 | Blog
Favorites
SPORTS MOMENT: "The Game" 2006
COLLEGE FOOTBALL PLAYER: Ted Ginn, Jr.
NFL TEAM: Cleveland Browns
NHL TEAM: Columbus Blue Jackets
NBA TEAM: Cleveland Cavaliers
MLB TEAM: Cincinnati Reds
SOCCER TEAM: Columbus Crew SC
Recent Activity
Ahhhhh, finally Rutgers week.
Man, the SEC must be really tough!
My monitor must be broken. Does it say 2-2 Ole Miss is #16 in the nation on your screen, too?
"Any news on Conley?"
Stinger. He's fine.
"Basic" at face value doesn't mean much, but "Baker will light 'em up" provides enough context to make it bulletin board material.
Spoiler: He won't get the call.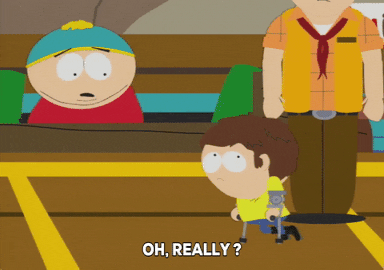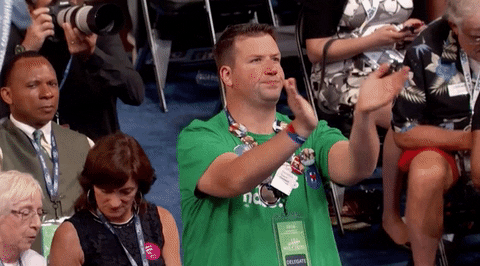 Spot on in regards to the opener. Under Tressel I feel like we beat a MAC team to the tune of a 26-12-like score every season opener.
I can't wait to see these receivers, a new-look defensive line, and Mike Weber, though. Just plain fun.
Lookin' good.
I've been to MSU for football 4 times: '06, '08', '12, and '14.
4-0. Love going there.
Wisconsin sucked in 2010, but I went back for revenge in 2012 and got 'em.
Penn State for the white out this year. #GoBucks
I aim to make it to at least 1 road game each year and make it a venue I haven't been to yet.
There's something awesome about everyone in the stadium being against you (Which doesn't seem to be the case anymore since #EveryGameIsAHomeGame), especially if you win. But it absolutely sucks losing on the road (See 2010 Wisconsin).
High risk-reward.
It doesn't mean that Ann Arbor isn't a whore however.
You didn't have to tell us this part. We know.
I dislike Quick Cals and don't understand what they're even intended to do. It doesn't get me pumped and they're very difficult to do when drunk (a.k.a. every game).
I went to the Ohio State vs. xichigan State game in East Lansing in 2006 and watched Troy Smith and Teddy Ginn smash Sparty. I got a t-shirt that said "East Lansing" with the Spartan logo on it. I routinely wore it to [high] school. I feel just awful about this and have burned it since (file under -> 2013 B1G Championship Game).
I caught myself humming the xichigan fight song when I was at The Game in 2013. I punished myself by eating nothing but spinach for a week.
"Ohio State's offense could find itself in a situation where it must score a lot to stay in the game."
99,999

EDIT: I see someone beat me to this. I'll go 100,001.