Stinson
Canal Winchester, OH (via New Holland, OH)
Member since 14 May 2013 | Blog
Favorites
SPORTS MOMENT: "The Game" 2006
COLLEGE FOOTBALL PLAYER: Ted Ginn, Jr.
NFL TEAM: Cleveland Browns
NHL TEAM: Columbus Blue Jackets
NBA TEAM: Cleveland Cavaliers
MLB TEAM: Cincinnati Reds
SOCCER TEAM: Columbus Crew SC
Recent Activity
I'm laughing wayyyyyyyy too hard at a child crying. This is what you've done to me, Bert.
I thought that team was in Kentucky...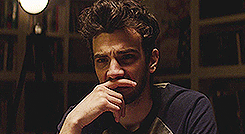 Where do you think they're gonna go?
Army can be substituted for a Power-5 team?
Giddy up!
We held Penn State to 88 passing yards in 2011 and still lost the game.
Damn, man...
That's a lotta Buckeyes in that video...
So glad that 'Bama lost. They can all go to hell.
I don't know much about Western Michigan, but I'm assuming they can't run the ball.
SOURCE: http://www.wmubroncos.com/ViewArticle.dbml?SPSID=24292&SPID=1922&DB_LANG=C&DB_OEM_ID=4600&ATCLID=209396090&Q_SEASON=2015
"#25 MINNESOTA" will live forever!!!!!!!!!!!!
Probability of me giving a shit about hypothetical games that aren't going to even be played: 0%
*Walks into American Athletic Conference offices*
"Hi. I have a return..."
*Opens bag, pulls out Rutgers*
"Sorry, no refunds on Rutgers."
"Reverberate, remember dat?"
Malcolm Jenkins is not to be tried.
Can't wait for this week's poster.
Meyer said he doesn't pay any attention to what other coaches say outside of Ohio State, particularly about scheduling: "I don't know what anyone else's schedule is, and I don't care."
He elaborated on that and said (and I paraphrase) "If I hear one of our coaches talk about another team's conference or schedule, then I'm going to figure out what they're doing during the day because that's a problem."
I love it.
EDIT: Here's the video: https://www.facebook.com/BTNVideo/videos/1054668084567734/?fref=nf
If rainbows are so special then why can even untalented four-year olds expertly draw them? Because they're easy. Anything easy ain't worth a damn.
What a line!
Hahaha Lou's love affair with ND is so cute.