A week has passed since the last edition of the recruiting notebook and quite a bit has happened since we last talked Ohio State football recruiting.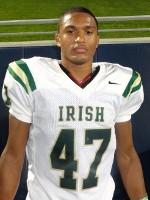 The biggest news is the commitment Urban Meyer and the Ohio State staff received from Akron St. Vincent-St Mary linebacker Dante Booker Jr. Thursday afternoon. Booker became the ninth player to commit to Ohio State in the 2014 recruiting class.
June is almost here and recruiting is starting to pick back up. Especially in the area of campus visits. We confirmed many visitors for Ohio State's football camps and other events in the month of June.
In addition to the impressive list of players expected on campus in June, there's a very important target due in Columbus at the end of May. We'll talk more about that later on in the notebook.
If that's not enough, the Ohio State staff has been out on the road evaluating and offering more prospects in the 2014 and 2015 classes. We'll tell you who was offered this past week after the jump.
Finally a player the Buckeyes were targeting committed to another school last Friday. We'll tell you who in the "Happy Trails" section of the notebook.
Join us as we take a dive into the world of Ohio State recruiting as we discuss the latest happenings in the world of recruiting that has an impacts on the Buckeyes.
The Buzz
The biggest news of the past week comes in the form of a commitment the Buckeyes received from linebacker Dante Booker Jr.
The Buckeyes had been the favorite to land Booker from day one and he finally ended the process Thursday becoming the ninth member of Ohio State's 2014 recruiting class. The Notre Dame Fighting Irish finished second in the race to land Booker. While he is a linebacker right now, it wouldn't be a major shock in he transitioned to defensive end after arriving in Columbus next year and spending a little time in Mickey Marotti's program.
Officially commited to THE Ohio State University #BuckeyeNation

— Dante Booker Jr. (@D_Book47) May 23, 2013
With Nike's Elite 11 and NFTC camps coming to Columbus June 1st and 2nd, Followed by Ohio State's one day football camps June 9th and 21st, there will be a lot of recruits attracted to Columbus.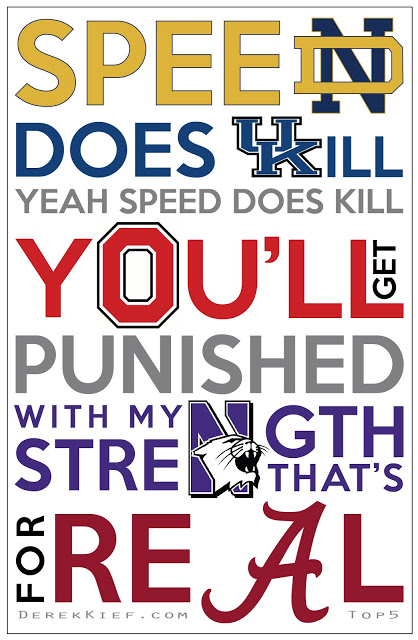 Important June visitors include the likes of Montae Nicholson, Jacques Patrick, Poona Ford, Jalyn Holmes, Elisha Shaw, Quincy Wilson, and many others.
The impressive list of visitors that includes top target and almost every commit will keep growing over the course of the next couple of weeks. 
As we mentioned in the lead, the Buckeyes are expecting a big-time visitor at the end of May.
This important visitor comes in the form of Bossier City (LA) Parkway quarterback Brandon Harris.
Harris will arrive in Columbus May 31st and will participate in the Elite 11 regional camp in Columbus June first.
The Harris visit is very important for the Buckeyes as this may be their only shot at making an impression on him as far as campus visits go. Harris has previously said he will make his college decision July 5th.
Harris along with Kyle Allen are Ohio State's top two quarterback targets as things currently stand.
Also of note, Cincinnati (OH) La Salle wide receiver Derek Kief named his top five yesterday. His top five, which he revealed in the picture (above) includes Alabama, Kentucky, Northwestern, Notre Dame, and Ohio State.
The Ohio State staff traveled all offer the country handing out offers over the past week. Players were offered in the 2014, 2015, and even the 2016 class last week.
2014 players offered include the likes of Vero Beach (FL) wide receiver Will Dawkins, Greensboro (NC) Page defensive end Lorenzo Featherston, Cocoa (FL) defensive tackle Freddie Booth-Lloyd, Arlington (TX) Martin defensive end Myles Garrett, Fayetteville (NC) Pine Forest defensive end Harold Landry (Boston College commit), and Lakeland (FL) Kathleen athlete Ja'Von Harris (Virginia Tech commit).
Class of 2015 players offered were Rockwall (TX) running back Chris Warren, Cedar Hill (TX) wide receiver DeMarkus Lodge, Tampa (FL) Plant offensive tackle Jake Fruhmorgen, Richmond (VA) St. Christopher's linebacker Ricky DeBerry, Virginia Beach (VA) Ocean Lakes linebacker Jahvoni Simmons, Richmond (VA) St. Christopher's defensive back Garrett Taylor, Scottsdale (AZ) Saguaro Christian Kirk, and Virginia Beach (VA) Ocean Lakes athlete Jaason Lewis.
The lone class of 2016 player offered was Richmond (VA) Benedictine athlete Scott Bracey. 
Eleven Warriors will try to find out more about the recently offered players' interest in the coming weeks.
Happy Trails
Fortunately this week's "Happy Trails" section is very short.
The only player the Buckeyes missed on was Nashville (TN) Montgomery Bell Academy offensive tackle Alex Bars who committed to Notre Dame last Friday.
While the Buckeyes offered Bars, they were never believed to have a great shot at landing his commitment, making this a pretty small loss in the grand scheme of things.
I have officially committed to The University of Notre Dame! #playlikeachampiontoday

— Alex Bars (@Alex_Bars70) May 17, 2013
Looking Ahead
June is almost here! With June comes many important camps.
As we touched on earlier, Nike's Elite 11 and NFTC camps will be in town on June 1st and 2nd. OSU's one day football camps follow and will be held on June 9th and June 21st.
Finally, a commitment from linebacker Chase Winovich could occur in the not too distant future.