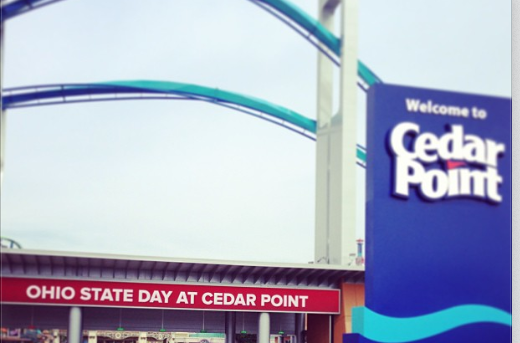 It's Ohio State Day at Cedar Point and everyone there has until 9pm to enjoy performances by the band, cheerleaders and - like any other Ohio State pregame - the Danger Brothers.
Dustin Fox is there along with Mike Doss, Cie Grant, Brandon Mitchell, Brandon Joe, Andy Groom, Tyler Everett and Tim Anderson in Autograph Alley. The picture above is from Dustin Fox's Instagram account, as is this one: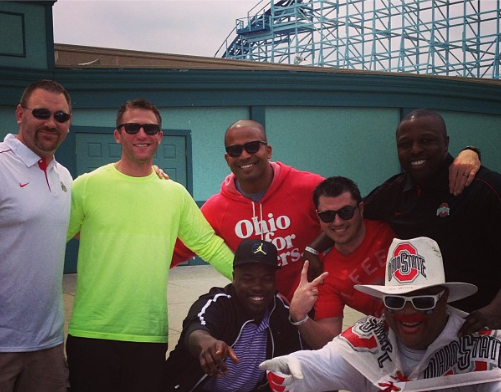 That's Anderson, Groom, Joe, Grant (kneeling), Fox, Doss and Buckeye Guy.
Welcome to Summer!