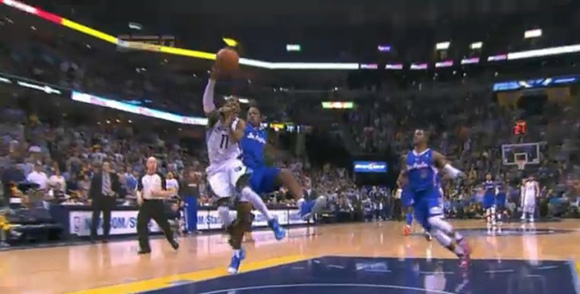 Mike Conley and the Memphis Grizzlies ended the Los Angeles Clippers' season with a 118-105 game six victory, becoming the first team in NBA playoff history to win four games by double figures after dropping the first two of a series.
Conley finished tied with Zach Randolph (B1G!) with a team-high 23 points on 12-17 shooting from the field, 3-4 from downtown, including a late three to kill any hopes of a Clippers comeback. He averaged 17.6 points and 8.2 assists per game for the series.
Greg Oden, Conley's former teammate at Ohio State, was on hand at the FedEx Forum to witness his good friend's win.
Next up for the Grizzlies: Game one of a second round series with the Oklahoma City Thunder Sunday at 1 p.m. With Russell Westbrook shelved due to a torn meniscus, Memphis has become somewhat of a trendy pick to emerge from the West.