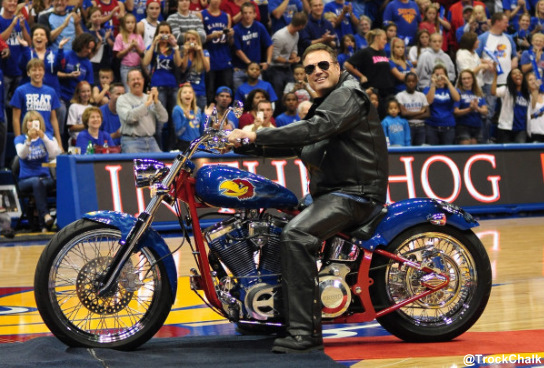 The spectacle known for its awkward scripted coach-worship and a festival of absurd missed dunks for schools with disappointing football programs as the first practice of the basketball season is now two weeks earlier:
The NCAA announced Friday afternoon that a proposal for men's teams to start practicing six weeks before their first regular-season games has been approved and will take effect this fall. The proposal was finalized at the end of the NCAA Division I Board of Directors meeting Thursday.

In the past, men's basketball teams were allotted 30 days of practice in the four weeks before their first games. Spreading 30 days of practice over an expanded time frame of 42 days allows for more flexibility in preseason practice schedules, and it also allows for teams' first practices to be on a Friday, meaning that Midnight Madness season tip-off events can take place on weekends.

The NCAA also eliminated the requirement that teams' first practice begins no earlier than 5 p.m. This opens up the possibility of events actually occurring -- as their names would indicate -- at midnight, as they have in the past on the first day of the season.
Note that this doesn't affect Ohio State's Midnight Madness festivities. There's important football still being played, son.