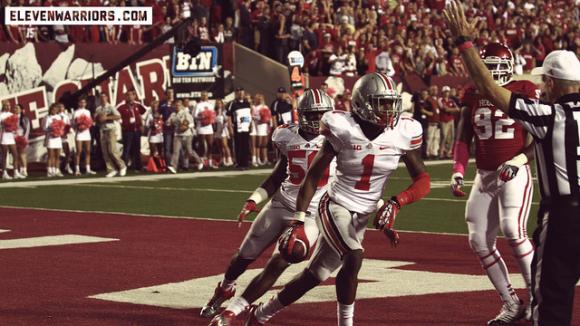 The expectations surrounding the Ohio State football team rest mostly on the juggernaut offense. Few comments are sent the defense's way when hopes of an undefeated season are discussed. But there is one part of that other side of the ball that provides a senior nucleus.
The Buckeyes' secondary features three seniors – CJ Barnett, Christian Bryant and Corey "Pittsburgh" Brown. It's one of the non-senior starters that is drawing all the headlines, though.
Bradley Roby enters his fourth season at Ohio State as a Jim Thorpe Award candidate and future first-round NFL draft pick. It's also his final year in scarlet and gray.
Following the season, there was much debate about whether the then-redshirt sophomore would leave the Buckeyes after a perfect season and with so much potential still untapped. Roby finally came to the conclusion that another year of college would be wise.
"The NFL can wait," he said. "I feel like after another year, I'll be even more ready.
"I came here with a plan. I told a guy a long time ago that I was going to be one of the best corners to ever play here, and I don't feel like I've accomplished that yet."
Hear that? After another year. Roby isn't mincing words when it comes to his future. It's now or never in regard to winning a national championship, which is the cornerback's goal.
"This is going to be my last year," Roby said. "Everybody knows that. I feel like I am a senior. Hopefully they'll let me do the senior traditions and things like that."
The ultimate Ohio State tradition is paying forward. And that's what Roby and his cohorts are taking part in this spring. With inexperienced depth behind them, providing stability and leadership is vital.
The defensive line and linebackers are young. Both positions were areas of strength a year ago but represent the revolving door that is college sports.
"Every player has goals in my room," said cornerbacks coach Kerry Coombs. "The No. 1 goal for (Roby) is to be a verbal force in the team room. That is what he's doing. In the meeting room, he's teaching those young guys.
"I think they're playing at a reasonably high level for spring football. The young guys are getting a lot of reps. We've got good leadership from Bradley Roby, and we're competing every day. I really like the work ethic. They're very diligent and very serious about their business."
It's not just Roby – Barnett, Bryant and Brown are also part of the veteran presence. 
"That's going to be our backbone this year — me, Christian, C.J., Corey Brown," Roby said. "I just want to be a better leader and everything else is going to fall into place. Everything will happen how it's supposed to. If I'm a better leader, the younger guys are going to be better. If the younger guys are going to be better, we're going to be better."
This spring, Eli Apple and Cam Burrows, in particular, are two of the youngsters Roby has taken under his wing. It's something he's cognizant of because when he redshirted as a freshman, entrenched players sought him out to show him how you succeed at this level.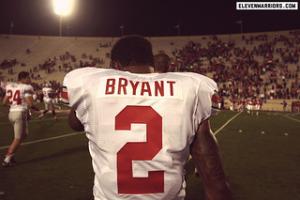 Still, the goal remains obvious.
"I'm chasing a national championship," Bryant said. "That's what I'm chasing."
Unheralded and rarely used, Brown has emerged as Ohio State's top extra defensive back. Meyer has a way of getting the most out of fourth- and fifth-year players. It's been a trait of his during his head-coaching career. Many of those players have been defenders, even though Meyer's specialty is offense.
Brown has been a special teamer and backup throughout his career. Last season, he finally saw more stable playing time on defense. He finished the year with 17 tackles, using that production as a springboard to 2013. His work ethic shone through during the winter and he's continued to flash that mentality and potential in the spring.
"I'm hoping he's our Reid Fragel," Meyer said. "I'm hoping Pittsburgh steps up. He has to. He hasn't done a whole lot around here. He's a nice kid with some talent. He didn't look very good. Now he's got some confidence. We like the way he's practicing right now. It's time."
Last year, Fragel was the major reclamation project. The converted tight end became the Buckeyes' most dependable offensive lineman. Meyer is looking for the same transformation this season – a veteran who makes the most of his final season.
"I want to do everything I can possibly do," Brown said. "Everything."
Roby was pegged as a star before he even stepped foot on the field. In high school, a two-way player out of Georgia, he first committed to Vanderbilt to be a wide receiver before changing his mind and playing defense at Ohio State.
Maybe it would have panned out for him on the other side of the ball. But it's hard to argue the results seen at cornerback. Roby finished last season with 63 tackles, two interceptions and a nation-best 19 passes broken up. That's why the breakout year earned him status a first- or second-round draft pick had he entered the draft.
The importance of Roby's return cannot be overstated. Ohio State already lost seven starters on defense. Another loss of a veteran would have made competing for a title that much harder. Instead, it's business as usual.
"I don't think we're going to miss a beat," Roby said.
He's still lobbying to play offense. That became a mini storyline last year. Roby was constantly after his coaches wanting to play receiver. The company line then was he should master one position before taking on another. Well, it's pretty hard to use that excuse now.
He might not play wide receiver at all, but if spring practice is any indication, Roby will be returning kicks and punts. That will allow his playmaking skills to be present on the field for two-thirds of the game.
"I made my decision (to stay) and I'm happy with it," Roby said. "I'm glad I took that step, because it's just going to make me better. It's just going to enhance me in all ways."