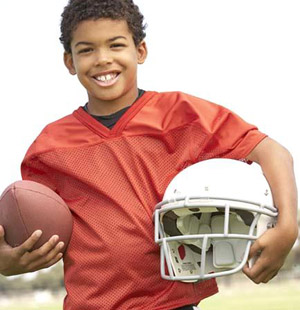 Greetings. Recent allegations have surfaced painting my character in a bad light and implying that I would do things that are beyond the pale.
I'm here to categorically deny these allegations.
Yes, it's true that after being cut off from Ohio State football, I channeled my love of the pigskin into the Greater Cleveland Muny Football League. I sponsor a team, the Greater Cleveland Buckeyes, and I have been known to attend a Saturday morning game here and there.
But to say that I provided impermissible benefits to GCMFL participants is ludicrous, and quite simply, insulting.
Allegation #1: I paid to have the braces removed for my team's star running back, Brad "Stinky" Anderson.
False. Next.
Allegation #2: I arranged a luxury box for Anderson and his parents to see Disney on Ice at the Quicken Loans Arena.
Incorrect. The suite was provided by a local businessman that I am declining to name.
Allegation #3: Anderson and two other players were paid $200 for attending a Cornerstone for Hope event on December 5, 2012.
No, someone did that for the players' parents. It was a gas thing. I don't have all of the details.
Allegation #4: Every member of the team received a new BMX bike following the league championship game.
I'm not even going to dignify that with an answer.
You see? There's nothing to any of these allegations. Go Bucks!