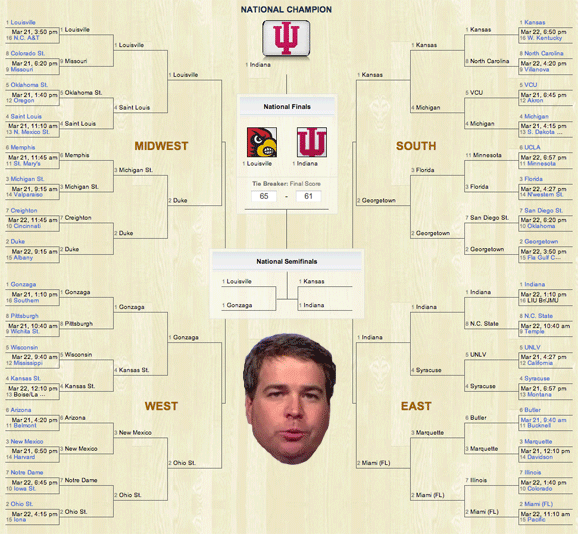 In Dan Wetzel's mind, chalk rules the day. The Yahoo! Sports reporter, best known for being the Black Angel of NCAA Death, filled out a bracket for the 2013 NCAA Tournament and he sees a March without the madness.
Wetzel forecasts just two upsets in the entire tournament – No. 11 Minnesota over No. 6 UCLA and No. 9 Missouri over No. 8 Colorado State – both first round games and both not exactly what you would call upsets, either, as Minnesota and Missouri are each favored in their openers.
His Sweet 16 features the tournament's top 16 seeds, his Elite 8 has the top eight teams, and so on, all the way through to the championship game, where he has the tournament's No. 1 overall seed, Louisville, meeting Indiana. To his credit, he picked the Hoosiers.
This is either a case of Wetzel playing it safe by going chalk, or he's forgotten what makes March so great.