Ever since word of Manti Te'o's bizarre fake relationship got out, catfishing has become a supernova in a galaxy of buzzwords. And just when you thought the star was beginning to dim, the University of Michigan athletic department showed up with hydrogen.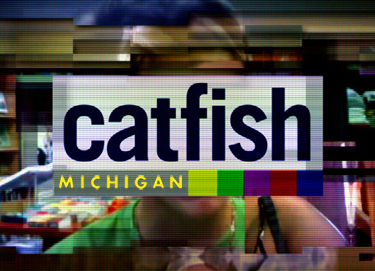 Athletic director Dave Brandon, speaking at the KeyBank Global Leaders Forum in Toledo, explained the perils of social media to those in attendance. One example involved an experiment done with Michigan student-athletes.
The department of athletics hired two outside consulting firms to monitor what athletes were posting on social networking sites. One of the firms used an attractive female to reach out to the athletes on Facebook.
Several of them returned messages, with some of the content being inappropriate. When the athletic department was alerted about the nature of the content, they hosted a forum on social media awareness. During the meeting, the attractive female walked into the auditorium. It left the athletes involved speechless, according to Brandon. But it was a valuable lesson in the dangers of social media, he said.
Michigan has responded and is painting a different picture. In a conversation with Bill Shea, of Crain's Detroit Business, associate athletic director Dave Ablauf said Michigan is not "catfishing" its athletes.
The athletic department has a contract with 180 Communications Inc. to alert athletes about the obvious and hidden dangers of social media, Ablauf said. It was a female employee of 180 Communications, according to Ablauf, that reached out to the athletes.
But he said she did not contact them directly.
"She would go through their accounts and find stuff that was either in inappropriate for the public or could be misconstrued," Ablauf said.
The female would collect any information from athletes' Twitter and Facebook accounts that could be deemed embarrassing. In the fall of 2011, long before the Te'o story become public, Michigan's athletes became aware of the 180 employee.
"As part of their presentation, they introduce her," Ablauf said. "A lot of our student-athletes couldn't believe it because they knew her. We would explain to them how what they put out there could do damage to them personally and the Michigan brand."
However, head football coach Brady Hoke's version of events, relayed to Kyle Meinke of MLive, align more closely to Brandon's original explanation.
"Before he came in, we gave him 20 Facebook accounts of guys on our team," said Hoke, in a January speech to Michigan high school coaches. "She tried to talk to our guys. 'Hey, what are ya doin'?' Whatever it might be.
"Well, two months later we're in a team meeting and we're on the topic of what you put out there in the cyber universe – you should have seen 115 guys when that young lady – she was hot, now; a very, very nice looking young lady – when she walked into that meeting room, and the guys looking at each other.
"Because some of them didn't use their heads when communicating back and forth with that young lady."
Ironically, Michigan's social media director, Jordan Miller, resigned in December after it was discovered she lied on her resume about where she graduated from college. The university hired her at an annual salary of $100,000.
Brandon and Hoke both said the athletes involved in the Facebook hoax learned a valuable lesson in social media awareness.
"Be aware of it," Hoke said. "Watch what your kids are doing."