With less than a month to go until National Signing Day, the Ohio State recruiting class of 2013 seems to be shaping up.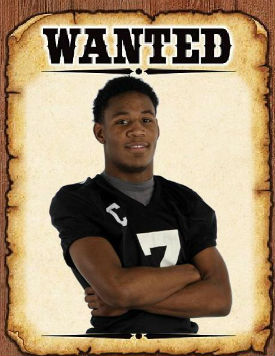 The Buckeyes currently sit at 21 commits in their class, consisting of a quarterback, a running back, 2 wide receivers, a tight end, 2 offensive linemen, 5 defensive linemen, a hybrid defensive end/linebacker, 2 true linebackers, 5 defensive backs, and a punter.
There is technically only one more scholarship open for the group, but with some expected attrition on the way, there could end up being three to four more players choosing the Scarlet and Gray by the time February 6 rolls around.
This is Urban Meyer and anything is possible with him and his staff in the next four weeks, but the picture seems pretty clear regarding what the coaches are looking for in filling those final spots, as well as what players are options to go after.
In this edition of the 11W Recruiting Notebook we take a look at who those players are, what the buzz surrounding those players is, and what top prospects are coming to Columbus in a few days for a big-time recruiting weekend.
The Buzz

As previously mentioned there are likely to be three or four more members in Ohio State's 2013 class, with just over a handful of players being seriously looked at for the remaining spots.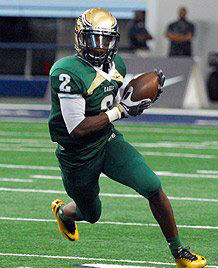 One area the staff will try to add on is at wide receiver. Urban lost out on James Quick when he decided to pick hometown Louisville at the US Army All-American Bowl, so adding a playmaker to the roster at that spot will certainly be a focus in the next month.
The top targets to fill that void are ATH Dontre Wilson, WR Shelton Gibson, ATH Cornelius Elder, and ATH Ryan Timmons.
Gibson and Wilson are at the top of that list, but the former could be the first domino to fall as he takes his official visit this coming weekend, while Wilson is still debating if he is even going to take a visit to Columbus. 
OSU fans should have a clear picture of the Gibson situation following this weekend. The four-star prospect from Cleveland Heights claims rumors of his grades being an issue are false, but there is a reason he hasn't committed to the Bucks, the heavy favorite, at this point and it's either because of academics or room being tight in the class.
The staff met with him after the Army Bowl last weekend and this visit could seal the deal if he has the green light from the staff and Gibson wants to announce. He may keep his decision, either way, silent, to create suspense for a National Signing Day announcement.
Wilson is an intriguing prospect, but he is committed to Oregon and very well could decide to stay with the Ducks now that Chip Kelly is coming back. That leaves OSU with Elder and Timmons, and I believe the staff is looking at them in that order.
Right now I think the staff would potentially entertain taking both Gibson and Wilson, but I do not think they would take either Gibson or Wilson AND one of Elder and Timmons. The only way I see either Elder or Timmons in this class is if either both Gibson and Wilson are not in it or if one of the other targets listed below does not find their way to Columbus.
A few weeks back I thought the Buckeyes might be done with the offensive line after it appeared all of their remaining targets (David Dawson and Dorian Johnson) were headed elsewhere, but recent efforts by the staff to recruit Dan Skipper and Cameron Hunt are changing my thinking a bit.
The 6-10/290 Skipper is committed to Tennessee, but has opened things up a bit since Derek Dooley was fired. He will make an official visit to Ohio State from January 19-21, but is also visiting Arkansas and Ole Miss and took a trip to Michigan back in December. His top five consists of the aforementioned schools and it looks like whatever his decision he makes will not include any other programs.
Hunt, 6-5/275, was very impressive at the Under Armour All-America Game and like Skipper, is committed (to Cal) but is looking around after Jeff Tedford was fired. Hunt received an offer from Ed Warinner and Tim Hinton at the UA Game and says he will now visit Columbus either the weekend of January 26 or February 2. He will be in Michigan this weekend, Oregon the week after, and then Cal whichever weekend he does not visit Ohio State.
I'm not sure if either of these offensive line prospects are going to end up being Buckeyes, and I'm not too confident they will as of now, but it is clear the staff would like to take another offensive lineman in this class if they can get a player up to their standards, such as Skipper or Hunt.
The Buckeyes landed Mike Mitchell and Trey Johnson last weekend, so you would think they would be done recruiting linebackers, but Christopher Worley is still out there and things are looking good for him to commit to Ohio State now that he has a qualifying ACT score.
To be fair, the 6-3/190 Glenville product will likely start out at the Star position (linebacker/safety hybrid), but he has the potential to grow into a linebacker down the line at OSU. I think his recruitment will be wrapped up following this weekend's official visit to Columbus.
Finally, the number one target on Ohio State's board is S Vonn Bell. Bell was originally going to commit following his team's season, but after a visit from Urban Meyer to his state championship game, he decided to take official visits to his three finalists in OSU, Alabama, and Tennessee.
This is thought to be a two-team battle between the Buckeyes and Crimson Tide and it will be exciting to see Meyer and Nick Saban go heads-up for Bell. The Bucks are on tap first with an official visit this weekend, followed by a trip to Tuscaloosa next week, and then a scheduled visit to Knoxville on January 25.
It is my opinion from what I am hearing that the Buckeyes are trending up for Bell and that this weekend's visit is a big one. There is a chance that Urban could land Bell's pledge following the trip, in which the Under Armour All-American is bringing his entire family and if so, it would be the biggest commitment Meyer has landed since he arrived in Columbus.
I'm not sure what is going to happen come Sunday or Monday, but the Buckeyes' best chance to land Bell would be to wrap things up this weekend, before Saban can get in his ear. I think that is possible and it may even be necessary for OSU to pry this star out of the South.
Weekend Visitors

The upcoming weekend is the first of two big recruiting weekends that Meyer and his staff will host in the coming months. Coincidentally they are each planned around Ohio State's two biggest home basketball games as the Bucks will take on Michigan this coming Sunday at 1:30 PM ET and then play Indiana on February 10 when the next big host of prospects is expected to happen.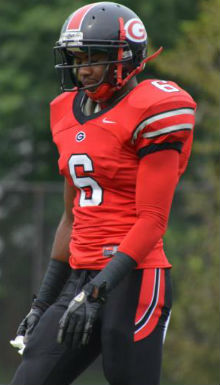 As previously noted, some of the big 2013 prospects coming to campus this weekend include Shelton Gibson, Chris Worley, and Vonn Bell.
The Bucks will also bring in the aforementioned Corn Elder and Ryan Timmons, as well as current OSU commits Jalin Marshall, Joey Bosa, and Marcus Baugh for official visits.
Darron Lee will also be making his way to Columbus at some point during the weekend, and early enrollees Eli Apple, Tracy Sprinkle, JT Barrett, Tyquan Lewis, Cam Burrows, and William Houston are obviously on campus as well.
Urban has done a really great job of mixing currently committed players with uncommitted prospects and in the past this strategy has yielded great results both last year (Se'Von Pittman, Noah Spence, Tommy Schutt) and this year (Gareon Conley, Donovan Munger, Mike Mitchell). I don't know if the Bucks will get all of their guys this weekend, but I think there's a really good chance at least two pledges eventually come out of these visits.
As for the 2014 class, there are a number of talented prospects coming to town for the basketball game on Sunday. The names included are WR Marshon Lattimore, OL Marcelys Jones, DT Daniel Cage, LB Kyle Berger, DB Eric Smith, and DB Damon Webb.
Jones is already committed to the Buckeyes and is the lone member of the class of 2014 to this point. That is expected to change shortly after Signing Day and the 6-5/325 lineman will be doing his best this weekend to recruit the players on hand to be his future teammates in Columbus.
Lattimore is Jones' teammate at Glenville and is the top-rated player in the state of Ohio. I'm not sure if he will be more like Jones and commit early or follow the Glenville trend of waiting until later next year, but whenever he decides to make a verbal pledge, I expect it to be for Ohio State.
Cage is a newer name to most fans, but the Cincinnati Winton Woods defensive lineman is an impressive-looking prospect at 6-3/275. He currently holds offer from Cincinnati, Illinois, and Minnesota, but not from the Buckeyes yet. He will look to inch closer to that goal this coming weekend after recently returning from the US Army All-American Combine in San Antonio last week.
Berger, of Cleveland St. Ignatius, is one of the most underrated prospects in the entire country, but he didn't slip past the Buckeyes as they were the first to offer him back on November 20. Since then he has added offers from Cincinnati, West Virginia, Michigan State, and Illinois, with the list expected to grow in the coming months.
I don't know if Berger will ever fully "blow up", as he wants to make a college decision this spring, usually meaning many programs will stop recruiting him. I think when he eventually makes that announcement it will be for Ohio State, and give the Buckeyes the first piece to what could be an epic linebacker haul for the class.
Smith is also a Glenville Tarblooder and the 6-1/185 safety already claims offers from Cincinnati, Georgia Tech, Illinois, and Indiana. Smith's name is just starting to get out there, but the OSU staff is well aware of his talents and he very well could end up with an offer at some point. 
Finally, Webb is a superb talent from enemy territory, starring for Detroit (MI) Cass Tech. Cass Tech players usually go to Michigan just like Glenville players go to Ohio State, but I have had multiple sources close to the situation tell me his interest in OSU is more than genuine.
It will be interesting to see how his recruitment goes down, but it is quite obvious that Urban Meyer thinks very highly of Webb and would love to win his services over his other top schools including Michigan State, LSU, and the Wolverines.