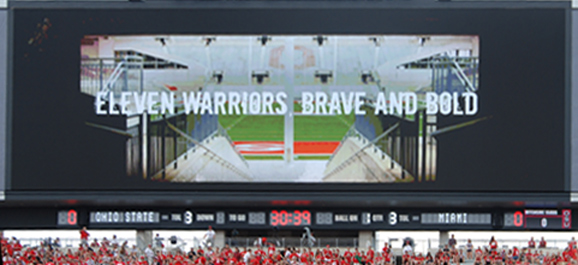 Today, I'm beyond excited to announce that Vico and Michael Citro of Our Honor Defend have joined the staff at Eleven Warriors.
If you're familiar with their work, you know that we just got better, instantly. This isn't Rutgers and Maryland. This is Notre Dame and Texas.
Vico and Michael will introduce some of you to the wonders of Better Knowing a Buckeye, the richest library of Ohio State football video on the web, and some of the best writing on Ohio State athletics that you will read anywhere.
We're committed to being the internet's best Buckeye sports bar and the addition of Vico and Michael is nothing short of pulling out stools for Norm and Cliff.
Please join us in welcoming them.