I don't really know what it is. Maybe it's the general douchiness, maybe it's the loss a few years ago, maybe it's the horrible leg tattoo, or maybe we're just sad, insecure people. But man, Sarah and I just can't stand Bret Bielema.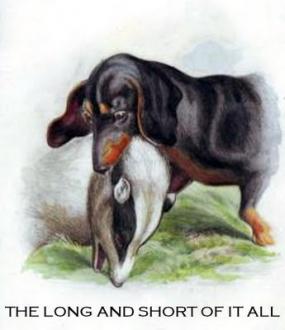 Today's Dubcast is fleet of foot and fancy free, in that we come off the bye week swinging for the fences on a whole range of topics, not the least being the upcoming game against the Wisconsin Badgers. Sarah isn't too concerned; I'm a little less optimistic, and we break down the potential matchups that will matter in the game, the most important (and most obviously stacked in Ohio State's favor) being Urban versus Bert. Er, Bret.
And shooty hoops! Sure the Carrier Classic didn't work out, but Albany got their butts handed to them in fine fashion and we break that down as well. Add in an outstanding Ask Us Anything (and seriously, ask us anything at elevendubcast@gmail.com) where we briefly become music critics, and you've got a recipe for a delicious Dubcast stew! Here's how everything went down:
0:24- Sarah and I talk about the basketball team's first actual, non-condensation ruined game, where they played pretty well and showed some interesting and positive things that might indicate good stuff down the road. Then we move on to football, and the looming Wisconsin game this week.
21:42- Ask Us Anything! We've been getting some awesome, awesome e-mails as of late. I particularly enjoy the ones where you guys ask us to make life choices for you as it allows me to play god in a safe, non-legally binding way, but we also enjoy the questions that show how smart 11W readers are. The one about linebacker depth next year is a particularly good one.
40:25- Yo momma jokes, but with Bret Bielema's name in place of yo momma. Yeeeeeppp.
Finally, the music used in the Dubcast today was "Friends" by Led Zep, and "Song for Junior" off of the Hello Nasty album by the Beastie Boys. And that is it, see you guys next week!