We're back for another edition of the 11W RoundTable featuring your favorite Dubster Analysts.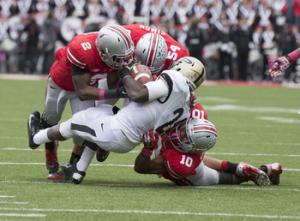 This week, with Illinois coming to Columbus, we spoke with Johnny, Miles and Sarah to discuss the upcoming game.
With only three games left—Illinois, at Wisconsin, and Michigan at home—we wanted to hear the current thoughts on the team, if this Illinois game posed any threat of being a trap, and more.
Buckeyes played very well against Penn State. As we enter the home stretch of this season, what are your thoughts on this team with three games remaining?
Johnny: 12-0 or bust. Right now the expectation has to be a perfect season because given both the evolution of the team and the quality of their upcoming opponents, 12-0 is a completely achievable goal and not one I ever really thought was possible at the beginning of the season.
Miles: I still think it's a good, not great team nationally, but great in the Big Ten. I think the Buckeyes will finish 11-1 with the loss coming on the road at Wisconsin. This weekend's game is pretty much a lock, though nothing would surprise me with this team. I think the Buckeyes will beat Michigan by two scores.
Sarah: One of the best parts of the Tressel years was that when November rolled around, Ohio State was gelling, and I'm getting the same sense about this team. All season long, they've been like the Aaron Craft of football teams (if not as defensive-minded): competitive, scrappy, and full of intangibles.
And ever since the comeback against Purdue, the light seems to have come on. As Urban Meyer, who has also had major success finishing out seasons, said this week, "This is a special team. They're fighting for each other. It's a refuse-to-lose type atmosphere."
This is not a perfect team; they're often inconsistent and prone to mistakes. But more than that, and even with key injuries, they have found ways to win, and I love that kind of—pardon me for continuing to use white basketball player adjectives—gritty determination.
How have your preseason expectations for this football team changed to date, if at all?
Johnny: Well my preseason expectations were "lose 3-4 games and also hopefully avoid an Urban Meyer cardiac episode" so yes, I'd say they've changed somewhat. The offense has been far, far better than I expected, and now that the defense seems to be rounding into form (bolstered by the now obviously genius move of putting Boren at linebacker), the Buckeyes look like they're still the best in the Big Ten.
Miles: Yes, my expectations have changed because this team is better than I thought they'd be. Before the season I was only expecting 7-8 wins. It's fair to say they've exceeded my expectations and when they perform well, expectations go up. I'm now expecting an 11-1 season.
Sarah: Though I certainly hoped for better, my preseason prediction was that Ohio State would go 9-3, which I thought was realistic given last year's issues and the learning curve for the new offense. Technically, 9-3 is still a possibility, but if that happens now, my wall will be covered in fist-shaped holes.
Where my expectations haven't changed is that at this point in the season, I thought they would have grown from their earlier struggles and come together as a team, hopefully laying the groundwork for a national title run in 2013. That's what we're seeing now; the win against Penn State was their most complete game this year, and that's what I want to continue to see through November.
Ohio State is 6th in AP Poll. If you had a vote, where would you rank them?
Johnny: I'd put them around 10th or so. As good as the offense can be, it's still pretty one-dimensional. Obviously the team excels at defending against pro-style offenses, but teams that can spread them out, like Oregon, and teams that are just more physical than they are, like Notre Dame or Alabama, would probably not have a ton of trouble with them. I know we're excited about the possibility of 12-0 (see above) but I think that's as much a commentary on how bad the B1G is as it is on how good the Buckeyes are.
Miles: If I had a vote I would probably rank them 5th in place of one-loss LSU.
Sarah: Oh man, if I had an AP vote, I'd be in Doug Lesmerises DGAF mode. I'd vote Kansas State #1 and cite Sagarin and computer rankings, mainly just to troll those who actually suggest that Alabama > an NFL team (which: c'mon). 
I'm cool with Ohio State at 6th. Even with a relatively weak schedule, they haven't been as consistent or as dominant as the other undefeated teams, which is why some people think they don't "feel" like—in some sort of "truthiness" version of rankings—what a #6 team should be.
Well, they've won every game, often in different ways, and have shown progress, so I think they deserve to be where there are. Whether they should be ranked ahead of one-loss LSU is another question, but that'll sort itself out this weekend. 
Do the Buckeyes run the table? If not, which game is the biggest obstacle?
Johnny: Wisconsin at Wisconsin will be the biggest test. Yeah, I know, the Michigan game is always a crapshoot no matter what, but my feeling is that Denard is entering his Mr. Glass phase of the season. And even if he is healthy, he's essentially the entire Wolverine offense. Their defense is still pretty good, but that won't make the difference on November 24th at home. I think the Buckeyes pull it off, and Bret Bielema picks up a comically oversized crayon and angrily writes letter after letter to Jim Delany complaining about Urban's recruiting practices.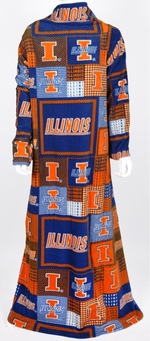 Miles: I definitely think the biggest obstacle is the game in Camp Randall. As of now I'm expecting a loss in a very tight game, but it's very winnable. The Buckeyes struggle too much, too often in Camp Randall for me to be confident about the game. If the defense can't tackle Montee Ball, it could be a long day.
Sarah: I'm not saying it will happen, but at this point, I'll be disappointed if they don't finish 12-0, which is crazy because before the season started, I thought that people who were predicting an undefeated season were being homerish and not particularly rational. I usually hate being wrong, but in this case, I would rather enjoy it. 
I can see where some would believe that Wisconsin is the biggest threat: they'll be out for revenge, Camp Randall is not a friendly environment for visitors, they've got a pretty good rushing defense, and Ohio State will be coming off a bye. 
Who's going to be their quarterback, though? Their offense is more one-dimensional than Ohio State's and they'll be facing a defense whose strength is against the run. 
So I'm going with Michigan in a rivalry where Anything Can Happen (as said by any broadcaster who has every called The Game). Their defense and special teams are decent and say what you will about Denard—preferably of the mocking variety—but it'll be his last regular-season game of his UM career. He won't miss it and given his ability to pull plays out of his butt, he could give the defense some problems.
But if Ohio State really has figured it out and plays how they're capable of playing, then they have no business losing any of their final three games. Still, November has a way of reminding us that college football can get bat-fecal insane, so I wouldn't bet on it either way.
It seems like the media and fans have sort of written off Illinois before playing at Wisconsin and Michigan. Is this, in your eyes, a trap game for the Buckeyes?
Johnny: No. Illinois is complete garbage in every way. Indiana sacked Nathan Scheelhaase seven times last week. If they score more than 10 points I'm going to be mad.
Miles: People have written of Illinois because they're a terrible team. With that being said, Indiana and Purdue aren't very good teams either and those two games were close. The Purdue game was seconds away from being a loss. So yes, I do think this is a trap game.
Sarah: It shouldn't be, but that doesn't mean Admiral Ackbar won't be lurking in the shadows. If I learned my lesson from, oh, about 80% of the Illinois games in my lifetime, I'm not about to completely dismiss them. Plus, Ohio State has had the tendency to play to the level of their competition this season and should've beaten up on teams that they looked like they were hitting the snooze button against. 
Tim Beckman knows Ohio State, Urban Meyer, and some of the staff and players. Illinois has at least a few solid players of their own and leads the Big Ten in punting and...yeah, Ohio State better win this game big. I want Kenny Guiton to come in during the 4th quarter for mop-up duty, greeted by a standing ovation while he relieves a perfectly healthy Braxton Miller, who will trot off the field as a bouncy Urban points at him.
Then again, I've had similar thoughts before other games this season.
Let's say Alabama loses in the next few weeks and Ohio State is the sole undefeated squad at the end of the year (other things would have to happen, i.e. Kansas State, Oregon, etc. losing). Do they have a legit argument to be AP National Champions?
Johnny: Not in my mind. I'm a pretty firm believer that you should rank teams based on who is the better team on any given week, not on resume or overall record or whatever. Let me put it this way: if Alabama loses to LSU in Death Valley but then runs the table the rest of the way and wins the BCS Championship, I don't think you could in good conscience put even an undefeated OSU team over them. Would I like to see it? Sure, because of how mad it'd make everybody else. But unless Alabama, Oregon, Kansas State, and Notre Dame start turning in some really, really assy performances, I don't think Ohio State is playing better than they are.
Miles: No, they wouldn't have an argument to be AP champs. A one-loss national champion would be more deserving than the Buckeyes. The Buckeyes don't have many impressive wins (or even potential impressive wins) whereas the other undefeated teams ahead of the Buckeyes have some impressive wins. I think it's very possible for a top 3 finish (assuming they win out), but not number 1.
Sarah: Spoiler alert: it's not going to happen. Even if college football goes completely bonkers in the next month, more so than in 2007, and every team but Ohio State has two losses, people would still vote for a two-loss SEC team as national champions, or whoever it is that wins the title game. That team, unlike Ohio State, will get a chance to prove it on the field.  
So whether they would be good enough for a championship will be a great unknown left for us to debate, like what's in the briefcase in Pulp Fiction or what happened to Tony Soprano or who let the dogs out.