Every Sunday, the Ohio State defense gathers into a cushy room inside the cavernous Woody Hayes Athletic Center. Equipped with all the high-tech gadgets one could ask for, the defensive coaches are able to show players the previous day's, weeks' and years' games from every conceivable angle. 
The day after Ohio State surrendered its most points since 1994 – 49, in a 52-49 win over Indiana – when the current freshman on the Buckeyes were newborns, Meyer made an unannounced visit to the defensive meeting room.
"It was shocking," cornerback Travis Howard said. "We had no idea (he was going to be there). Once we saw him, we knew it was a big deal."
An offensive mind, Meyer rarely gets too involved in defensive game planning, though the No. 1 objective in the "Plan to Win" remains the same: play great defense.
Instead, Meyer chooses to defer to his trusted assistants. But when Ohio State gives up its most points in back-to-back games in the 123-year history of the program, the head coach, whether he's an offensive or defensive style guy, takes notice.
Meyer is working with a new group of defensive coaches this season at Ohio State – none of the four have ever worked under Meyer. When he entered their meeting room on Sunday, he didn't do so to pass out cupcakes.
"I'm not happy at all with what's going on on defense," Meyer said. "That includes players, coaches. I think we can all get better.  It's a team effort.  We've got good coaches, good players, and we'll move forward and get better."
Meyer will become part of that improvement process. In a bit of a role change, the head coach will stick to his word after the Indiana game and observe the defense more in practice and pop his head into the huddle more frequently.
"I'll give my ideas," he said. "But once again, that would be a mistake for me to come in. We have very good coaches, very good coaches. I think (my role) is going to be one of leadership, toughness, and the four to six second demand that we have on this team, not just defense."
Defensive coordinator Luke Fickell spent last season as the Buckeyes' head coach, so he knows a thing or two about pressure and the constant demands of the job. No coach can be everywhere at once as much as he might want to be. The ideas and concerns from Meyer are welcomed from his predecessor.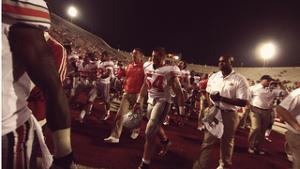 "He's always been involved," Fickell said. "I think he has the ability to get over there and do motivational types of things and point out some things and make things uncomfortable at times, but that's how you grow. I think it's been a good thing, and hopefully he continues to spend a little more time with us."
Leadership is one of the biggest voids on defense, which is one reason, aside from attrition, that Meyer may have decided to move fullback Zach Boren to linebacker – a move Meyer called "temporarily permanent." In the past decade, Ohio State has been able to count on its middle linebacker for leadership, direction and on-field corrections.
Curtis Grant was supposed to be that player this season. Entering Ohio State as the No. 2 overall recruit in the country a year ago, and now a sophomore, Grant is still slowly picking up the college game.  While he wasn't a middle linebacker, senior captain Etienne Sabino gave the unit experience and a veteran mind that could be counted on. But he'll miss at least two more games with a broken fibula.
"Are we lacking a little bit of that? Yeah," Fickell said. "Sabino went down and maybe that's something that we don't have right now. That's one of the big things we're trying to find – who's that leader, who's that guy that doesn't just worry about themselves, but can make the others around him better?"
In the past four recruiting classes, Ohio State has signed 14 linebackers. Five are no longer with the program and eight are underclassmen. That lack of numbers has finally caught up with the Buckeyes. At one point last week, only three linebackers were available to practice. Fickell said a deficiency of third- and fourth-year players is one of the main problems at the linebacker position.
"We're counting on some really, truly young guys to step up and maybe they're not quite ready yet," Fickell said.
Ready or not, Ohio State must get better or an undefeated season will come to a screeching halt. The past two weeks the Ohio State offense has been executing at an extremely efficient rate. Braxton Miller and Carlos Hyde have each rushed for more than 100 yards against Nebraska and Indiana, and Miller has three touchdown passes in those games.
But Meyer knows scoring 63 and 52 points won't happen every week. When it comes to the elite teams in college football, defense will almost always win out in the end. West Virginia's blowout loss to Texas Tech on Saturday is the most recent example.
"At some point you have to play some really good defense," Meyer said. "The top two right now is Alabama and Florida, the two best defenses in America. And that's not by accident that they're 1-2.  The great teams we've had over the years – yeah, we scored some points, but at the end of the day, defense wins games."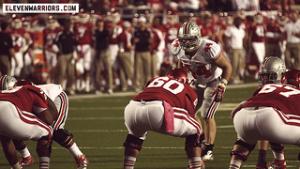 Through seven games, Ohio State is allowing 400 yards per game, 69th in the country, and more than 24 points per game, ranking 53rd.
During his tenure at Florida, Meyer and New England Patriots head coach Bill Belichick became close friends. Belichicks's referral of Mike Vrabel was part of the process of him being retained by Meyer as the defensive line coach.
In striking up the friendship, Meyer and Belichick bounced ideas off each other and took pillars off the other's philosophies and adapted them to their own teams. A staple in New England was taking a glass half full approach to not-so-pretty victories.
"Coach Vrabel says they used to say at the Patriots, 'If you don't learn from a win, you're eventually going to learn from a loss,'" Fickell said.
Keeping confidence levels raised maintains a positive attitude among the team. But it's clear the coaches are not pleased with the issues that keep popping up, combined with factors beyond their control. And they aren't the only ones. The players have taken it upon themselves to voice their frustrations.
"We came in here and we told ourselves we were going to hold this team to maybe a touchdown," Howard said after Saturday's game. "And coming out, they put up that many points? It's horrendous."
Howard met with the media again Monday, and his tune hadn't changed much.
"To go out and give up 49 points against Indiana was just embarrassing to us," he said. "We all feel depressed about it."
Said linebacker Ryan Shazier: "We're really, really mad right now. Words can't really describe how we feel. We're disgusted with how we played. We just had a horrible game. I'm not saying anything bad about Indiana, but I just feel that we should not have gone out like that. We gave up too many yards, too many points. We have way better players than we showed. Nobody played to their standards."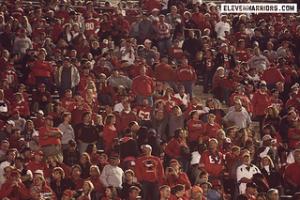 One of the most troubling aspects of the Buckeyes' defensive woes is the rate of big plays given up. Indiana gained a large chunk of its 481 total yards on the 18 plays it gained 10 or more yards, four of which went for touchdowns. It's a trend that hasn't ended seven games into the season.
The defense has been out of position and the middle of the field has been attacked week after week. A cluster of missed tackles also hasn't helped.
"It's been absurd how many big plays we give up," a clearly perturbed Meyer said.
"The overall theme of our team is four to six seconds of relentless effort, and I can coach that really well.  We're going to demand four to six seconds of relentless pursuit and effort.  If you don't, I'll be involved in that."
That involvement and defensive-minded approach, for a coach that has revolutionized offensive thinking in college football, can be a reassurance to Buckeye Nation that Ohio State isn't about to become what Texas Tech was in the past and West Virginia is currently – all offense and no defense.
In the day of high-powered offenses, those types of teams are seen much more frequently. To see Ohio State lumped into that group is startling to many when you consider how successful the Buckeye defense has been historically.
"Oh, we can't have that," Meyer said. "That's not going to happen. We want to win, but no, Ohio State is going to be a defensive school.
"Absolutely."