LIES, ALL LIES. The Big Ten is a house of lies built upon a foundation of quackery, where good men go to see their fortunes ruined in the most spectacular of manners. Abandon hope, all ye who bother to watch one of our games in a fit of boredom. Bad is still bad, good is bad, and actually good is ineligible.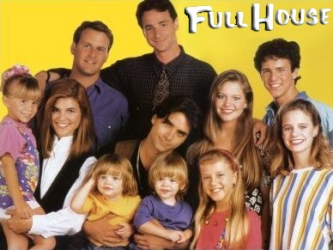 So yeah, pretty much the same week as it's been for the entirety of the season. There were four non-Ohio State games played yesterday in the B1G, and all of them were stupid or useless in their own unique way. Like, as a guy who writes about sports, I try to come up with things to talk about that eventually form some kind of cohesive whole. It helps people more easily digest what's going on, and builds momentum going into the next week of games. Narratives can suck if too broad, like ESPN tends to go for, or if they're just complete BS (ESPN again), or if they're both and repeated ad nauseam for maximum viewer rage (oh hello there Entertainment and Sports Programming Network), but they're not always bad if handled correctly.
But the problem is that beyond "these teams are utter balls" I don't have a ton to go on with the Big Ten this year. Some teams are utter balls one week, and the next week they're making a presumed Big Ten favorite look like also balls, and then the week after that Team A is right back to being regular balls that they were the first week. My only salve for this (aside from Ohio State) WAS Northwestern, which I've decided is my spirit animal, but of course that went the way of balls, too.
It's a pain, but let's check out this week in B1G football anyway and see just how badly everybody managed to screw things up.
WISCONSIN 31, Illinois 14
I'm going to take a step back from my Bret Bielema Gilgameshian epic this week to point out that despite the ESPN headline "Joel Stave throws 2 TDs as Wisconsin gets back on track in Big Ten," Wisconsin is not "back" in any way, shape, or form. Most people reading the final score and the recap might overlook the fact that this game was 7-10 in favor of the Badgers entering into the 4th quarter, and it took Montee Ball actually looking what Montee Ball is supposed to look like (19 carries, 116 yards) to salt the game away.
My point is this: Wisconsin at this point is more or less a mirror image of Michigan State. Bielema is doing the coaching equivalent of dutch ovening his quarterbacks by rotating them every other quarter, and frankly the whole team seems like they'd rather be on the sidelines than out on the field pretending to think about Bret's pregame speech about how he got trashed at the Hooter's in Vegas that one time.
Michigan 44, Purdue 13
Whatever Denard, shut up. I don't even care that you "exposed" Purdue by rushing for 235 yards against them and ended up accounting for 83% of Michigan's total yardage. We both know that you are literally the only functional part of the Michigan offense right now and we can basically flip a coin to determine if you're going to be on the field for the entirety of any given quarter. You've got 676 yards of rushing through six games, but 453 of those yards came against two opponents comprised of teams made of every kid picked last at recess ever.
Purdue, don't even look at me. You were supposed to be Not Bad. How in the hell can you have a QB complete 16 passes for a total of 105 yards? I only wish there had been a recording of Robert Marve's wearied sigh as he was asked to play in the second half; it'd totally be my new ringtone.
MICHIGAN STATE 31, INDiana 27
"Poppa, tell me about the Great Sparty Comeback of 2012!"
"Well sure, son! It all started on a cold October afternoon, as the mighty Spartans from East Lansing endured all manners of tricks and lies and deception from their opponent, falling behind 17 points in the first quarter."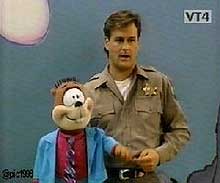 "Oh no! Then what happened?!?"
"Le'Veon Bell gathered up all his strength, and with a Herculean effort ran an Iso play 37 times right into the teeth of their mighty foe."
"WOW! He musta gained like 300 yards!"
"Well, no. It was more like 121 for 3.3 yards per carry. But nonetheless! A Herculean effort to not die or fumble. Anyway, mighty MSU skillfully allowed the villains to rack up 27 first-half points, before an equal show of skill saw them storm back on the shoulders of a barely adequate QB performance by Andrew Maxwell to win the game near the end of the 4th quarter."
"Gee whiz! So who'd they play? Alabama? Ohio State? USC?"
"...No son. It... it wasn't any of those teams. Go to bed."
Penn State 39, Northwestern 28
Oh hey, thanks for rewarding my faith in you, Northwestern. I call you my spirit animal and everything and you completely blow it against a team literally no one outside of a small town in rural Pennsylvania is rooting for. Through your tepid and embarrassing performance, you've proven (IN AN IRONIC TWIST) that you truly are my spirit animal. Well done. You suck.
On the other side, Bill O'Brien has somehow cobbled together an offense centered around Matt McGimli, son of Gloin. Which is actually kind of infuriating. 11W's own Alex says that PSU is a future trap game for Ohio State, and he might be right. As much as I hate to admit it, McGloin, who went 35/51 for 282 yards in this game, might be evolving into a functional quarterback. Add in a decentish RB in Zach Zwinak, and you've got an offense that does the devil's work in making Penn State fans feel some measure of joy not rooted in lighting incense candles for their Joe Paterno shrines.
...
And that's it! Another Big Ten week down the toilet, I hope you took as much perverse pleasure in it as I did! See you next week.