So I suppose this week was the week that the general terribleness of the rest of the Big Ten finally rubbed off on Ohio State, as the Buckeyes barely squeaked by a mediocre Cal Golden Bears team that they honestly should've beaten by 20.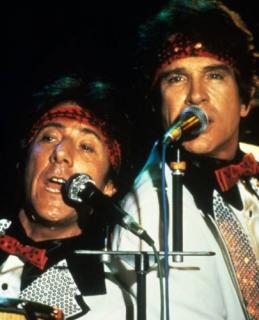 Of course, because Ohio State is Ohio State and the rest of the Big Ten is the rest of the Big Ten, the Buckeyes actually managed to win their game, whereas most of their compatriots proceeded to embarrass themselves on a national stage yet again. And by that I mean most of the B1G teams handled their business but somehow found ways to look stupid doing so anyway.
Seriously, if college football is ABC's TGIF lineup, then the Big Ten is Hangin' With Mr. Cooper: the extremely lame show your parents sat through before 20/20 started. And in this case, Hangin' With Mr. Cooper are the Big Ten 8 pm games and 20/20 is late night ExtenZe commercials. What I'm saying is that even when the Big Ten is good, you really don't have a good time watching it. It's kind of something you just do out of some primal guilty obligation.
WISCONSIN 16, UTAH STATE 14
Bret Bielema lumbered into the Speedway, head throbbing. He didn't want to think about an underwhelming performance from his retrospectively hilarious Heisman candidate running back, being a missed FG away from a loss, or even the Scotsman. He just wanted some scotch, man. Suddenly, Bret's head jerked to the side as he heard some kind of creature gnawing and rustling in the salted snacks aisle. Craning his head to his left, he saw the unmistakable outline of Barry Alvarez stuffing Funyuns into his mouth while surrounded by half empty bags of various chips and candy. His porcine face was greasy with the remains of ding dongs and Lay's.
"HHEEEEYYY BRET!" Barry waved happily at his protege, who had only now noticed the clerk emerging from the bathroom. Grabbing Alvarez by one of his many neck folds, he used his free hand to shove as many items in his pants as possible as the two men hurled themselves through the exit and towards the salvation of Barry's '81 Trans Am. Briefly stopping to look at their haul of 14 Slim Jims, 3 hot dogs, a few boxes of chewy Spree, a travel size shampoo bottle, and a magazine titled "KNOCKERS," to his horror Bret realized the situation they were in. No booze.
"We need to find a party," intoned Bielema, as he gunned the car down the dirt and gravel road toward Madison.
Iowa 27, Northern Iowa 16
Iowa is literally at the point where they need their bacon saved by walk-on fullbacks, which would be depressing if not for the fact that... hahah just kidding, it IS depressing! I'm honestly a little mad that Iowa managed to win this one; not just because Ferentz is (as I've consistently pointed out) grossly overpaid and taking up money that could be going to cancer research or something, but because Iowa beat a team with a guy named Sawyer Kollmorgen at QB. Now that's a FCS last name if I've ever heard one. Alas! Aforementioned walk-on Mark Weisman rushed for 113 yards and made up for a mostly eh game from Vandenberg.
PENN STATE 34, NAVY 7
As if you needed any more proof that Matt McGloin hates America, he deliberately went out of his way to pass for 4 touchdowns and 231 yards as the dastardly villains from Happy Valley beat our brave servicemen, who steadfastly refused to back down to a team comprised of likely Communists and Nazis. Communazis, if you will.
On the bright note, Navy head coach Ken Niumatalolo knows what's up:
"He's still a little ginger on that ankle," Niumatalolo said. "Not everything that happened was his fault; he was running for his life."
Okay yeah that's probably a coincidence, but I still like to think that Niumatalolo went *coughcoughMCGLOINcough* somewhere in that first sentence. Guess where.
Michigan 63, Massachusetts 13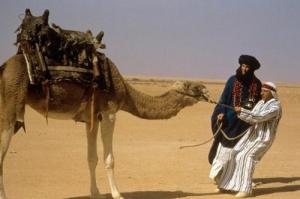 Denard Robinson's brain was not violently smashed against the inside of his skull, his back was not viciously crushed in a vise, his throwing hand was not crunched against a helmet, his legs weren't cut out from underneath him, his arm was not ripped out of the socket, his butt was not bruised and did not eventually swell up to the size of a VW Beetle, and his spine was not forcibly contorted into a pretzel.
So honestly, that's the real victory for Michigan here: a semi-healthy Denard Robinson. The rarest jewel of all.
Northwestern 22, Boston College 13
Normally this is where I would rip on Northwestern for being nerds who were only able to eke out a win because of their nerdly use of slide rules and pocket calculators and thick glasses and whatnot. And though that is likely how they in fact won this game, they also managed to beat a team that currently employs Jim Bollman, so therefore they're off The List (however temporarily). Running back Mike Trumpy can do magical things, and did so on 16 carries for 106 yards.
Purdue 54, Eastern Michigan 16
TerBush TerBush TerBush! That's all I ever hear about from the national media, probably because they like writing his name so very much. Well, I don't begrudge them that, but the truth of the matter is that the Purdue QB really is just a sideshow to the Boilermaker rushing game, which put up 392 (out of 576 total) yards against what is perpetually America's worst team. What would Joe Tiller say, Purdue? For shame.
Illinois 44, Charleston Southern 0
The Illini beat the crap out of some team I had never heard of that was 0-2 coming into this game, with losses to the Jacksonville Dolphins (haha really?) and the fake military academy known as the Citadel. Whee! You guys must be proud, that's like beating your little sister in arm wrestling and then doing a Hulk Hogan leg drop on her just for kicks. QB Reilly O'Toole threw for 333 yards and 5 TDs, and by the looks of him also took CSUs lunch money and told them that their moms are fat and ugly.
Nebraska 42, Arkansas State 13
I was really hoping that Malzahn and company would've been able to pull off a crazy upset in one of their first major out-of-conference games, but it was sadly not to be. Taylor Martinez was again inexplicably en pointe by going 13/14, at least, as long as you don't count "playing against a crappy team" as an explanation. Bo Pelini was so shocked by Martinez's development that he had to be taken to the hospital, leaving in an ambulance. In all seriousness I hope the dude is as fine as he says he is, not in the least because it if were me and a game against freaking Arkansas State caused me to have palpitations, I'd be pretty worried about Big Ten season. GET WELL SOON, RAGE BRO!
Minnesota 28, Western Michigan 23
The Associated Press somehow found a way to write 744 words about this game, but since it's really just the story about how a bad Big Ten team beat a Directional Michigan college, the only really interesting thing that happened is that starting Gopher QB MarQueis Gray got injured and backup Max Shortell did a pretty good job at filling in for him (10/17, 188 yards, 3TDs). There. Done. All the information anyone outside of Minnesota could possibly care about, and I did it in like 600 fewer words. You suck, AP.
Ball State 41, INdiana 39
Gunner Kiel smiled inwardly to himself as Indiana lost to in-state rival Ball State, which is really only a rival to them because they're terrible. Note: "them" and "they're" could refer to either team, which is the joke, although that's not half as funny as the joke that is the Indiana defense. Also believe it or not, this was a pretty entertaining game, as Ball State hit the winning field goal with less than a minute left. But I'm sure most of you didn't watch it. And why would you?
Notre Dame 20, Michigan State 3
Sparty gonna Spart would be the easy way out on this recap, but the truth of the matter is that they still have a pretty good defense. The problem is that's backed up by a generally one-dimensional offense, and if Le'Veon Bell isn't rolling (and he wasn't last night, going for only 77 yards on 19 carries) then they have to rely on a pretty mediocre passing game to make up the difference. From an Ohio State perspective, it was an encouraging game because Sparty QB Maxwell was harried and harassed all game, and though he had 23 completions, it took him 45 attempts to get there.
MSU also struggled to contain dynamic Irish QB Golson, but really that dude had kind of a bad game so maybe I'm just grasping at straws. JUST LET ME LIVE, DAMMIT!
...
Anyway, that's B1G action in week 3. Better but still bad, the conference ambles on to week 4, and have you seen the schedule for that one yet? Holy crap talk about a horrible lineup of games. I am so excited.