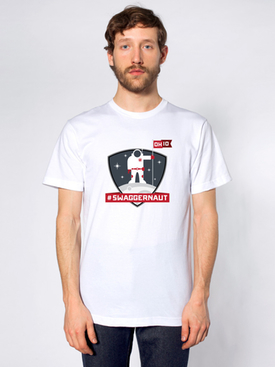 Welcome to your weekly opportunity to show off those fresh forecasting skills.
You know the routine by now. Simply leave a comment with your prediction of the final score for Saturday's game against Cal. If you nail the score—or come closest—you'll get to name your shirt from the impressive collection at Eleven Warriors Dry Goods. Like the "Five-Star Friday" inspired design you see to the right. Or a different shirt. Your call.
Call your shot and you could be just like Urban316, who had visions of a 31-17 Buckeye victory last Saturday.
The fine print:
Must be 18 years-old or older.
One entry/comment per person.
Duplicate predictions are ineligible — first come, first serve.
Deadline for entries is kickoff.
Good luck!