Hey! Look at that! With football right around the corner, it's time for the annual Dubcast season preview. Join Sarah and me as we go into extreme (and some would say, intimate) detail about not only each unit of the team, but also each upcoming game that your Ohio State Buckeyes will play in the 2012 season. I also force Sarah to make weird TV analogies throughout the entirety of the latter, which I feel was a pretty slick (read: douchey but funny) move on my part.
Anyway, come for the predictions, stay for the decidedly low-fi interview with 11W's own Kyle Rowland, as he gives his insight on a variety of topics about the upcoming season. Sorry about the audio in that segment; things got a little hairy but I promise you it is some pretty great content.
Oh, and Ask Us Anything rolls on, don't forget to send us your questions about life, the universe, and everything to elevendubcast@gmail.com.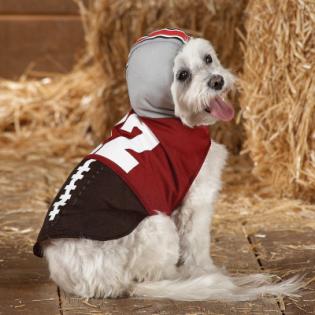 0:23- Sarah and I break down the 2012 Ohio State Buckeyes, unit by unit, until we get some answers! You're a loose cannon, Urban Meyer. I should have your badge right now. But dammit, you get results.
26:40- Kyle Rowland stops by to give us an interview that is tin can quality at best in terms of audio, but definitely iPhone 5-esque in terms of content. Surprises, disappointments, predictions, and overall impressions of the football team abound.
40:40- Ask Us Anything, and then we break down the 2012 season, game by game, and also relate each experience to a TV show. Because really, what is life but a series of episodes where the tragic is meshed with the comic in a delicious stew we call reruns? What I'm saying is, television rules.
Music for the Dubcast this week was "It's OK" by everybody's brother Cee Lo Green, "Thirty Days In The Hole" by Humble Pie, and "What Makes A Good Man?" by The Heavy (who I'm going to see on Friday holla at me).
And that's it! We're in the home stretch of the offseason, ladies and gentlemen. Hold on to your butts.