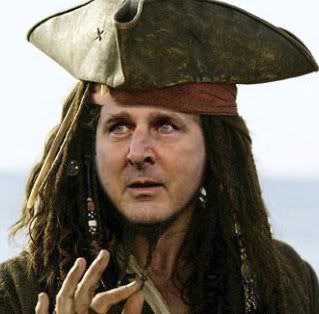 With pre-season practice beginning in about a month, I thought it would be worthwhile to take a step back and look at some strategic trends I will be watching for this fall.  Call it the X's and O's TV Guide.  
The next chapter in the AIr Raid Saga
All x's and o's aficionados are eagerly awaiting Mike Leach's return to college football.  Of specific interest will be how and whether Leach adapts his airraid attack since his Texas Tech days.  Chris Brown has a fantastic read upon the rise and development of the airraid offense.  Brown's expose details Leach's offense at Oklahoma and Texas Tech, and then focuses on how proteges such as Dana Holgorsen have done things differently.  Holgorsen has utilized more formations, including the 'diamond,' utilized packaged concepts and ditched Leach's beloved mesh play.  As Brown wrote:
But for now, chew on this: In the Orange Bowl, where Holgorsen's West Virginia squad bombarded Clemson for 70 points with a variety of interesting tactics, and where his quarterback racked up over 400 yards passing and six touchdown passes, how many true, Air Raid-style drop back passes did they throw? And be careful, when you make your evaluation, because you must study the offensive line on each play. On many of those down field passes, the linemen did not pass block at all, but instead faked a screen or a run-play for play-action, or some other diversion. 
With this background, Leach's return to coaching will be much-watched.  Will he stick to his "pure Airraid" as he came to embody at Texas Tech--with 4 WR sets, wide lineman sets, and all--or will he adapt his system, picking and choosing form what Holgorson and other disciples have sense done to adapt to the fact that defenses are now more familiar with the airraid concept?  Early returns suggest that Leach is subtly adapting, utilizing the pistol formation and play-action in a manner reminiscent of Holgorsen.  But the fall will tell the tale.    
The Increased Use of Packaged Concepts
Picking up on an idea that has spread amongst Airraid coaches such as Holgorsen and Tony Franklin, I spent several weeks detailing the rise of packaged concepts.  The idea is simply to take what has made option football so effective--making a defender wrong every time, and expand it to the passing game to give an offense options against multi-faceted defenses.  This fall will be a good glimpse into how this concept can expand, for example with an offense combining the traditional power play, which already amasses blockers at the point of attack, with stick, which pulls out the front side linebacker against this amassed threat.  So long as an offense can address timing issues and a combination similarly accomplishes the same option effect, expect offenses to continue to attack with these combined looks.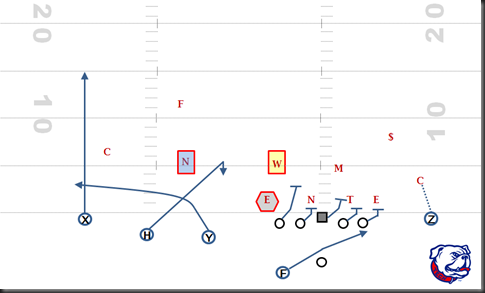 How Do Defenses Adapt to Defend the No-Huddle   
I have previously discussed OSU's implementation of the no-huddle offense and how the utilization of the no-huddle is increasingly taking over college football.  As always with football, defenses must now adapt (beyond having guys fake injuries).  The most likely response is for defenses to match offensive flexibility with flexibility of their own.  As Brophy insightfully describes, one method for doing so is running nickel with a hybrid nickel/outside linebacker from an easily adaptable cover 4 shell.  In this manner, each safety/corner/OLB(Nickel) side of the field can adapt to the offensive personnel they are presented with.  
The use of cover 4 offers the defense the option to play traditional quarters with pattern matching or having the corners play aggressive man coverage.  Basing from this formation also allows the defense to put the two safeties in to the run game, increasing the defense's arithmetic advantage.  An increased use of this look could provide defenses the ability to adapt to adaptable offenses without the benefit of substitution.  
Urban Meyer's Ohio State Offense
Obviously we are biased here, but Meyer's return to coaching at Ohio State and his Buckeye offense will be one of the most watched coaching stories of this fall.  As with Leach, it will be interesting to observe what Meyer has adapted from recent trends in the spread-to-run game, mixed with Meyer's traditional power emphasis.  Meyer himself has embraced this mix with the hiring of Tom Herman, someone he heretofore has not worked with.   Spring football indicated that Meyer has retained his core spread to power run game roots, while adapting from parts from Herman, such as a focus upon the quick hitting horizontal passing and combined pass game concepts.  So long as Meyer's offense can establish the inside run game with the tailbacks, the constraints that flow from those base plays should allow the offense to flourish.