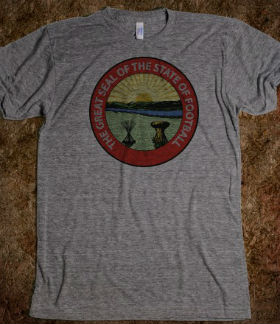 Last summer we conducted our first-ever reader survey, seeking feedback from the very people that make this site such a thriving community. Hundreds of you took the time to tell us what you liked, what you didn't like and how 11W could become a better place. We listened, taking your advice to increase our recruiting coverage, bring on ringers and improve the site on the tech side.
One year later, we're a better, more complete site supported by a vibrant community. But, we're not done getting better and once again, we're asking you to help us improve. Please take a couple of minutes in the 11W confessional. Once again, your answers are between you, us and Woody and there's no such thing as TMI here.
As a token of our gratitude, one lucky participant will be chosen at random to receive a Starter Pack consisting of three (3) t-shirts from 11W Dry Goods. Two other randomly chosen participants will receive one t-shirt of their choice.
So click the link below to get things going and thanks again to every one of you.