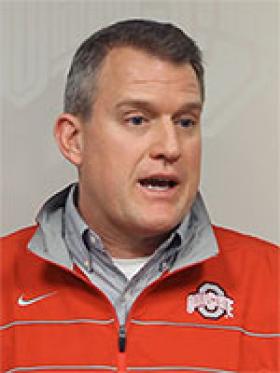 The formation of Urban Meyer's coaching "Dream Team" began to take shape the day he was hired. The first domino to fall was Luke Fickell, who stayed on as co-defensive coordinator and linebackers coach. Fickell's demeanor in the face of a 12-month black cloud merited his position. But the olive branch Meyer offered eased the staff transition and earned appreciation from the fans.
As names like Mike Stoops, Greg Studrawa and Tim Brewster were thrown around as possible Buckeye assistants; the foaming at fans' mouths rivaled that of a rabid Vinton County raccoon. None of the three came, and Everett Withers was the only "name" coach a casual college football observer would recognize, but the staff is not short on success.
Among the accomplished is a 28-year coaching veteran who four times has been at the controls of the top rushing offense in the country. With the working title of co-offensive coordinator and offensive line coach, Ed Warinner will undoubtedly lend a helping hand in Ohio State's galloping, but it's the latter designation that has 105,000 eyes peering in his general direction.
For the better part of a decade, Jim Bollman became the chosen punching bag for fans. Not only did his offenses lack the remotest levels of creativity – need I say Dave? –  but the offensive line, a strength at Ohio State for generations, went by the wayside. The last straw was 2011, when the OSU offense was among the nation's worst. Ashtabula's favorite son was not so inclined to keep Ashtabula's curmudgeon grandfather around.
Already this spring, Warinner was reshaping the offensive line – in the weight room and on the field. During strength coach Mickey Marotti's infamous winter workouts – some countries would refer to them as "enhanced interrogation techniques" – the offensive line added 10 pounds of muscle and lost 20 pounds of fat, two steps forward and none back.
"We had to get leaner," Warinner said. "We put them on a diet and leaned out. They also must adjust to using a two-point stance, a new cadence, a new numbering system, a no-huddle look."
Warinner's coaching resume includes as diverse a group of schools as any coach in the country: Army, Air Force, Akron, Kansas, Michigan State, Illinois, Notre Dame. It was at Kansas where Warinner orchestrated a masterpiece that harkened visions of "The Phantom of the Opera." The Kansas football program is as desolate as the state itself, yet Warinner morphed the Jayhawks into an offensive juggernaut and 12-game winner in 2007. The season was capped off by winning the Orange Bowl.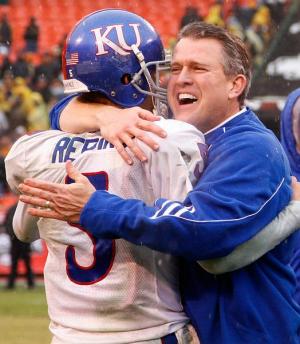 Kansas was the nation's second-highest scoring team (42.8 points per game) and set a school record by averaging 479.8 yards per game in 2007. The 2008 Jayhawks averaged 432.4 yards and 33.4 points per game, respectively, while the 2009 squad averaged 422.4 offensive yards, including a school-record 310.3 passing yards. Following the 2009 season, Warinner was a finalist for the American Football Coaches Association's National Assistant Coach of the Year award.
The uphill climb in Columbus isn't quite the Everest-like excursion he faced in Lawrence, but Warinner still faces a challenging first season. Gone are Mike Brewster, Mike Adams and J.B. Shugarts – three stalwarts. The unit caught on in the spring after plodding along for the first couple weeks. Then the unquestioned leader of the line, Jack Mewhort, was arrested in early June, along with tight end Jake Stoneburner, suspended and stripped of their scholarships.
Mewhort and Stoneburner were charged with obstruction of official business, with Stoneburner receiving the added charge of public urination. The duo must meet a set of guidelines set forth by Meyer to be reinstated.
"It's between us, but it's a series of about a dozen things that need to be done, and I have all the confidence in the world they will get them done," Meyer said. "They are on strict probation, and there are curfews and a variety of other things they must adhere to, and if they slip up, they are going to miss playing time."
Still, names like Corey Linsley, Marcus Hall, Andrew Norwell, Reid Fragel and Taylor Decker were talked about in a good light post-spring.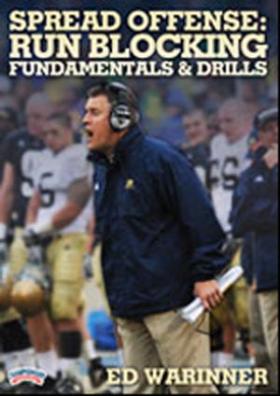 "It's coming together well," Warinner said of the line after the conclusion of spring practice. "It was a concern coming in. But the guys have worked hard. They are in good shape and becoming more disciplined, tougher. We were really concerned at the start when we took over but have seen a lot of transformation. We lack some depth but do have some young guys who are coming who hopefully will supply some depth and get where they need to be by the fall. The linemen had to adjust to the offense, as the spread was different from what they were doing."
It's what lies after the first five or six players where the concerns creep in, and at right tackle, a position up for grabs with Fragel, a converted tight end, and Decker, a true freshman, battling it out. Each offers a particular expertise that develops into an asset; Fragel a run-blocker and Decker pass protection.
Offensively, no other position has undergone a bigger transformation than tight end. It has gone from a third-world county to an oil-rich kingdom, making Fragel's switch and step away from the limelight perplexing.
"I've never had one doubt about switching," Fragel said. "I was more confident as a blocking tight end than I was running corner routes." 
Over a three-month period in the weight room, Fragel transformed his 270-pound body into 298 pounds, while maintaining less than 10 percent body fat. Fragel's athletic 6-foot-8 frame represents the perfect lineman for Meyer's up-tempo offense.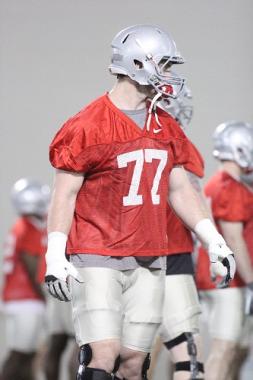 "We want long, athletic guys who can block," Warinner said. "Reid fits that mold perfectly. All the raw tools are there, he just has to work on his footwork and his technique. But he's getting better each and every day."
Asked specifically about right tackle, Warinner deemed it a "position that's still up in the air."
"(Taylor Decker) who came for spring ball who has really looked good," Warinner added. "He could be the guy. We moved a defensive end there, Darryl Baldwin. It's between those three guys. One played tight end, one played (defensive end) and one was in high school last season. I have three guys with ability but have no experience. Getting them ready is my challenge. They have the tools."
Meyer isn't one to mince words. He has been critical of the wide receiving corps virtually since stepping foot on campus and said, "We've got a problem," when asked about the backup offensive linemen during the spring.
"It's not like the kids are slacking off," Warinner added. "It just takes time. We're a work-in-progress. We're adequate like Coach Meyer said. We're working to be OK, and then we're working to be good so we can keep working to be really good.
"As they get more comfortable with the plays and don't have to think what their assignments are, then they're up at the ball thinking about what their technique is on this play and not what their assignment is. When you make that transition, that's when they'll get really good."
A unit that had three members show up late for Meyer's first team meeting following the Gator Bowl now has its participants arrive before dawn for summer workouts with the rest of the offense. The strides they've made as a unit mirror's the team's progression. On Sept. 1 Buckeye Nation will see innovation on offense and authority on the line; the masterstroke of Ed Warinner at work again.