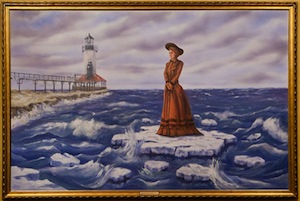 The Eleven Dubcast is back.
Women and children first in this edition as the #trollgaze'ing-est college football season on record is finally laid to rest. Ohio State had a fairly unsatisfying basketball week as well really not finding themselves until the second quarter against Iowa and never really asserting themselves in Champaign.
I was saying "Boo-urns". While losing is never fun, you know what else isn't? Ignorance. In an attempt to sate our collective quest for knowledge, Johnny and I open ourselves up, dig deep, and attempt to answer the most important questions in the universe.
We also preview the forthcoming grudge match with the Indiana basketball Hoosiers. Kill it (with fire, preferably). As has become the tradition of late (two is a trend; three is forever), we also read an actual readers' comment on air. Job well done, comrades. If this is your first time experiencing this you're about to experience something so cold.
This episode's opener is The Shin's "Simple Song". Our post break transitional piece is I'm From Barcelona's "Jenny". The closer is Real Estate's "Younger Than Yesterday".