Good morning Buckeye faithful and welcome to your Tuesday Skull Session.
The campus and classrooms around Ohio State are empty, as winter break is in full swing. While most have ventured home for their vacation, I'm still here as I work my other job.
I'm not going lie, it gets pretty boring here when you're one of three people you know who stayed here until school starts. But one of the perks has to be the fact that so many students are selling their basketball tickets.
I wasn't able to get tickets for the basketball games this season, so I'm definitely taking advantage of all the extra games coming my way.
Anyway, here's looking forward to the start of winter quarter. Let's proceed, shall we?
LET'S SLOW DOWN AND TAKE A DEEP BREATH. Brian Bennett of ESPN wrote an article examining the top Heisman-potential candidates from the Big Ten for next season.
In Bennett's top three, soon-to-be sophomore Braxton Miller is listed as a possibility. The top two are Michigan's quarterback Denard Robinson and Nebraska's running back Rex Burkhead. Some honorable mentions were Iowa's James Vandenberg and Marcus Coker, Penn State's Silas Redd, and Wisconsin's James White.
Down the road, I have no doubt that Miller will be a Heisman candidate so long as he stays healthy and focused. Under Meyer's tutelage, Miller could develop into one of the most explosive, dangerous players in the NCAA.
However, I cannot see Miller being seriously considered for the award the next year. Ohio State is still rebuilding its football program, and, as Bennett points out, he will be learning an entirely new offensive system next season. It is still way too early for anyone to be assuming that Miller wins college football's highest honor next year.
Let's just get through next season and then we'll see where he's at in his development.
ALL OR NOTHING. Pete Fiutak of CollegeFootballNews.com writes that Urban Meyer enters Ohio State with very high expectations from people.
In his article, Fiutak critiques every coaching change in the NCAA and got straight to the point when it came to the hiring of Meyer as the Buckeyes' next head coach. Fiutak writes that Meyer must win a national championship at OSU for people to consider his tenure in Columbus a success.
Well thank you, Captain Obvious. The expectations were clear from day one that Meyer was brought here to win an NCAA championship. This is Ohio State, one of the elite programs in all of college football, which means every coach we bring in has those expectations.
Fiutak goes on to predict that the Buckeyes will make it to the BCS title game twice, but will fail to actually win a title under Meyer. However, he came up with this bold, estimated guess is beyond me, but I'm assuming that zero analysis, or for that matter, logical thought really went into it.
We have barely even seen how this program will look under Meyer so, for me personally, I have trouble taking any prediction as bold as this one seriously.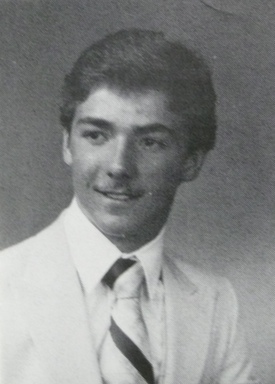 IN YOUR RECRUITING CLASS, STEALING YOUR DOODZ. If you missed last night's excitement, Urban Meyer flipped two five-star recruits to the good side in a span of about 30 minutes.
Fresh off a big weekend in Columbus that saw many top recruits come for official visits, Tommy Schutt, a defensive tackle from suburban Chicago, announced that he would be attending Ohio State, spurning Penn State, the team he had previously committed to.
A short time later, McKinley defensive end Se'Von Pittman backed out of a commitment to Michigan State to say that he, too, would also be heading to Columbus.
That's two huge commitments on Meyer Monday for the Buckeyes with the promise of more to come this week. ESPN's Adam Rittenberg said it best when he tweeted the following:
Urban Meyer sending message to the Big Ten today: If you think your recruits are commited, better check again.
Reading the replies to that tweet is one delicious way to spend your morning.
NUMBER TWO IN THE POLLS, NUMBER ONE TO THIS GUY. Bret Strelow of the Fayetteville Observer writes that the Buckeyes, despite their loss to Kansas, should be the number one team in the nation, not undefeated Syracuse.
Strelow cites the fact that while Syracuse is undefeated, they also have yet to play a game on the road all season. The article claims that since the Buckeyes played without All American center Jared Sullinger against the Jayhawks, their loss should not weigh as heavy on them in the polls. This is why Strelow claims he used his vote in the Associated Press Top 25 ballot to vote Ohio State as the number one team in the country.
While I can certainly understand the points he makes, I have to respectfully disagree with Strelow. While I would like to assume the Buckeyes could've won at Kansas with Sullinger, I can't prove that they would have come out victorious. How you can factor in if a team would've won if some of their players weren't injured to your ballot vote is beyond me.
While Syracuse definitely hasn't had the most difficult schedule so far this year, they still are undefeated and deserve their ranking as number one, at least for now. It's still early in the season and Syracuse plays in the Big East, so I guarantee they'll play in big games this season.
So long as the Buckeyes have Sullinger back and continue to play their style of basketball, they will have another shot to be the number one team in the nation. For now, the number two spot is where they belong.
SEVEN BUCKEYES GRADUATE. While their last season on OSU's football team did not go as expected, the seven graduating players this fall did manage to end their academic careers on a high note.
Mike Brewster, Nic Dilillo, Donnie Evege, and Alex Stepanovich graduated this fall academic quarter with degrees in communication. Everyone's favorite walk-on Christopher Roark and Barrie Jackson graduated with degrees in Marketing. And last but definitely not least, Daniel Herron graduated with a degree in African American and African studies. 
No word yet on if Terrelle Pryor will come back to finish up his degree after his five-year campus ban. 
LOS LINKS. Speaking of that Pryor guy... A look back at college basketball last weekend... Anyone else miss Jon Diebler... Check out how Dallas Lauderdale is doing in Poland... Thad Matta has no regrets.