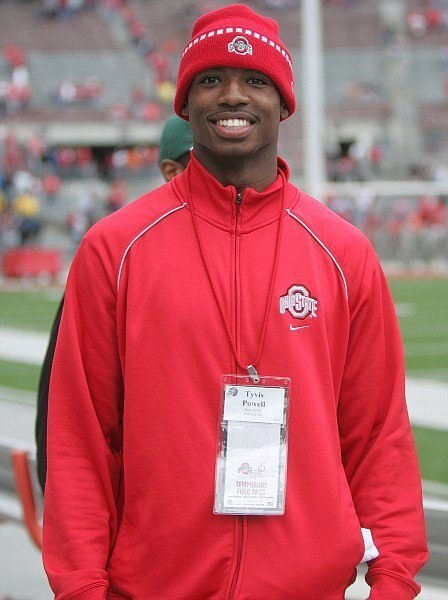 It was the worst of times; it was the worst of times.
An already-spiraling 2011 came to an inglorious crescendo over Memorial Day weekend with Jim Tressel abruptly resigning as Ohio State's head coach.
While the program deserved the punishment, repercussions and bad publicity that would expectedly accompany the revelation that its head coach deliberately played ineligible players for an entire season, what Ohio State endured this summer grossly outweighed the crime.
Buckeye football was reclassified as a cesspool that was to be avoided at all costs, while unhinged speculation over what other violations were being hidden was very prematurely sold as fact.
Just as irresponsibly, the looming punishment for Ohio State was predicted as harsh enough to significantly cripple the program that had its way with the Big Ten for the better part of the last decade.
Every day there was a new, negative report. Each news cycle brought more speculation of doom. The climax finally arrived with Tressel's resignation on May 30.
There was no brand in American sports more toxic than Ohio State football. It almost seemed as though the Buckeyes were beyond repair, and the worst was still somehow yet to come.
Yet despite all of that doom, gloom and uncertainty, Bedford's Tyvis Powell committed to Ohio State.
He made his commitment public on June 1. Tressel had not even moved out of his office yet.
Recruiting had been at a standstill since the scandal broke, yet while existing commitments were wavering or abandoning Ohio State, Powell was openly pledging his allegiance, and at the most difficult time imaginable.
Six days after Powell committed to a foundering Ohio State program - and eight days after Tressel's resignation - Terrelle Pryor left the university.
Three weeks later, Ohio State would ban him from any contact with the athletic department for five years. The most-celebrated recruit in school history who had been named the MVP in two victorious BCS bowl games was unceremoniously discharged, in large part, for his inability to eschew handouts.
That's not to say that Pryor didn't give more than he took from Ohio State: He endured multiple surgeries, injuries and worked as hard as anyone on his team to excel on more than just his natural ability. He has been as unfairly characterized as he was celebrated.
But in the end, Pryor was both a convenient and deserving scapegoat for the scandal that helped unseat Tressel. He did not act alone, yet seemed to demonstrate very little restraint while occupying more spotlight than all of his collaborators combined.
Not even the most-celebrated recruit in school history and two-time BCS bowl game MVP was bigger than Ohio State. So just like that, TP was gone.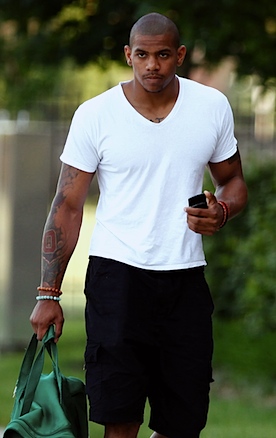 And as the narrative goes, he went from beloved to reviled over the course of a few months. Ohio State was left without a quarterback, stores were left with thousands of his now-toxic replica jerseys and fans were left wondering what would happen next.
One fan who was not as concerned was Powell.
His recruitment was one of Tressel's final tasks as Ohio State's head coach. He offered Powell his scholarship the very week that he resigned, and Powell accepted it in the hours after he did so.
Normally when a player makes a verbal commitment, the first attributes thrown around are his football measurables. In Powell's case, you would have expected to hear words like rangy or athletic, not unlike how Pryor was described throughout his high school career.
The news of Powell's decision - if you noticed it at all in the wake of Tressel's resignation - brought no such descriptors. If you did notice, perhaps courageous would have come to mind.
Or, if you prefer Courage's evil sister: Crazy.
He was asked how he could possibly choose Ohio State in lieu of the other, scandal-free programs that had offered him (Michigan State, Minnesota, Duke, West Virginia, many others) in the midst of the drama and instability happening in Columbus.
He response was both monotone and direct: "I didn't hear anything about the business school going down or falling apart."
Currently Buckeye fans are understandably caught up in the recruiting frenzy created in the wake of Urban Meyer's hiring. They see coveted players like Se'Von Pittman, Tommy Schutt and Noah Spence choosing the new Ohio State. They see Bri'onte Dunn solidifying his previously wavering commitment.
They're all choosing Ohio State in December, whereas Powell chose Ohio State in June. One choice is understandable; the other was practically unthinkable. These players all landed on the same choice, but Powell's choice was exponentially more difficult to make.
On the field, perhaps Powell could threaten the legacies of Shawn Springs, Antoine Winfield and Malcolm Jenkins in the defensive secondary. Off the field, who knows: He might become the next Dane Sanzenbacher.
Back in June when one TP was conspicuously leaving Ohio State, there was another one who was quietly choosing to enter.
One of them was adored when he arrived. The other will be when he leaves.