It hasn't even been a week and I'm already over that loss to Michigan. It feels like it happened back in 2003.
Seriously though, did you see how ol' Gordon Gee did it on his haters? Not only did he let Michigan struggle to a non-covering win against a 6-5 (now 6-6) OSU team at home for their first victory of the Facebook era, he then -- not even 72 hours later -- unveiled Urban Meyer and his two national title rings as the 24th head football coach of The Ohio State University.
This was such a power move, Gene Smith was laughing and joking for the entire press conference as if his ineptitude didn't help usher the whole scenario into fruition in the first place. Maybe Gordon Gee and Gene Smith knew this was their one chance at Urban Meyer -- and seeing the rise of the SEC and Jim Tressel's waning years -- perhaps they led a coup d'état against Tressel? While it entertains me to no end to envision this, I refuse to believe it isn't a plausible, either. And before you say something like, "OMG DJ NO WAY BROBRO," let us remember the current state of integrity in college football. ANYTHING IS POSSIBLE. (Remember this when Jim Tressel is the coach of the 2012-2013 Indianapolis Colts.)
Either way... I can't say I care. I remember back in 2006 -- when I was in college in Montana and Urban Meyer was at the height of his powers -- I always used to troll my non-Ohio friends with statements like, "Urban Meyer will be the next coach of Ohio State whenever Jim Tressel retires the crown." Granted, this was one of my 6,000,000 fantasies, but still... I felt it would some day, by hook or by crook, come to pass.
Well, it's 2011. I'm still in college -- and while I never foresaw the Luke Fickell Transitional Government -- Urban Meyer has returned to Ohio. I still can't believe it. While I was already excited to cheer for a man named "Adolphus", I am now reading about men named "Noah" and "Cyrus" possibly entertaining the idea of playing football for Ohio State? And to think, this righteous harvest was brought about only by throwing our idiot quarterback, our national title winning coach, and our leading receiver's senior season under the bus! Talk about a heist!
I wonder what will be longer: last year's off-season or this oncoming one? Ohio State running a 21st century offense? DUDES NAMED CYRUS!? I think I need to sit down before we get to CHAMPIONSHIP APOCALYPSE SUNDAY!!!!!!!! (/ESPN)
LAST WEEK: 7-4
SEASON: 71-53
NATIONAL GAMES
MAC Title Game: Ohio (+3.5) vs. Northern Illinois - Friday 7:00 EST - ESPN2
Well, it comes down to this for Brady Hoke. After a year of preparation and rudimentary psychological warfare... he puts his resurrected Wolverines (featuring MAC Defensive Player of the Year contender Jordan Kovacs) against their most hated foe: Ohio! It should be a cracker of a MAC title game! Joking aside, I don't really care for Ohio University. The whole campus strikes me as a bunch of Ohio posers. They claim they're the #2 party school in the country (they're not even the #2 party school in Ohio) and yet there they are on Saturdays -- wearing the scarlet and grey. But, if Ohio were ever to beat Ohio State (and really this year... who knows?) you know there they'd be... acting as if they were one of the three hundred people at Bobcats games every Saturday and one of the first people to ever drink alcohol. Even more joking aside, I think Frank Solich has something going in the hilltown of Athens. While every football fan in Ohio knows the name "King Braxton Miller", not nearly as many know the name "Tyler Tettleton", King Braxton's Ohio University counterpart. He's only a sophomore, yet he's completing 64% of his passes and has 26 TD's to only 7 interceptions. While I have no love for the Bobcats, that's an internal Ohio beef. Outside of Ohio, I gotta ride with Ohio. If'n you'd be so kind, Vegas, I'd like the Bobcats and the points, please.
PAC-12 Title Game: UCLA (+31.5) at #8 Oregon - Friday 8:00 EST - FOX
Rick Neuheisel's charm and guile won me over when he was hired because I'm an idiot. Now, I'm riding with him in hopes his snake oils can at least ensure his team won't get beat by 32 points. (Gambling, baby!) I felt better about this pick when I ready news that Diddy's son committed to UCLA the day after Rick Neuheisel got axed. While Diddy's son won't be playing in this game, anything Diddy touches seems to turn gold. Just look at what he did with Ciroc. This is also where we find out what kind of coach Slick Rick is. If his players have any respect for him, they'll play hard and compete and won't get beat by 32 points. If UCLA gets a mudhole stomped in their ass with a Rose Bowl trip on the line, then Neuheisel's next coaching job should be in the pee-wee leagues. I know the latter is much more plausible than the former, but yet here I am... picking UCLA (+31.5). (To answer a question nobody is asking me: Will I be mad if UCLA ends up in a BCS bowl, so we can finally get back to hating the vile BCS? Not at all.)
SEC Title Game: #12 Georgia vs. #1 LSU (-13.5) - 4:00 EST - CBS
LOL at anybody who thinks Georgia is winning this game or has a shot at covering. Look at this schedule (with rankings from that week) and the results:
| Opponent                                                                           | Margin of Victory |
| --- | --- |
| vs. #3 Oregon (at Cowboys Stadium) | 13 |
| Northwestern State | 46 |
| at #25 Mississippi State | 13 |
| at #16 West Virginia | 26 |
| Kentucky | 28 |
| at #17 Florida | 30 |
| at Tennessee | 31 |
| #20 Auburn | 35 |
| at #2 Alabama | 3 |
| Western Kentucky | 33 |
| at Mississippi | 49 |
| #3 Arkansas | 24 |
| vs. #12 Georgia (Georgia Dome) | ??? |
It's even more impressive when you realize the only times LSU hasn't covered this year are against Northwestern State (-52), Western Kentucky (-42), and Kentucky (-28.5). (I personally believe -- due to two of the WORST pass interference calls you'll ever see during a garbage-time, spread-covering touchdown for Kentucky -- that game was fixed.) Now I'm supposed to buy into "Georgia is playing a home game, basically" and take them (+13.5) against Les Miles and his war machine? Please. LSU is the best team this year, as they have been all year. I don't care if they lose either of their next two games... they're the best football team in 2011. And if the BCS were truly​ about protecting the sanctity of the regular season, they'd crown LSU after they whip Georgia.
#13 Oklahoma at #3 Oklahoma State (-3.5) - 8:00 EST - ABC
So, remember how Bob Stoops' friends in the media anointed him as the nearly unanimous #1 team going into this season? Well, #12 spots from the top spot and carrying two horrendous L's on their jacket, Oklahoma stumbles into Stillwater for a little bit of bedlam. I don't see any way Oklahoma State loses this game. The game I feared they'd have (their high-octane offense and play-making defense being sluggish) already happened on a Thursday night game last week in Iowa. Given the extra time to rest and prepare -- and given the sharpness of training that only a loss of that magnitude can bring about -- I think Oklahoma State dispatches of Oklahoma quite easily. Of course, it's still Oklahoma State with crazy-ass Mike Gundy at the helm, so anything is possible; but I feel quite confident in this pick. I also think a middle-aged Brandon Weeden outduels Landry Jones. And Justin Blackmon, who is walking in the senior ceremony as a junior (read those tea leaves as you will), cements his legacy as the best wide receiver of the 2011 season. (NOW DRAFT HIM, CLEVELAND.)
WARREN G. HARDING'S $10,000 PRESIDENTIAL power PARLAY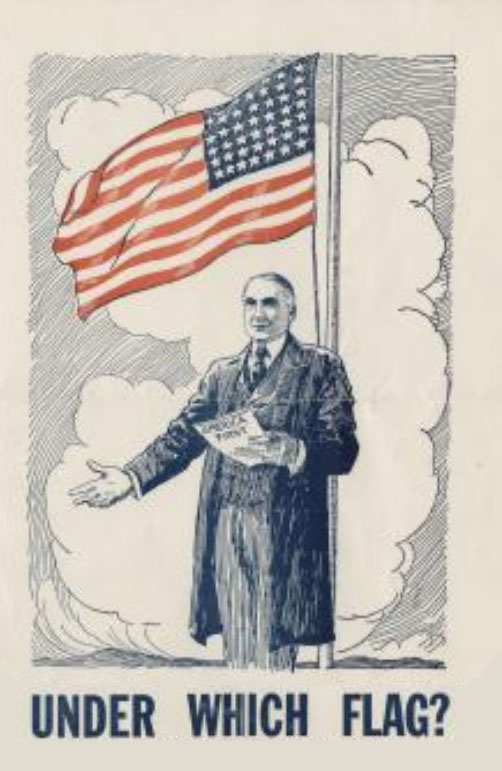 The 29th (and greatest) U.S. President, Warren G. Harding, was a renowned gambler, golfer, and lover of life. As such, his words are brought to you here through the medieval art of necromancy. Seeing as President Harding ushered us into economic success unheard of in human history (before being tragically assassinated by his jealous wife--which tanked the economy), his words here might as well come to your doorstep in the form of etched stone tablets. (All views and opinions presented here should be considered only those of Warren G. Harding himself, obvii).
LAST WEEK: -$10,000 [Alabama (-21), LSU (-12.5), Ohio State (Money Line)]
THE SEASON'S HONEY POT: +$197,739.66
***DISPATCH TO THE STATE OF OHIO, TO BE READY IMMEDIATELY***

To The Glorious State of Ohio: 

While your eleven warriors may have faltered against the heroin-infused hellscape known as "Michigan", your One Warrior certainly did not. Failure is simply an unknown entity to me, so it was never entertained as an option. Frankly, I'm disgusted there were Marion-TMZ reports of my demise on the battlefield. There is reporting on the robust grapevine of obscure innuendo and petty falsehoods that is Marionaire gossip, but then there is outright slander. Make no mistake, Marion-TMZ, I will trounce your petty publication much like I did to the Marion Independent back in my early Godhood. 

Allow me to set the facts straight, for not only the streets, but for the echoes of time.

I led a host of over 35,000 men due north out of the Sapphire City. We smashed bands of outlaws, rag-tag hoodrat forces, and hordes of heroin fiends on our way to Port Clinton. The meat of my host, Piqua's Dream Famous Cabal, led by D'Rock the Wild One, is one of the most renowned company of warriors in the Ohio Valley. If you think it was Richard Mentor Johnson, former Vice President of the United States under Martin Van Buren who crushed Tecumseh's Indian rebellion, you better go check your history book, friends. It was D'Rock the Wild One put the Indian-Rebel to the blade with his trademarked brutality.

At Port Clinton, I met up with an old war-buddy of mine: Commodore Perry. Whether it's my pleasure yacht out on Lake Erie or leading 35,000 men to war via the sea, Commodore Perry is my Admiral. Thankfully it only took a few rocks of my personal cocaine stash and some bottles of rum to secure his service. 

In order to cloud our entry to the vile state, we lit bales of Mexican-brick marijuana on fire on the ships' decks. "The hoodrats find the smell of marijuana quite soothing," an old druid had once told me. Personally, I thought they would be dumb enough to think it was fog. (They were.)

It took my forces a mere two hours to seize Detroit. (It would have taken longer to seize Marion's Rally's.) As I walked through the conquered streets with hoodrats throwing rose petals at my feet in pleas for mercy which would go unheard, I said to D'Rock, "I specifically said not to damage any buildings or trees. Where are my buildings and my trees?"

"Ah," D'Rock said, "There are no buildings and trees in Detroit anymore. It's not the Detroit you remember from your heyday, although there are casinos here now."

"Well," I said as we walked amongst the rubble, "Things are certainly on the up-and-up for Detroit."

That night, I got wind of Esmerelda and the Whore of the North, Ann Arbor, sending their forces to liberate the cesspool of Detroit.

"It is as I knew it would be," I told my assembled war council, the United Fist of Ohio. "The hoodrats can't resist cheese or threats to their concept of power. This is where we split our forces in half."

Most generals would have seen looks of disbelief amongst his advisors, but by now, my words carried the necessary weight to ease any qualms. "D'Rock and the Dream Famous Company will stay in Detroit to occupy the incoming hoodrat forces. I will take the other half of our host and lead them on a goat trail I know around Ann Arbor... and we will come into Ann Arbor from the South, where they'll expect us least. We will find these two abominations there, I will slay them, and then we will march back to Detroit and crush their remaining forces from their flank."

"Brilliant," said a naked prostitue in the corner of the room.

"We know. That's why Warren G. Harding spoke it to be," said Cleveland's war chief.

Even as reports of the $10,000 Presidential Power Parlay​ and Ohio State's football team going down in Ann Arbor filed in, I never doubted the righteousness of our mission. The battle -- I won't bore you with the details -- was a routine affair. After about a half hour -- after freeing Luke Fickell and Co. from the cellars of Brady Hoke's Bacon and Nacho Cheese Palace -- I found myself walking into the chambers of The Whore of the North. 

The two witches were sitting naked on Ann Arbor's throne of snakes, fondling each other. While I was convinced I had seen this porno before -- and thought about watching more to find out -- the click of my Italian loafers against the stones alerted them to my presence.

Ann Arbor turned to me as my wife continued to kiss her neck, "Warren... we've been expecting you...Why don't you come out here and join us? You have things we..." she turned to make out with my wife before turning back to me, "You have things we don't, you handsome rock of a man."

It would be a lie to say my penis didn't twitch at the thought of all that. While neither the Whore of the North or my wife were attractive, collectively, they equaled a seven! Seven out of ten, as any scholar will tell you, is enough to pass any man's test.

I took a step forward as my genitals began to lead like a metal detector.

"Yes, come to us Warren... come..." 

And just when I had started to unbutton my plaited shirt and pearl cuff-links... it hit me. These whores had ruined Ohio. They attacked my way of life. Esmerelda had sold out to Michigan, which was cowardly even for a gutter-monster like her. 

Make no mistake, my friends. I banged them both... right there on that throne of poisonous snakes... but I did not weep as I had my soldiers carry them outside to be hanged from an apple tree. I also plan on going to that apple tree every spring to pluck apples which have been fertilized by their decaying corpses. 

Justice has been brought to the streets. Cocaine Tranquility has been restored to the universe. Marion and Central Ohio shall be rebuilt in a moon's cycle and I will continue to lead the people into the 21st century, just as I did in the 20th.

Now, the Gambling Gods have been unjust with me as of late. Thankfully, they're just as susceptible to bribes as you Mortals. This week, there are no hijinks or cheekiness. It's a simple bread-and-butter money runner. Investment in this week's $10,000 Presidential Power Parlay will yield an untaxed profit of $60,000 according to my Secretary of Collegiate Football Wagering, W.A. Titsworth.

Wisconsin (-9.5). Bret Bielema makes me laugh. If he ever wants a new job, I will gladly employ him to be a jester in the Cocaine Court of the Eternal Galaxies. I knew plenty of guys like him in college -- guys that would split two cases of Keystone Light amongst eight dudes and wake up the next day talking about how "epic" the night prior was. Guys that would wake up at 8:30 AM to start drinking on a game day, but then at 4:30 AM -- when it's winning time -- they're already passed out with an avocado shoved up their asshole. I already have a spot in my office reserved for his inevitable DUI mugshot. Why am I picking his team this week? Because Kirk Cousins went to a private school in Iowa.

Oklahoma State (-3.5). So glad football season is over almost over; that way my homeboy Bobbie Stoops and I can go back to hitting on cougars at topless pools in Las Vegas!

Louisiana State University (-13.5). The only way LSU doesn't cover this spread is if half of LSU's football team is killed by an avalanche of white women sometime between now and kick-off. May have to make a $50,000 Power Play on LSU in the national title game. 

Lastly, friends. Are you trapped in a moral quandary? Women problems? (LOL.) Need some motivation? E-mail me, and I will do my best to offer you guidance during my weekly sermons. No pussy shit either.

Justice, my friends. It is a sweet fruit to taste indeed.
THE B1G CHAMPIONSHIP
#15 Wisconsin (-9.5) vs. #11 Michigan State - Lucas Oil Stadium, 8:00 EST - FOX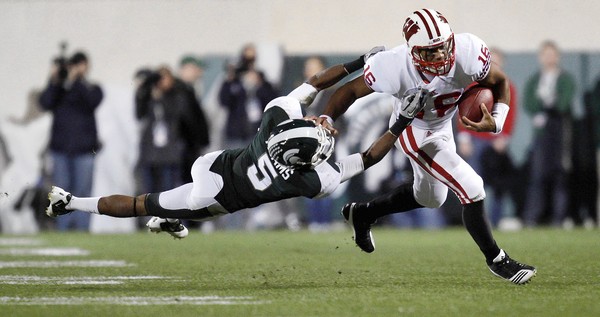 And so, two two-loss teams will clash in a half-filled stadium on hokey Fox TV for the right to get whooped by Oregon in the Rose Bowl! Yee-haw! Just as Jim Delaney drew it up!
I think Wisconsin will put Sparty to sleep on Saturday. Now, Michigan State did dominate Wisconsin for 3 1/2 quarters the last time they played... but that game was in East Lansing and came after Michigan State's "big wins" at Ohio State and against Michigan. Sparty, as it is known, often struggles on the road. By giving 9.5 points to Michigan State in a conference championship against a team it already beat, Vegas is saying "Michigan State has little chance to win this game straight up."
Given that Vegas is a lot better than than I am at this kind of stuff, I'm thinking Wisconsin will cover like they usually do when they win. Besides, Penn State's defense is much better than Michigan State's and Wisconsin just hung 45 on them. Do you want to take Kirk Cousins' flaccid arm against Russell Wilson's? I certainly don't (and neither should you.)
And by the way, #shoutout to Wisconsin's schedulers for costing Montee Ball a shot at the Heisman. The man has 34 touchdowns and because Wisconsin "doesn't play anybody", you hear nary a peep about the man's Heisman chances. (At least, I don't.) If Trent Richardson had 34 total touchdowns, I'm pretty sure Richardson would already have the trophy on his firemantle.
Regardless, Bucky gets their roses for the second year in a row.