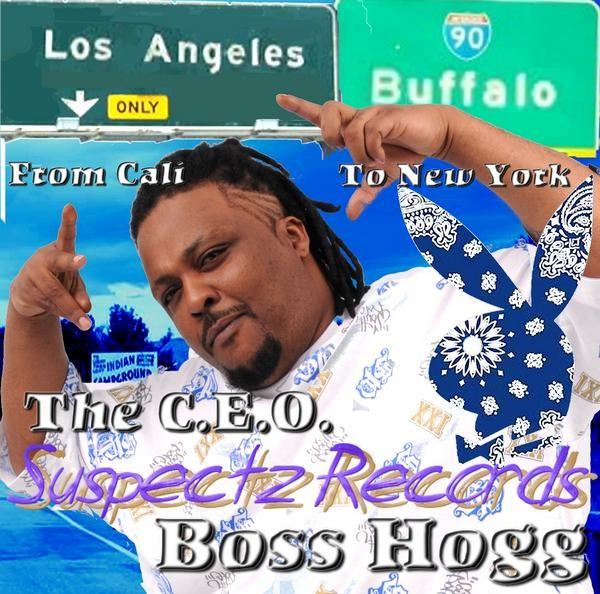 Personally, I'm still amazed by the fact there were MILLIONS of folks who not only bet against Les Miles and the Honey Badger, but also Warren G. Harding's $10,000 Presidential Power Parlay. They might as well have thrown their money into their bath-tub and set it aflame.
I will confess, the field was much tougher to plow than I thought it would be. Hell, when Jarrett Lee threw his second ridiculous pick, I launched a racist Twitter rant against white people. (As much as the whitest guy on the planet can launch a racist Twitter rant against white people). Still, I couldn't help but feel the Winds of Fortune were at my back when CBS opened up its intro with Les Miles' "Play for Victory" speech. The Holy Trinity didn't let me down. (LIFEHACK: Always roll with boss hoggz.)
Speaking of which, doesn't it seem like that game was about three years ago... when college football was about college football? It almost feels as if this this whole Penn State debacle has slowed down the continuum of time. Also, please do not hate on the Penn State "rioters", for they know not what they do. You have to remember, my generation isn't very swift. We can't read, we can't write, we can't think critically, we're not good at science and we don't have morals. We are simply a mindless mob being led by the likes of the Kardashian brood, "Teen Mom", and very Angry Birds. So please, just get off our back and let us have our own version of Kent State, ok? (**It's people under 25 saying, 'Who got fired at Kent State?'"**)
LAST WEEK: 3-3
SEASON: 57-37
NATIONAL GAMES
#10 Virginia Tech (-1) at #20 Georgia Tech - Thursday 8:00 EST - ESPN
Both teams are coming off a bye into a game which the winner has gone on to play in every ACC title game since 2005. I thought the wheels of Georgia Tech's season were going to come unhinged after Miami destroyed them, but Paul Johnson got his ducks in order two weeks ago by routing Clemson. This game will feature strength vs. strength: Georgia Tech's 2nd ranked rushing attack against the 5th ranked rushing defense of Virginia Tech. When "an unstoppable force" meets an "unmovable object," I am a firm believer in the unmovable object. (It's why I only throw rock in Paper-Rock-Scissors.) As long as Logan Thomas doesn't throw more than one dumb interception, I think Virginia Tech wins a close one.
Florida at #15 South Carolina (-3.5) - 12:00 EST - CBS
John Brantley is back! Connor Shaw is back! No Marcus Lattimore! It's the S-E-C on C-B-S, baby; buckle up!!!!!! You know, I was reading some troll's article the other day about how "Boise State is better than LSU." (Of course, it was a victory for the troll because he got me to click his link.) Anyway, the #1 reason Boise State is better than LSU, according to this troll, was "Kellen Moore is better than any SEC quarterback." Georgia's Aaron Murray may have something to say about that, but Kellen Moore would definitely be the best quarterback in this game. (The most sober student from either school would be second.) Some how, Steve Spurrier has his team contending for the right to get slaughtered by LSU in the SEC title game. I think the ol' Ball Coach gets his team a much needed victory this weekend, which will drive Florida to 5-5. I would like to live in a world where the Florida Gators are .500 in November. I really would.
Miami (+9) at Florida State - 3:30 EST - ABC (Regional)
Yeeeesh, how a little bit of perspective can change your perception on some things, ya? I miss the days when self-righteous sports writers were getting upset over free shoes and some jet-skis! Anyway, these are two teams with similar records but different feelings on the matter. At 5-4, Al Golden has done a solid job at keeping his troops around him during a turbulent season. Florida State, placed upon a hill of preseason expectations, were swiftly relegated to the depths of the unranked. Regardless, I really like Al Golden. Penn State fans will too next year -- once they settle down over the fact Urban Meyer chose to come coach Ohio State. (And let's wait until Urban Meyer gets a blank check shoved across the table to him next year before we all write off Urban coaching in 2012. It's easy to say "No thanks" in November than it is to turn down a blank check.) If Miami can bring the same team which hung tough in Blacksburg a few weeks back, I really like their chances here. Nine points just seems a little ridiculous in a rivalry game to me.
#24 Auburn at #12 Georgia (-13) - 3:30 EST - CBS
I'd get mad about the fact there is no way in hell there are only 23 teams in America better than Auburn, but then I remember they play in the SEC, so they're naturally ranked 15 spots too high. I also have to give Mark Richt his due; I figured his obituary would be written by this time in the season, but he's got the Bulldogs on a roll. Sophomore quarterback Aaron Murrary throwing completions at a 60% clip with a 23 TD/8 INT ratio. Auburn, on the other hand, still hasn't found a replacement for Cam Newton. Literally--they haven't found a replacement. They don't even have a quarterback. (Or that's what you'd think, watching these bums play.) Auburn can only run. *looks up Georgia's rush defense, sees they're 7th best in the country* Yeah, I think Georgia will be able to beat this team by two touchdowns.
#6 Oregon (+3.5) at #3 Stanford - 8:00 EST - ABC
After last week's banger in Tuscaloosa, it's time for the Pac-10's remix of "The Game of the Century". This game also features its share of Heisman contenders: Oregon offering LaMichael James to counter the star power of Stanford's Andrew Luck. Stanford should kill it. Their defense is vastly superior to Oregon's, Andrew Luck is going against the nation's 71st best past defense and the Cardinal is home. So why am I taking Oregon and the points? Because after all that, this spread is way too small. Remember how two weeks ago, everybody was like, "OMG STANFORD -7 AGAINST USC, BET YOUR RENT MONEY ON IT!!!!!" and they almost f'd around and didn't cover? Well, there's a reason why Vegas is the ones with multi-million dollar buildings to their names and we're the ones who are in dimly lit mud hovels. (At least, that's where I'm coming at you live over the internet from.) Vegas makes their move on Stanford this weekend, which they've been dying to make for quite sometime now. Trust me: they know something.
WARREN G. HARDING'S $10,000 PRESIDENTIAL power PARLAY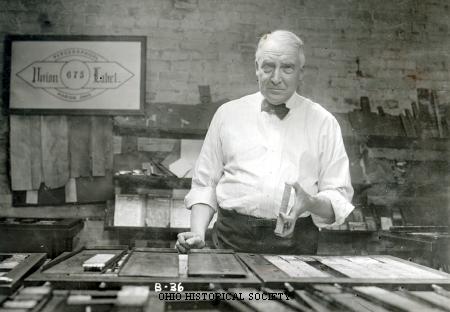 The 29th (and greatest) U.S. President, Warren G. Harding, was a renowned gambler, golfer, and lover of life. As such, his words are brought to you here through the medieval art of necromancy. Seeing as President Harding ushered us into economic success unheard of in human history (before being tragically assassinated by his jealous wife--which tanked the economy), his words here might as well come to your doorstep in the form of etched stone tablets. (All views and opinions presented here should be considered only those of Warren G. Harding himself, obvii).
LAST WEEK: +$86,582.64 [Vanderbilt (+14); Wisconsin (-26); LSU (Money Line)]
THE SEASON'S HONEY POT: +$227,739.66
Last week, Ol' Bill Cosby left me to wallow in the pits of Mt. Olympus with half a kilo of cocaine and two ethnic prostitutes as I awaited the presence of my father, the Almighty Zeus. I know this is a scenario which would excite most (all) men, but I am a man of insatiable tastes. Do you know what somebody like me calls half a kilo of cocaine and two ethnic prostitutes? I don't call it anything, because it's not a memorable enough occasion to warrant remembrance. I've been to Baptist children's birthday parties with more party supplies than the crumbs Bill Cosby and my father left me.

Besides, there are only so many ways to bed a whore and smuggle cocaine past your blood-brain barrier. And what the hell was I supposed to do with the 'tutes once I ran out of cocaine? How does one drive a car without gasoline, hmmm? NOT EVEN JESUS COULD DO THAT.

Well, last Saturday afternoon, I ran out of cocaine. I don't know if any of you have ever came down off a 3-day cocaine high in which you subsisted on nothing but a single English muffin, but it's not a ride which you'll ever see at an amusement park. I wasn't even worried about the week's $10,000 Presidential Power Parlay, because I knew it was already locked down. However, when the LSU-Alabama promo opened up, I heard Les Miles say, "We're going to go play four quarters of dominating football! Why? Because we came here to do so!"

Then it hit me. I didn't come here to piddle around with two slatterns and a mouse's share of cocaine. I endured a 72-Hour Hallucination Hustle through the perilous Emerald Jungle in order to take what was mine: The Galactic Throne. Suddenly enraged, I immediately slipped into some informal wear (basic tuxedo, plaited shirt, pearl studs) and ventured up to my father's throne room, where he was watching the LSU-Alabama game with his pathetic entourage of yesmen.

Outside the dragon crested stone doors, I found Bill Cosby standing guard, smoking his eternal Cuban cigar, with a golden AK-47 slung over his shoulder.

"What is the meaning of this madness, Warr--"

He didn't finish his sentence because I sent a titanic right cross into his jowls. He fell into a peaceful slumber before he even hit the ground; his Cuban rolled out of his hand and into the middle of the rotunda. I lifted his his flaccid arms over his head and removed his golden AK-47. I checked the chamber, it was fully loaded -- although the safety was on.

"Always were a puss, Cosby," I muttered as I leaned up against the stone doors of my father's throne room. I could hear him in there. I could hear all of them. Zeus, George Washington, Ja Rule, and Princess Peach. Were they plotting to kill me, as they had conspired to do with my wife during my rein as 29th President of the United States of America? I wasn't fixin' on finding out the answer to that.

Because we came here to do so! I took a deep breath, rocked back, and put my shoulder into the stone doors. A C-4 like explosion went off, sending chunks of rock spraying into the throne room. I burst through the rubble and haze with the golden AK-47 scoping for head shots.

I saw George Washington staggering back, still dazed from the blast. "Die, you overrated slave trading piece of shit." I put two in his skull, his pink blood adding a new coat of paint to the tapestries. In my peripheral, I spied the treacherous vixen known as "Princess Peach" running for cover. I pierced her torso with three well-placed shots. Ja Rule -- of course -- put his hands up and tried to surrender.

"I will show you the mercy you showed the American public over the course of your music career," I said smoothly. Ja Rule looked relieved, until I put a hallow-point bullet into his intestines. His face twisted into disbelief as he fell to the ground. I knew the loss of blood would see justice through to the end.

As Ja Rule crumbled to the ground, I spun a 180 and faced the throne -- just as Drew Alleman's kick sealed the win in overtime for LSU. My father hadn't moved. He sat there, shaking with fury.

"I knew I should have killed you when I had the chance" the old man snarled.

Before I could slay him with my wit, he jerked back in attempt to throw a lightning bolt -- as if there is any creature in any galaxy as fast as I am with an AK-47 in my hands. I felled him with a single shot to the forehead. He slumped back in his chair, blood flowing down into his white beard and lightning still coursing around his forearm, but dead nonetheless.

As I stood there, smoke settling all around me and listening to Ja Rule thankfully draw his last breaths.... Bill Cosby staggered back in.

"What have you done, Warren? WHAT HAVE YOU---"

I raised my AK-47 in his direction. He fell silent.

"I did what is done. To return to normalcy, this is the price that had to be paid," I said.

Cosby scanned the room, still incredulous. Once his eyes came back to me, he smiled. "Shiiiiiiit, bro... " His voice trailed off as he looked at all the corpses strewn about the room, "I'm just tryn'a party."

I lowered my rifle and we both shared in a fit of back-slapping laughter. After that subsided, Cosby turned to me, "So what now?"

I hadn't thought of that. The Supreme Ruler of all galaxies was dead. I, the blood of his blood and flesh of his flesh, stood next in line... which meant I had just taken the Crown of the Universe. Cosby realized it as soon as I did. He dropped to his knee, swearing his fealty immediately: "I give my life's service to you, Eternal King Warren G. Harding."

I slung my AK-47 over my shoulder. "Rise, rise, Bill. I have no time for such shenanigans. You have much work to do."

"What would you have of me, sir?"

"Look, I'm going to need all the women, cocaine, liquor and rap music you can put your hands on."

"For personal use, I assume, sir?"

"No, Cosby, I'm planning on throwing the party of the century after I am rightfully crowned. A banger to end all bangers. A coronation party which will live throughout the echoes of humanity."

"And so it is done, sir." Cosby walked out of the throne room.

So here I sit, my friends, The Abyssal Cocaine Crown of the Eternal Galaxies perched on top of my head. Those that kneel before my throne next week shall be spared. Those that choose not to respect what I have earned, well... they will be buried in a puddle of their own blood.

Do these recent devlopments mean I'm too big to tend to my humble flock of internet commentors? Lulz. THE MONEY TRAIN JUST DOUBLED ITS SPEED.

Now, investment in this week's $10,000 Presidential Power Parlay will yield a profit of $60,000 according to my Secretary of Collegiate Football Wagering, W.A. Titsworth. It goes a little something like this: Georgia (-13), Ohio State (-7), Arkansas (-14).  I've never taken candy from a baby, but I assume it feels a lot like what I'm doing to Vegas this weekend.

Now, if y'all will be kind enough to excuse me, I must figure out where I'm going to put all these kegs of hydrocodeine-laced Hennessy. I think I'm going to put it between the aquarium-stripper stage and the orgy grotto. (These are the moral quandaries which weigh heavily on my head, my friends. Remember though: I carry these burdens so my flock doesn't have to.)

ALL GLORY TO THE CI✝Y OF KINGS.
b1g games
#19 Nebraska at #12 Penn State (+4) - 12:00 EST - ESPN
*looks at contents of this article... looks at contents of the saga going on at Penn State right now... calls lawyer... types "Ain't no way Penn State is losing this weekend!!!!!!!!111111" and backs away from his keyboard*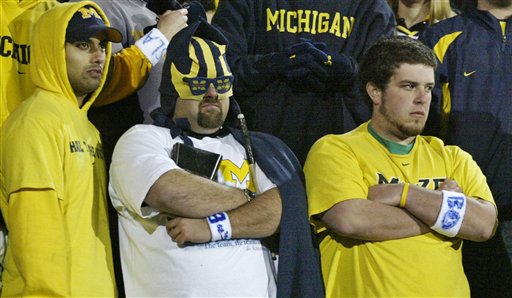 #13 Michigan State at Iowa (+3) - 12:00 - ESPN2
I think this season is summed up by the fact Michigan State is still considered the 13th best team in the country this year. Sure, Iowa managed to lose to Minnesota this year, but Michigan State has been certifiably dreadful on the road. (And hell, they almost got caught slipping last week against the Gophers as well). I don't like Michigan State because they seem to be a bunch of punks. I watched a little bit of MSU's game against Minnesota, and it just seemed like Nebraska had stolen some of their confidence a week before. A wise man once told me, "The only difference between a bully and the bullied is confidence." I think Iowa has more confidence going into this game, so I'm going with Iowa.
#22 Michigan (-1) at Illinois - 3:30 EST - ABC (Regional)
My new favorite thing on Twitter is talking smack to Michigan fans. I don't know why, but they're just a fun people to degrade. The funny thing about this year is they truly believed they were reputable again. Yet, here we are in the second week of November, and Michigan is already 0-1 in the month. GIVE ME YOUR WOLVERINE TEARS, YOU MICHIGAN LOSERS. The only reason I'm picking Michigan this weekend is in hopes their spirits aren't completely broken in two weeks when Ohio heads north to for its bi-annual sacking of Ann Arbor. It's really no fun taunting nerds on the streets while their only retort is something along the lines of, "WELL AT LEAST WE LEARN THINGS HERE AT MICHIGAN." I can't speak for everyone, but I happen to enjoy a bit of defiance from my enemies before I crush them. TWO WEEKS, MICHIGAN, UNTIL GOD'S WORK IS DONE AND YOUR CITY BURNS. IT WILL BE A PYRE WHICH WILL LIGHT THE NIGHT SKIES FOR THE NEXT THREE THOUSAND YEARS. By the way, in case you were wondering if the world was really going to end in a month, Ron Zook is now the second longest tenured coach in the Big Ten. Legends and Leaders!
#16 Wisconsin at Minnesota (+27) - 3:30 EST - Big Ten Network
There have been few things as dependable this season as Brett Bielema running up the score on inferior opponents. It's about time one of these peons stood up to Wisconsin and covered the freaking spread! *Jerry Kill walks into the saloon, spurs jangling* Minnesota, raise up! The Gophers, whose season I figured was in a dumpster behind some Midwestern Denny's, has been on a bit of a hot streak! They've covered two weeks in a row! (The first one of those being an outright win.) My affability to Jerry Kill has cost me a couple times this year, but I have a good feeling about this one: Minnesota at home in some sort of rivalry game. I think Wisconsin gets caught sleeping. They will probably win, but I don't think Minnesota will lay down for them like Purdue did after last week's 1st quarter. Let's do this, Gophers!!