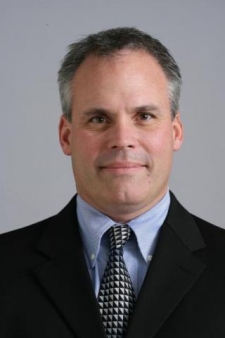 After a successful shutout start to begin the season that saw Joltin' Joe Bauserman and a group of young receivers make me and others look like pretty big idiots, at least temporarily, the annual state of Ohio non AQ football roadshow continues with the Toledo Rockets coming into town. Toledo poses a much bigger threat than the Zips did, and though it may be a stretch to call for an upset, I don't think anyone would be surprised to see a talented Rockets team be able to put some offensive pressure on a relatively young and inexperienced Ohio State team.
A loss to an in state opponent will happen eventually. In 2008 the Bobcats played the Buckeyes fairly close, even holding a lead into the 4th quarter, although much of that seemed due to OSU lethargy than any great effort on the part of Ohio U. In 2002 game that would essentially form the entire identity of Bearcat football fandom, OSU famously needed a last minute drive to stave off a pass happy Cincinnati team in Paul Brown Stadium.
So it's probably an inevitability at some point. There's more parity in college football than even before, and make no mistake, Toledo has talent, particularly on offense. And even though OSU looked impressive against pretty easily one of the five worst FBS teams in the country, the Buckeyes are more vulnerable now than they've been in the past 10 years. The question then becomes... is this it?
Nah. But maybe! I'll explain.
Opponent
Toledo comes into this game after completely dismantling the New Hampshire Wildcats 58-22, which was about as impressive as that could possibly sound. Boise State, the Wildcats are not (by the way, next weekend the Rockets get the Broncos at home. Fun times in Toledotown). Still, it was a game they were supposed to win and win big, and they did exactly that.
It's really no surprise that Toledo are favorites to win the MAC. Unlike Akron, Toledo returns pretty much every major starter on offense from last year, and their defense isn't half bad (insert Statler and Waldorf here). What really makes these guys dangerous is that unlike a lot of MAC teams, their ability to not be terrible isn't predicated on one or two really good players who support the rest of their team. They have a lot of guys who can ball, and use them liberally.
Tim Beckman is only in his 3rd year of being a head coach, anywhere, ever, but the guy clearly has some serious chops and if Toledo performs as well as some think they will, Beckman could see himself on quite a few hiring shortlists in the near future.
What makes Toledo Toledo is their offensive identity, and it starts at the quarterback position. The Rockets are currently platooning their two QBs, official starter Austin Dantin and backup Terrance Owens, but against OSU Austin Dantin will likely get the majority of the snaps. Toledo likes to pepper the field with short to medium passes, and Dantin is particularly effective at doing so. Both Dantin and Owens have a ton of options in doing so, too. Eric Page is the guy who gets a lot of attention in print, but last week Bernard Reedy blew up with 113 yards receiving and three touchdowns. Sure handed RB Adonis Thomas is also a big part of the passing game, so the point is, you can't strand one of these dudes on Howard (or Roby) Island and assume you've shut their passing game down.
The shifty Adonis could complicate matters. He is a terrific RB who would be starting at a large number of major FBS programs; last week he ran for 115 yards on just 9 carries, which was no fluke. In 2010 he was a thousand yard rusher who went for nearly 200 yards in Toledo's bowl game. Key will be the play of a good-by-MAC-standards offensive line; if they are able to hold their own against OSU's d-line, the game might take on a very different tone.
Defensively the Rockets aren't bad by any stretch, but generally unremarkable. This week they've lost one of their best defensive players in linebacker Dan Molls (he of 143 tackles last year), and as a team Toledo can be vulnerable against the run. They do have a legit NFL prospect in corner Desmond Marrow, who could wreck havoc if not properly accounted for on the field.
Buckeye Breakdown
This week Ohio State returns Travis Howard, Pittsburgh Brown, and Jordan Hall from their one game suspension, and of the three Howard will be most important to OSU's success. Fickell has said that each player will need to earn their spot back, but you have to feel that Howard was able to do that this week mostly by virtue of being the best CB on the team.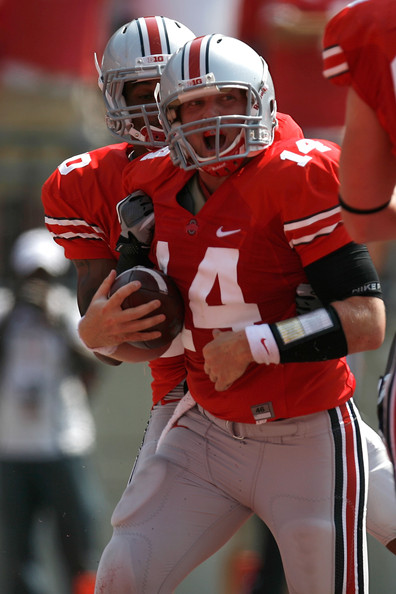 And really, this week is the week that we'll get a decent idea of what this secondary is made of. Roby and Dominic Clarke both played terrific games last week, but the safeties were generally unremarkable and occasionally out of position. Against an accurate QB throwing to talented WRs in an opportunistic offensive system, guys like Barnett, Moeller, and Johnson are going to need to step up their game somewhat.
With that said, I think this game will be decided with the defensive line. The goals of the d-line will be twofold; get to the QB without relying on a bevy of blitzes from Andrew Sweat and others, and contain Adonis Thomas. Last week five different OSU players had sacks, but only two of them came from the defensive line. This needs to change, although with that said, OSU was incredibly vanilla in what kind of packages they showed on the field. Aside from Sweat running around like a wild man, Heacock and Fickell seemed content with working within their base 4-3 and Nickel packages and not throwing a in a ton of exotic blitzes. Expect this week to be somewhat different.
Offensively last week Joe Bauserman showed us more, frankly, than we thought he was capable of. Not only did he hit on 75% of his passes, he looked decisive and confident while throwing them. Miller looked good too, but I have to think that despite being listed as co-starter, the true freshman will take a backseat until the game is no longer in doubt. The other pleasant surprise was the emergence of some of the young WRs like Verlon Reed, Devon Smith, and Evan Spencer, who should probably just try and catch all of his passes one handed from now on. Stoneburner looked amazing as well, but the QBs having a rapport with guys other than Stoney helps the passing game enormously.
Still, OSU is going to want to control the clock as much as possible against the Rockets, and they will be counting on Carlos Hyde to continue his strong showing against the Zips. Some of the workload will be lifted from him with Hall returning, but everything about Carlos screams "ball control" and he should be given every opportunity to hit the century mark for the first time in his career.
Prediction
Toledo likes to run a no-huddle offense and will likely use every trick that they have to keep the game up-tempo and the Buckeyes off balance; if they move the ball down the field for the first series or so, try to resist pressing the panic button for as long as possible. It's entirely possible that this game won't be decided until the second half, but I think that the combination of Toledo's lack of offensive line depth will hurt them much more than Ohio State's as a relentless OSU d-line and constant blitz packages begin to wear on their ability to conduct their offense effectively. OSU should be able to find a steady stream of points, whereas after some early success, Toledo will likely find them much more difficult to come by as the game goes on.
Last week Chris was King Cool Guy, coming closest to the actual score of 42-0 with his prediction of 41-6. This week the 11W writers seem to be somewhat split on how many points that Toledo will be able to put on the board, but there seems to be a general consensus that this is a 33-38 point Ohio State team. In any case, despite Toledo's recent semi-success against Big Ten teams, no one here thinks that an upset is in the cards. This year.
Ohio State 36, Toledo 13