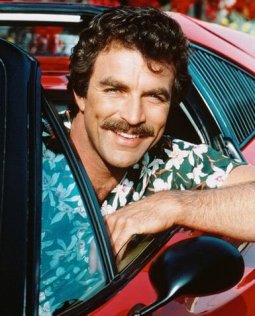 Up and at 'em, Buckeye fans. Thanks to one of the more boring All Star games in recent memory, I'm assuming you all crashed early and find yourselves well rested to take on what should be a dry hump day in the capital city.
As a Yankee and AL fan (excluding Boston, of course), the game was especially painful as the NL won back to back games for the first time since the mid 90's, securing home field advantage for the senior circuit in the World Series.
Adding salt to the wound, we now must suffer through a few days of virtually zero sports action (assumes you all work for a living during the day - Go USA!), instead hearing the talking heads drone on about the NBA and NFL lockouts and the Roger Clemens jury selection in between chunks of Bob Ley acting like he's passionate about soccer.
I guess it's time to get current on all the Deadliest Catch, Jerseylicious and Tosh.0's on the DVR.
But while you're at work, let's take a gander at what's happening in today's skull session...
More FTE, please. With the NCAA looking under the covers at schools like Ohio State, Oregon and West Virginia, among others, John Infante of the Bylaw Blog takes a look at the current size and job responsibilities of compliance departments at BCS programs and opines that changes implemented by programs forced to react to NCAA exploration could likely set the tone for others to follow.
As I'm sure most of you are aware, Ohio State is said to be considering a change that would move compliance to a central administration group that is already the largest compliance division on campus, charged with monitoring the university's research and medical practices. As Infante notes, some other BCS programs have compliance departments reporting to folks outside of the athletic department but the groups themselves are still considered part of the athletic department.
Meanwhile, Oregon is looking to hire an athletic department employee with "four years of law enforcement or investigative experience", obviously to act as an internal Magnum P.I. to primarily help police the football team. This is certainly an idea I can see many schools adopting and we even heard rumors of Tressel exploring such an option as far back as last December.
Infante goes on to discuss the potential implications of enacting such changes but there's no doubt the ripple effect of NCAA visits to schools like OSU, Oregon, WVU and North Carolina is causing even those not currently on the NCAA's radar to examine how they monitor athletic departments.
No reason to be scurred? Buckeye hater Brett McMurphy of CBSSports has an interesting piece on how schools found to have committed major infractions in the last 25 years have fared in the five seasons before and after being slapped by the NCAA. He excluded SMU since they lost two seasons in addition to excluding 13 schools charged with major infractions since 2007 because they are not yet five years removed from their troubles. 
With the exclusions out of the way, McMurphy notes:
Of the schools who committed the remaining violations, more than half (30) actually had a better winning percentage for the five-year period after the infractions were levied compared with the previous five seasons.
That's a pretty interesting stat and could be dangerous for schools such as Ohio State should the NCAA decide to ignore what we know as the facts and precedent in order to make a statement to appease the media and opposing fans who choose to unconditionally believe things that people like Dohrmann wrote even though they'd hold such allegations to a much higher standard if lobbed at their own program (which is fine, it's Fandom 101).
At the same time, the NCAA also has evidence as to what insanely intense penalties can do to a program. Beyond the death penalty rightfully administered to SMU, McMurphy writes that Oklahoma State won 75% of their games before running afoul with the NCAA in 1989 leading to four years probation, a three year postseason ban, a two year TV ban and scholarship cuts. The result? The Cowboys won 28% of their games in the five years after facing the music.
The articles touches many other programs and fallout from penalties. It's a good, long read but there's even a Spielman quote if you've got the time.
Leg Oden's bro has run-in with the po-po. I hate to share it because I think very highly of Greg and how he's handled his health issues but in case you missed it, his brother Anthony, an offensive tackle for Arkansas, has found himself in trouble with the law.
Already having been arrested for DWI back in July 2010, Oden was charged last Saturday with DWI, possession of a controlled substance, driving left of center, failing to yield to an emergency vehicle, no proof of ownership and driving on a suspended/revoked license.
Clearly, this doesn't bode wel for his chances of competing for a starting offensive tackle spot. Good luck, Anthony. And a word of advice, try emulating your bro.
Where do Bauserman & Braxton rank? Dave Dye, formerly of the Sparty beat for the Detroit News, takes a shot at ranking the QB's across the B1G.
The conference returns seven starters, not counting Russell Wilson's arrival in Madison. As expected, those seasoned names find themselves at the top of the list with Dan Persa, Denard Robinson, Kirk Cousins, Wilson, Taylor Martinez and Nathan Scheelhaase holding down slots 1-6.
For what is typically described as a vanilla, grind it out offensive conference, I like the number of QB's in Dye's top six that an also hurt you with their feet.
The combo of Bauserman/Braxton checks in at #7, ahead of our friend James VandenPick of Iowa, combo entries from Purdue, Penn State and Indiana and MarQuies Gray of Minnesota. Wow, there's some junk slotted appropriatel in the bottom third.
Who's your top three? Where will OSU rank at season's end?
The Allman Brothers approve. With most outlets busy projecting their top 25, the good doctor veers of the path to rank the 12 whipping posts in 2011.
Memphis tops the list, putting all their eggs in the Beat Austin Peay basket, in hopes of avoiding a winless season. UNLV ranks 2nd after taking six beatdowns of 30+ points last year and now having to replace the majority of the staring offense and defense of a season ago. I know, those guys obviously suck but how good can the guys backing them up be this year?
Nex Mexico is 3rd on the list but I'm not going to say anything disparging since we now post our last names and HC Mike Locksley has anger management issues on par with Mel Gibson.
Holding down the 4th spot is Ohio State's season opening opponent, the Akron Zips. Coming off a one win season thanks to a season ending victory against powerhouse Buffalo, the Doc notes Akron is replacing 80% of the yardage on what was the MAC's least prolific offense.
Easy Mac. The hits just keep coming for WVU...The sad death of Austin Box was fueled by painkillers..."Birdseye map" of Columbus, 1872...Before & After beer...Inside the bowels of Amazon...The World's Most Interesting Man is just like us.