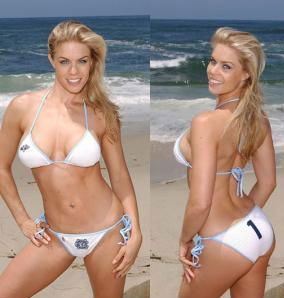 Good morning El-dub fans and welcome to your mid-week pick me up here at the Wednesday Skull Session. It's one of those weeks for me where I keep thinking it's one day ahead of when it really is (I thought yesterday was Wednesday, etc.). I'm pretty sure the reason for that is that it has generally been a slow week in sports, I guess something we shouldn't take for granted as Buckeye fans in this day and age.
Oh wait, did I say slow week? Well it was a slow week until news broke late last night that OSU commit Kyle Kalis gave Luke Fickell the word that he was de-committing from his verbal commitment. Kalis was the Buckeyes' highest ranked recruit and filled a position of great need in offensive tackle. To make things worse, he is visiting Michigan this weekend and it seems that Brady Hoke may be well on his way to stealing another player from the Buckeye grasp (Tom Stroebel being number one). 
And that's not all folks. It appears another top OSU recruit is halfway out the door, but this one isn't as shocking. The Twitter world was a frenzy last night with word that RB Brionte Dunn of Canton Glen Oak will also back off his verbal pledge down the road. This one isn't happening right this second, but there have been rumors for a long time now that Dunn will likely go elsewhere if there is a bowl ban, which it appears may indeed happen. With Warren Ball already on board and a stacked backfield already in the fold, the loss of Dunn wouldn't normally be so bad, but the fact that it comes at a time like this hurts that much worse. Oh yeah, and once again Michigan appears to be at the top of the pecking order in this one if he decides not to become a Buckeye.
Anyway, I should probably stop talking because if I type this introduction any longer, chances are another recruit will drop and my computer might fry from the amount of anger that will flow out of these fingers. With that being said, it's time to get over the hump with your Wednesday Skull Session.
Better late than never. Many of us over the last few months have tried to make sense of this Ohio State mess. Most of us, short of Ramzy, have not been able to fully grasp the entirety of the situation or can't seem to get our exact thoughts and feelings on paper. That's not true of everyone apparently, as Dan Wismar of the Cleveland Fan turned around this gem covering the entirety of the current pickle OSU finds itself in and what penalties the school faces. I suggest if you have the time you give it a read, as it echos the sentiments that many of us have discussed on this bog over the last few weeks. Tip of the cap to Dan for this one.
Price is right for Pitt. Ejuan Price walked out the Buckeye door before he even officially walked in, and less than a week after he was released from his NLOI, Price has confirmed that his hometown Pitt will be the college of his choice. This was the anticipated destination for the four star linebacker prospect and I think the situation is a good one as Price will vie for playing time sooner with the Panthers and new head coach, Todd Graham. With a stacked linebacking corps not only on the OSU team, but within his own recruiting class, this is a move we may have seen down the road anyway. Best of luck to Ejuan in his career.
Pryor and Gruden go to work. We mentioned it in a Buckshot the other day, but Jon Gruden's "Quarterback Camp" with TP will air on ESPN next Thursday, June 30, at 9PM. The WWL decided they couldn't wait until next week though, and released this short clip from an interview between the head of the FCA and the former Buckeye quarterback:
Gruden definitely asked all the right questions, and it's nice to hear Pryor apologize again, but I almost wish he was even more upfront with his responses. Drew Rosenhaus will never allow him to spill all his feelings out and I can't remember the last time an athlete was completely upfront, but there's just something about TP that doesn't seem completely sincere and I think coming out and saying more would go a long way. What do you all think?
Buckeye state reunion for TP? Speaking of Terrelle, the supplemental draft is still a month away, but that has not kept the buzz away of his possible destinations. Apparently one of the teams interested in taking TP in the draft is the Cleveland Browns according to both the Plain Dealer and Dayton Daily News.
It seems Jon Gruden has spoke highly of Pryor to good friend Mike Holmgren and with Jake Delhomme and Colt McCoy not the sexiest of choices in the quarterback litter, Pryor could definitely be seen as an enticing option to add some life outside of Peyton Hillis to the Browns' offense. The only question seems to be how he'd be received by Buckeye/Browns fans and I think the result would be a mix of cheers and boos.
Buckeye Brownie, it seems you're the perfect candidate for this one. How would TP be received in Cleveland Browns stadium?
Chapel Hill is burning. If you were extremely busy or living under a rock yesterday, you may have missed that UNC was tagged with a Notice of Allegations by the NCAA. You can read the full document here if you'd like, but in case you're lazy like me, the short version is that the school is being accused of academic fraud, giving student athletes preferential treatment including knowledge of impermissible benefits, unethical conduct, and failure by the institution to adequately monitor an individual triggering NCAA agent legislation, the social media activity of the team in 2010, and possible extra benefits to a student athlete triggered by agent legislation.
In addition, former assistant John Blake is being charged with providing false and misleading information to the NCAA, failure to cooperate with an NCAA investigation, marketing athletic abilities of athletes to an agent, and receiving outside income that he did not report to the university. On top of that, alumna Jennifer Wiley is being charged with refusing to provide information to the NCAA and providing multiple extra benefits to student athletes.
Um, yeah, you read that correctly, and what UNC is being charged with is A LOT worse than what the Buckeyes are being charged with. As Ramzy pointed out on Twitter, what OSU did appears a lot worse thanks to the media feast that was held in Columbus following Tatgate, but in terms of penalties, the Tar Heels are likely to get it a lot worse. If you're a Carolina fan, Stewart Mandel does have a positive for you, in that your coach may survive this thanks to the fact that he didn't get or keep any records of emails concerning these allegations. 
The Ultimate Insult for Greg Oden. To wrap things up, if you didn't catch this TMZ camera man mistake our friend Leg Oden for LeBron, take a look here for a good laugh: