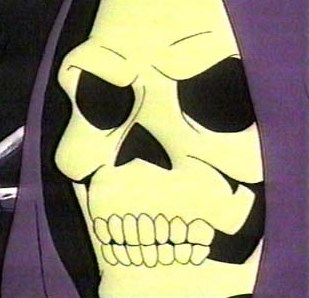 Good morning everyone, and welcome to your Friday Skull Session! I can't claim to be much of a hockey fan, I couldn't help feeling a tinge of pride when I heard the Bruins knocked out Vancouver in the Stanley Cup finals on Wednesday. Just another bunch of American misfits scraping together... what the hell? If you can't beat 'em, join 'em, eh? 
Anyway, even though the Canadians still won the Stanley Cup, via Boston, Vancouver still decided it was a good time to riot. And while "Canada" and "riot" aren't exactly two words you'd expect to see together, the fiasco still had that old Canuck charm.
Anyway, enough of our northern neighbors. 
We do have an opening on the defensive staff. . . Mike Vrabel denied his candidacy for a spot on the defensive staff, despite no one thinking he was a candidate anyway.
Don't get me wrong, I love me some Vrabel, and the man would undoubtedly make a great coach some day. He's practictically an on-field coach already, and a transition to the sideline would be a great move for everyone involved. 
Yet enthusiasm and talent aren't enough to get a spot in the big leagues. Hopefully, Vrabel will snag a coordinator position somewhere in the MAC where he can cut his teeth before getting the linebackers spot at Ohio State in 2016.
Paging Hall and Oates. Gene Smith, in an attempt to catch the next corrupt student-athlete Dick Tracy style, is consdering hiring private investigators to keep tabs on the players. I can already picture Athletic Director Gene Smith sauntering into the office of a PI, wearing the slinky black dress of a femme fatale, seducing the hard-nosed ex-cop with his quick wit and stunning figure. And now, I need to bleach my brain. 
He's still a jackass. JayPa, notable coach of less than notable quarterbacks, steps up to defend Terrelle Pryor on the pages of the Penn State newspaper. 
The cruelest lesson for all of the young men out there is how quickly it all turns on you. The members of the media and public who threw you bouquets your whole life are the same ones slinging rocks at you as soon as things go badly. The people who placed you atop the pedestal have become the ones trying to knock you off.
I'm more than willing to give Pryor leeway in his generally childish conduct off the field during his career. With all the pressure on College athletes, we sometimes forget that they're still practically kids. But even so, I think it's a little much to blame the media and the fans for Pryor's self-destruction. There's immature, and then there's arrogant and narcissistic. 
Michigan has a basketball team? The Big Ten has released the single play schedules for the 2011-2012 Conference Basketball season, and Sporting News thinks Michigan is poised to make a run.
No doubt a team's schedule has a lot to do with their performance over the season, but can you honestly say that one away game against Wisconsin is enough to derail the Buckeyes' season? The Badgers may play eye-bleedingly boring basketball, but no matter how much more difficult Ohio State's schedule is, we still have Jared Sullinger and Michigan is still Michigan. We don't need to concern ourselves with the #2 team in their state.
There could be worse Plan B's. We already discussed the likely heirs to the Ohio State throne two weeks ago, and any guess is heavily dependent on the NCAA's final verdict, but Dennis Dodd of CBS Sports throws his hat into the ring for Luke Fickell. 
This is more reasoned analysis than prediction: He'll get the job because Ohio State needs stability. He'll get it because he's not likely to run the program into the ground. The support system surrounding him is still excellent.

Fickell will get it because he is willing to become the next Ron Zook, the Florida version who followed Steve Spurrier. He'll get it because the other guys won't want it. They are accomplished coaches who want to win, not fix.
Perhaps. 
If Dodd turns out to be right, however, I'm still confident in Fickell's abilities as a coach, and I don't see him being anything worse than another Earle Bruce.