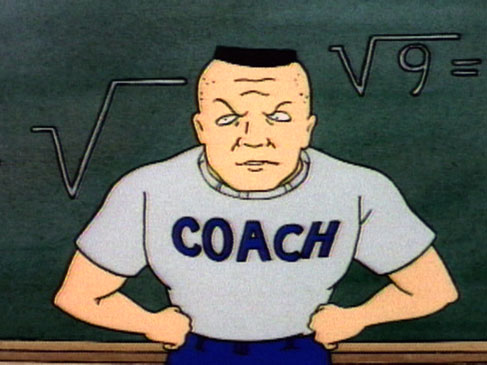 Good saturday morning to all you Memorial weekend enjoyin' fans of the scarlet and gray and welcome to the latest installment of skull session. Today's version comes complete with a conflicted tone as another week of the media and a former player (for cripes sake) taking shots at the football program while the baseball team's season came to a close yesterday has me temporarily apathetic. Worse yet, the ramp up in chatter here and elsewhere about more bad news on the horizon clarifies there'll be no relief until penalties are levied and we can finally start the process of recovery. 
Kind of ironic how we all typically do nothing but complain how boring the football offseason is only to have it ratcheted up this year in the form of daily doses of negativity coming at us from all angles to the delight of 99% of the college football universe. Oh how I long for the dog days of the offseason where the juiciest nugget in our Contact box is about how some dude saw John Simon sprinting down Olentangy River Rd. at 25mph eating boulders and looking twice as svelte as last year or that Bollman was seen at Sportmart ordering a blocking sled. 
I can't even truly enjoy USC being faced with gripping the reaility that is their upheld punishment because I'm too busy taking up cutting biting my nails wondering how things will turn out for the beloved home team. Clearly, it's much easier to deal with hard times on the field because at least there the team has a chance to counter punch. In this situation, we just have to sit back and watch OSU take it up the tailpipe while it feels like the days just keep getting longer. 
Okay. I think whining like a boss was a bit therapeutic so let's see what else is shakin'...
Drop And Give Me 2,744 Crunches. See what I did there? Rest easy Buckeye fans, legendary former Michigan strength coach Mike Barwis landed on his feet with the new 8,000 square foot BarwisMethods Training Center set to open June 1st in Plymouth, Michigan. The center will focus on training pro and high school athletes in the way only Barwis can. That said, the center will also provide a "nightly coed bootcamp and a mother-toddler working during the morning." Joining Barwis in the venture is Rimington Award winner and former Mountaineer player Dan Mozes. 
Reluctantly, I give half-hearted props to Barwis for sticking around the program after RichRod was shown the door, continuing to work with the players with Dave Brandon's blessing and also for his "Athletic Angels" charity for underpriviliged kids citing in the article. 
Gene's Got The Tab Tonight. No doubt the recently announced NCAA Acadamic Progress Rate data was a ray of sunshine trying to poke through Hurricane Hate hovering over Columbus as all Buckeye squads finished above the minimum 925 score with 15 teams scoring a perfect 1,000 for the 2009-10 school year. That's not only good news for our general psyche, it's also welcome news for Gene Smith. 
As the orchestrator of Rumblin's tells us, Smith qualified for a hefty incentive payday as a result of the cumulative 980 score. His contract has a $100k cap on academic incentives and it's not known what other amounts he may have earned prior to publication of the updated APR's but Hunter writes the total payout for a 980+ score is $61,546. Not bad. Bartender, keep the 312's coming until it appears I'm no longer in the throes of anxious anguish. 
The Biggie House And Less Ugly Uniforms? In a recent interview, Michigan AD Dave Brandon loosely detailed a plan to potentially increase capacity to 119-120k if there's enough demand for season tickets to make expansion reality. That's a whole lotta car keys shakers. During the same Q&A session, Brandon also broke our hearts by commenting on the recent surfacing of a pic that was supposedly to be of the throwbacks Michigan will wear against Notre Dame this September:
"No," Brandon said with a laugh. "That was some sort of pirated picture. I don't know where that came from, but that's not what the players will be wearing. … We're going to take elements from a couple of different eras to create a jersey that we think will be exciting and our players will enjoy wearing."
Dammit. Once again, a throwback, regardless of team, disappoints me. 
Ray Reversal. Feeling intense heat in response to his interview with The Lantern, Ray Small attempted to clear the air last night via an interview with NBC4's Jerrod Smalley. Something tells me the public won't buy what he's selling which sounds like a change of pace for Ray Ray in one sense: 
Mixtape. BCS officials will meet "sooner, rather than later" to decide if USC should be stripped of their '04 title...With the SEC's upcoming spring meetings expected to include discussion on oversigning, the rhetoric amongst coaches is heating up...In another form of "kickoff" it's Tweezer...Headline fun..."He seems legit".