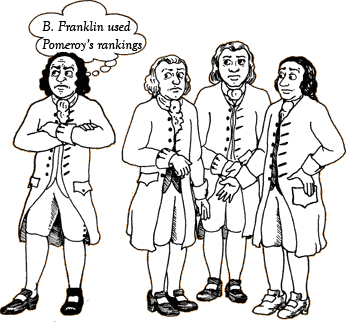 Namaste. Good morning my Eleven Dubanese brethren. Did you sleep like a team Louisville head coach Rick Pitino called "the best in the country"? I know I sure did. Let's take a moment to remember all those innocent victims of the U.N. and intentional community approved air strike on the George Mason baskets in Quicken Loans Sunday afternoon. While I found head coach Jim Larranaga's own "dream" speech the best possible kind of cheesy, the emotional wounds inflicted upon he and the rest of the GMU community may have erred on the side of excessive force. We sincerely apologize.
That being said: WOOOOOOOOOOOOOOOOOOOOOOOOOOO. Not since the regular season capping victory of Wisconsin have we tasted something quite so thoroughly fulfilling. In fact, dare I say the very style points in play measure up to some of the more definitive Buckeye whippings administered in recent memory. Survive and advance or pillage and dehumanize and proceed, you know, whichever comes first.
So what looms next for David Threeighty (not quite the same ring to it, huh?) and co.? John Calipari's SEC Champion 4th seeded Kentucky Wildcats, that's who. Potentially the most "talented" (we're talking NBA upside sense) the Buckeyes will have seen all season, the obvious question quickly becomes which UK team will show up. Whenever a team interjects a trio of raw but unbelievably high ceiling possessing freshmen into the starting lineup, the reward can be Ohio State 2006-07, or it can (far more commonly) be something far more wildly unpredictable. The Bucks will represent the headliners on the evening, with an approximate 9:45 tip on the mothership of CBS/TNT's March Madness quartet, CBS. The game will be called by reliable, friendly (albeit vanilla) Jim Nantz and Buckeye hoops legend Clark Kellogg (just fresh off his always encouraged Wolverine killing metaphorical refence this Sunday afternoon). Perhaps I'm being a bit pollyannaish, but at least in my mind, this represents Ohio State's most daunting task until the possibility of running into Duke in Houston.
Tip of the hat to Current Eleven Warriors Bracket Challenge front runner D. Fultz and his bracket '#GoBucks!' Truly a hash tag for winners. Mr. Fultz registered 11 of 16 correct Sweet 16 teams and has 490 points to his name, but may have his work cut out for him having lost Pitt (join the club) and Notre Dame from his ultimate Final Four. He also likes Duke over the Bucks in Houston, so chide him appropriately (we kid bud; kind of). In the impressive to everyone-but-demanding-Tiger-Mothers second place, we've got Andrew Skurtz, he of 480 points and also 11 of 16 Sweet 16 sides. Andrew may also see his ultimate total impacted by having been overly reliant on the Fighting Irish. Looming ominously in third is the one, the only Corey Lamb. Mr. Lamb sits tied for third with 470 points but has the largest possible score remaining with other 1240 possible points remaining on the table for him. Corey's potential projected Final Four of Ohio State, Duke, Kansas, and Florida is still very much in play. As a reward (besides the potential swag) for his foresight, I encourage you to go follow Corey on twitter to learn what makes him so savvy at projecting basketball tournaments. You'll be better for it.
Bruce Webber: still doing less with more than you are. Okay, okay, so maybe that's a bit harsh, but Bruce Weber and co., fresh on the heels of an "upset" over UNLV to spring them into this third round matchup with former coach Bill Self and KU, needed something, ANYTHING to breathe life back into what had been a dramatically up and down season for the Fighting Illini. Much like Michigan before them, the improbable 8/9 B1G side looked game, but unlike the Wolverines, wilted down the stretch before ultimately falling prey to the Jayhawks, 73-59. Demetri McCamey ended his career pretty much exactly the way his final year went: wildly unpredictable, flashes of brilliances mixed with stetches of frustrating play, capped with disappointment. Here's wishing The Villain's former high school running mate the best wherever he has the privilege of playing basketball next.
V-C-U Later. Not to pour salt in the wound or anything, but yeah, poor Robbie Hummel has to feel the weight of an entire city on his shoulders right about now. The very same Purdue that took theirs from Michigan State in the B1G tourney and from lowly Iowa few weeks prior reared their ugly heads at the absolute most inopportune time en route to a rough, disappointing 94-76 shellacking at the hands of the Colonial Athletic Association's post-season tourney runner ups (and regular season 4 seed!). The Rams put the hurting on a BCS conference school for the second straight contest giving them an NCAA best 3 post season wins to their name on the effort. Dear God, it's me Luke. Please keep Shaka Smart out of the Big Ten. Thanks.
Famous Brand Manager Michael Jordan Chastises Nineteen Year Olds. Well, that's what I call this goofy video of MJ telling potential Ohio State future opponent North Carolina to not wear Kobe's on the court:
Per sneaker heads more up on this stuff than yours truly, the shoes he asks the players if they received are actually ultra generic ones that basically any run of the mill Nike basketball contract garnering school would wear. Step your swag game up, your Airness.
Gallimaufry. That Rebecca Black sure can't wait for Ohio State's forthcoming clash with Kentucky (NSFW if you're worried your coworkers may judge your brVtal taste in tunes; TFJ Spencer Hall). Stop hitting yourself, Pat 4D. KU's path to the dance has had its degree of difficulty lowered to 'Varsity'. Duke Nukem knows how to treat a lady (NSFW via language).