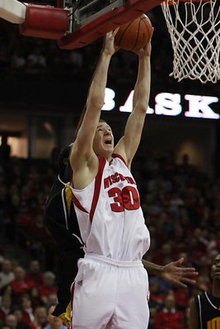 Ohio State takes its undefeated record and #1 ranking to Madison, WI today for what should be the toughest test of the season thus far. OSU coach Thad Matta is 0-7 on the road against Wisconsin since taking over the team but a win in this game would erase all of the previous frustration. Not only would it preserve the ranking and record, but it would solidify the team's reputation and also gain a small measure of revenge for the football team's lone loss of the 2010 season. 
For Wisconsin, a win would instantly vault the team into the national conversation and possibly boost them into the top 10 in the rankings. It would also erase some of the bad taste from the big-time scare they received in their lackluster road win against Iowa on Wednesday night. Coach Bo Ryan is undoubtedly hoping that seeing The Grateful Red behind the basket will inspire his team to shoot better than the 35.3 percent that they managed against the Hawkeyes.
Ohio State leads the all-time series with Wisconsin 81-64 but the Badgers lead in Madison 42-27. OSU has played Wisconsin 4 times when ranked #1 in the nation, winning 3 of them. The last time was a 66-49 win in the Big Ten Tournament by the "Thad Five" national runner-up team of 2006-2007. The other three games all occurred during the Lucas-Havlicek era of 1961-1962. OSU is 19-9 in all games against the Badgers as a ranked team, and 4-1 when the two teams are both ranked. Overall, Ohio State is 51-1 all-time when ranked #1 in the AP poll, including 38-1 against Big Ten opponents. 
| # | Name | PTS | REB | ASST | POS | # | Name | PTS | REB | ASST |
| --- | --- | --- | --- | --- | --- | --- | --- | --- | --- | --- |
| 44 | William Buford | 13.6 | 3.8 | 3.3 | G | 11 | Jordan Taylor | 17.7 | 4.4 | 4.7 |
| 33 | Jon Diebler | 11.2 | 2.3 | 2.5 | G | 21 | Josh Gasser | 5.3 | 3.8 | 2.5 |
| 23 | David Lighty | 12.5 | 3.9 | 3.4 | F | 24 | Tim Jarmusz | 4.2 | 2.1 | 1.2 |
| 0 | Jared Sullinger | 18.0 | 10.3 | 1.5 | F | 30 | Jon Leuer | 19.4 | 7.4 | 1.9 |
| 52 | Dallas Lauderdale | 4.7 | 3.8 | 0.2 | C | 52 | Keaton Nankivil | 9.6 | 4.7 | 0.7 |
Opponent
Much has been written about Wisconsin's offense and their sterling record at home, but it is their defense that opponents respect the most. The Badgers this season lead the Big Ten in scoring defense and are third in field goal percentage defense. Their rough style tends to frustrate teams into quick shots, and they do not allow a lot of offensive rebounds. Wisconsin is a fundamentally sound team and an unselfish one, reflected in the fact that they lead the B10 in free throw shooting while leading the nation in assist/turnover ratio. At the risk of trotting out a badly abused cliche, it is fair to say that the Badgers don't often beat themselves.
Forward Jon Leuer provides UW with an inside scoring presence, while also posing a threat from deep where he is hitting nearly 44% of his 3-pointers. Bulky forward/center Keaton Nankivil complements Leuer on the inside, while Jordan Taylor runs the team from the point guard position. Taylor has improved dramatically from last season, increasing his scoring average by 70% and also lowering his turnovers by over 50%. He is now one of the top guards in the nation, eclipsing the likes of former Big Ten MVP Kalin Lucas. The Badgers get most of their scoring from these three, in contrast to the balance we have come to expect from OSU. UW has many more role players and they all know their roles well. 
Wisconsin gets scrappy defense and some occasional scoring from starting SG Josh Gasser and 6'6" swingman Tim Jarmusz. They can go to 3-point specialist Brett Valentyn for some quick scoring off the bench, and they will often bring in reserve forward Mike Bruesewitz to bang down low and spend a few fouls on the opposing big man. But mostly they rely on Leuer, Taylor, and Nankivil to carry the team on offense and one of them will undoubtedly have the ball in his hands during crunch time. The swing offense run by Bo Ryan will challenge the OSU players to stay disciplined and defend well through long possessions. The Buckeyes will need to be patient on defense and box out well in order to prevent the ubiquitous offensive rebounds that Leuer and company thrive on.
Buckeye Breakdown:
The Buckeyes are coming off a bit of a break as they have not played since taking care of business against Minnesota on Sunday to earn their 12th straight conference road win. One OSU player that is probably happy to get the rest is Jon Diebler, who has played 40 minutes for the past three games and has seen his production decline in the process. Perhaps pressing a bit as he gets closer to breaking the Big Ten's all-time record for career 3-pointers, Diebler has scored only 22 points in those last three games, with a season-low 3 against Northwestern. However, he knows that his coach will stay with him through the slump until he gets his stroke back. As he mentioned to Columbus Dispatch writer Bob Baptist this week:
"I think what makes coach Matta such a great coach, and why he gets great players, is because he shows an extreme amount of confidence in you and he allows you to play the game. Everybody wonders why every year he's got one of the top recruiting classes. I think that's why."
While Ohio State's offensive numbers have suffered as a whole during the past few games, their shooting continues to sizzle as they are 3rd nationally in field goal percentage at 49.6 percent. On the down side, the free throw shooting has slipped considerably since the win at Illinois and OSU is now shooting only 68.5 percent for the season from the stripe. Jared Sullinger in particular has struggled over the last two games, making only 5/11 against Michigan and a dismal 2/8 against Minnesota. Look for Wisconsin to foul the freshman early and often trying to take advantage of the sudden cold slump. Illinois tried that strategy, and Sully burned them to the tune of 13/15 for the game. If he can get his stroke back at the line, it could be a long day for the Wisconsin defense.
Etc
Jared Sullinger was named to the 2010-11 Naismith midseason list of the top 30 men's basketball talent in the nation, announced Friday by the Atlanta Tipoff Club.
Jon Diebler's 47.7 percent shooting percentage from 3-point range is No. 3 nationally.
As Jason mentioned in the forum, OSU players will wear "3407" patches on its uniforms for the game in honor of the lives lost in the crash of Continental Flight 3407 on Feb. 12, 2009, and the efforts of the victims' family members to fight for stronger aviation safety regulations.