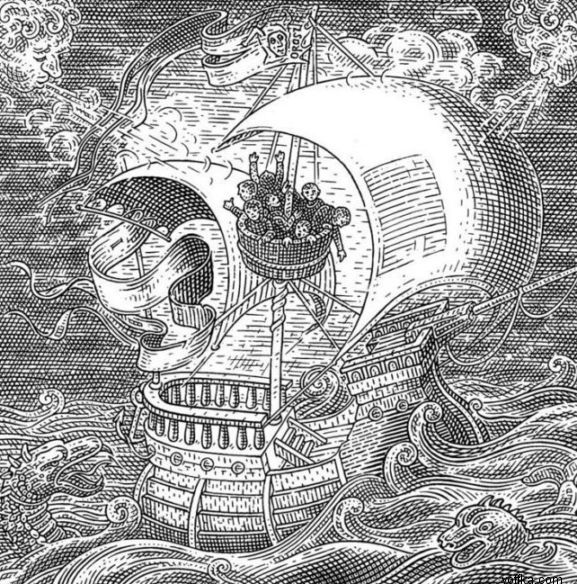 Happy Tuesday everyone, and welcome to your morning Skull Session. I hope that you all had a safe and profitable Martin Luther King Day, possibly my favorite of the quirky Amero-centric federal holidays. I'm a big history buff, and the Civil Rights movement of the 50s and 60s was definitely a watershed moment in America's past; and as far as it relates to the sports world, there are of course a number of incredibly significant black athletes who helped advance the cause of civil rights in the US. It might be a day late, but if you haven't heard about some of the lesser known athletes like Althea Gibson, John McLendon, or Larry Doby, bone up via the web and maybe check out some other black athlete pioneers while you're at it (Bill Willis shoutout).
Because frankly President's Day doesn't offer quite the same opportunity.
Curtis Grant Says He's Down To Florida And OSU BUT WHO CARES ABOUT THAT Yeah, yeah, yeah. Linebackers are great, we're the real Linebacker U, Marek, Spielman, Katzenmoyer, Hawk, Rolle, blah blah blah. We know the real update you've been wating for is about Georgia Long Snapper Bryce Haynes, who according to Adam Jardy (and various rumors on the internets), he is now down to just four lucky schools (Scout subscription required, which I don't normally go with but Jardy is great at his job and a good dude despite some questionable music choices), two of which are Harvard and Ohio State. Mark Titus... paging Mark "The Shark" Titus...
"You Can Use Statistics To Prove Anything, Kent. Forty Percent Of All People Know That" According to this statistical analysis, the second best offensive player in America, regardless of total minutes played, is Jon "Sir Dunksalot" Diebler. I'll let the blinding obviousness of that sink in for a second there while I point out that the interview that Luke and I did with John Gasaway opened my eyes up the the world of what is essentially basketball Sabermetrics. Baseball is very well suited to exhaustive statistical analysis due to the gigantic sample size, and I had always wondered how that could apply to other sports. By breaking down individual basketball statistics by possession and working with some other unique ideas, I think Ken Pomeroy, the guys at Basketball Prospecticus and others are really on to something here. Even if I don't really think the Diebster is quite as good as that particular stat might say.
Matta The Magnificent Bruce Hooley makes the case that Thad Matta has done possibly the best coaching job in any of the major sports at Ohio State. Ever. Bit of a stretch? Okay, yeah, of course it is, but the point Hooley is trying to make is that Matta has done what most people thought impossible: take OSU basketball from a position of being a complete afterthought to that of being... well, not an afterthought anyhow. I personally think that people often shortchange the Jim O'Brien era (he did coach a Final Four team in 1999), but Matta took over a program reeling from sanctions and turned it into a juggernaut in terms of the kind of recruits it routinely pulls and games that it appears in. One might argue that the steadily increasing profile of the Big Ten in b-ball has helped as well, but keep in mind that Matta has had success everywhere he's been, never winning less than 20 games in a season. I've complained about him more than anyone in the past, but even I have to admit that the dude can flat out run a program.
Hope You're Feeling Better Eddie You might've missed it, but basketball walk-on Eddie Days was hospitalized for a kidney infection at the end of December. Luckily he seems to be doing better and was released from the hospital on January 3rd, but he still hasn't appeared in a game since December 21st against UNC Ashville. Hopefully he gets back on the court soon and starts racking up the trillions.
Oh, and last thing, happy birthday Mom! 60 years ago the world got a lot brighter. And shorter, on average. But mostly brighter.
Either way, thanks for being a great mom, and here's to at least 60 more.
Love, Johnny