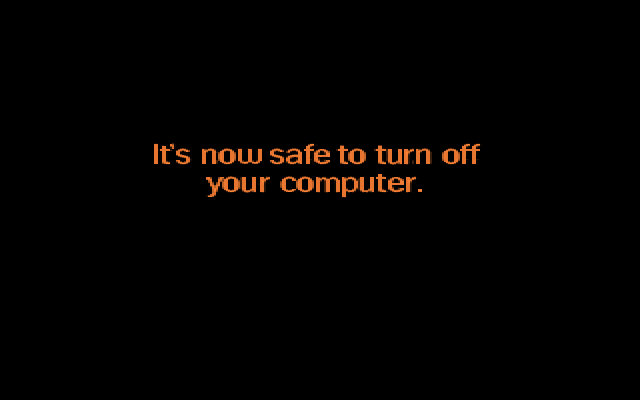 Wikipedia defines miserable failure as… Well actually, it doesn't. It's just some link to an article on the 2004 Presidential election google search results trollwave'age. I won't link it accordingly (this is a politico free zone), but in any case, my best commendation would be for the powers that be at WikiLeaks (wait; you're saying the two aren't affiliated?!) to create an article that's simply a screen cap last week's 'Weekend' Update. 5-10, folks. 33%. Brent Musburger is incredibly, incredibly disappointed in me.
In this, the final update of the 2010 season (though the first of 2011 in the year of our Woody), we reflect. Last week was but a microcosm of the giant bowl of fail that has been my picks this last season. Truly last year was nothing more than a red herring to mislead folks into thinking I  actually had any kind of magical prescient prowess (though to be fair, in picking every single game in the 2010 NFL season, I did finish greater than .500! WOOO... I need help.) 66-73-3 is where I stand on the college side, firmly clinching the sub .500 finish. I did my best y'all, I swear. But perhaps not paying that gypsy booky who secretly helped me their fair share after last year's remarkable ~75% showing was a bit of a mistake (or, you know, extreme sample size bias given that I only picked a little more than half the season.Whatever.)
Statistics be darned, we still have a final half week or so of college football. Some of us will likely still be recovering from post-Sugar Bowl festivities (I know at least I will) when the BCS Championship Game offensivekakke party comes to fruition, but that doesn't mean we can't still let the odors simmer like a fine glass of Koniak. The mere thought of nearly 8 months without the greatest game in the universe is horribly, horribly depressing, but life must barrell on regardless. Besides, we still have the collegiate football old timers league to get us through the month of January, national signing day, spring football, and then summer practices to serve as an all intents and purposes pigskin methadone until addiction can ravage our lives again next Fall. See you all under at the giant 100 thousand seat football stadium under the bridge.
Thursday, January 6th
Go Daddy Bowl: Miami (Ohio) vs. Middle Tennessee State (-2) – 8:00 P.M. – ESPN (HD)
MAC Champion Miami University heads to scenic Mobile, AL to do battle with Middle Tennessee State in the King Cobra equivalent to the remaining fridge stock of Yuengling in the far too short 5-pack of remaining college football games in the 2k10/2k11 season. Rick Stockstill and co. benefit from Dwight Dasher's re-emergence following his robbing-old-people induced break from the game. Miami interim head coach Jeff Stoutland looks to bridge the gap between the disgraced Mike Haywood and beat-Wisconsin-good forthcoming head man Don Treadwell. Perhaps because of such turmoil, the Redhawks find themselves dogs heading into this one. With the slight talent edge, take the Big Ten's proxy over the SEC's: Miami 28 – MTSU 24.
Friday, January 7th
Cotton Bowl: LSU vs. Texas A&M (+2) – 8:00 P.M. – Fox (HD)
In a contrast of styles, Texas A&M's competent offense heads to JerruhWorld to take on LSU's, well, not that offense. In the process, A&M goes against easily the best defense they'll have seen all season in a game that finds the Bayou Bengals getting the slight nod. Will Les Miles invest in a game clocked sync'ed digital wrist watch? Will Jordan Jefferson/Jarrett Lee (lulz) arm punt their ways into the hearts and minds of Aggie fans everywhere? So many questions, so little time (what with the SEC speed and all; when cornerbacks, receivers, and quirkbacks reach greater than a fictitious 4.10 40, they go back in time to the 1980's to keep their parents from breaking up.) In honor of SEC recruit Xzavier Dickson, I'm literally flipping a coin to determine in which direction my pick goes on this one. And there you have it. Aggies 27 – LSU 21.
Saturday, January 8th
Birmingham Bowl: Kentucky vs. Pittsburgh (-3.5) – 12:00 P.M. – ESPN (HD)
Somewhere Dave Wannstedt is dutifully reenacting his favorite hair metal videos of the 1980's and ending each night cruising off in his Camaro IROC-Z and letting the wind blow through his glorious 'stache, however it may. Pitt will be led in the interim by former SMU headman/K-State (sadly pre-Ron Prince) defensive coordinator Phil Bennett. Vegas is smart (as always) in that solely because of the absence of the Wannstache, they've slotted the Panthers as 3.5 point favorites. In ordinary circumstances, I'd probably give the more stable Wildcats the advantage. Plus with a Hartline suspended for a disorderly conduct incident, you'd almost expect the line to swing back Kentucky's way in and of itself. None the less, having Wannstedt's pride rule the day and he decline to coach out his tenure can't be understated enough. We'll ride with Vegas (or if this season's been any kind of indicator) or die with Vegas and go with Pitt, 30-20.
Sunday, January 9th
Emerald Bowl: Boston College vs. Nevada (-7.5) – 9:00 P.M. – ESPN (HD)
With the NFL setup for 2 Sunday afternoon affairs, everything's coming up Chillhouse with this night cap of a strong Nevada team playing a likely overmatched BCS conference BC squad. The Wolfpack's devastating pistol (and not in the same context as UCLA's devastating pistol assault) attack should test Mark Herzelich and the BC D all evening. Boston College's 106th ranked offense could very, very easily have a hard time keeping pace. On the plus side, Frank Spaniziani too has phenomenal facial hair. While I'd love to make my picks on the whims of the lip spinach, gotta go function over fashion here. The most 'Ault' team in all of the NCAAs takes it: Nevada 37 – BC 14.
Monday, January 10th
BCS Championship Game: Auburn vs. Oregon – 9:00 P.M. – ESPN (HD)
College football's climax comes to fruition as the dynamic high scoring Oregon Ducks take on a formidable opponent in the guise of the Auburn Tigers. While a large part of me wants to assume the final score of this game will look something like 17-6 after 2 inordinately explosive sides run into one another in an excessively hyped offensive showdown after a long layover, Auburn's defense is almost assuredly not stout enough to allow Oregon to only score 17. On the flip side, Cam Newton in and of himself is enough of an impetus to get points on the board, even against a criminally overlooked Oregon defense. Could the previous combination still result in an Oregon blow out? Possible. The only outcome that would truly shock me would be a huge Auburn win. That being said, Ohio State transitively wins the national title as Oregon rules the day: Oregon 41 – Auburn 33.