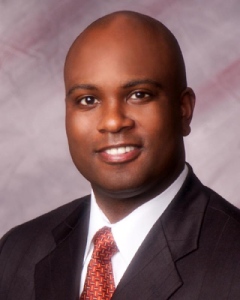 Happy Monday everyone, and welcome to your morning Skull Session. Normally I start things off with some kind of pithy statement about whatever random minutiae is on my mind but today we have some IMPORTANT THINGS™ to talk about, so let's get right to it, shall we?
Adieu Mon Frere, Adieu! Darrell Hazell, OSU WR coach/assistant head coach, will be announcing later today that he is headed for the wild Golden yonder of Kent State to become their new fearless leader. This is something that most people who have followed the career paths of the assistant coaches at Ohio State have anticipated for a long time; both Hazell and Fickell have been long considered hot commodities in the world of coaching and it was only a matter of time before they decided to test their skills as a head coach elsewhere. Interestingly, Hazell is the first OSU coach since Tim Beckman in 2007 (a DB coach who became the defensive coordinator at Oklahoma State and is now the head coach at Toledo) to leave OSU for another job. It is kind of amazing how well Jim Tressel has been able to keep his staff together at such a high profile school over the years, and is undoubtedly a large part of his success.
On Twitter, many OSU players are showing their love and best wishes for Hazell. He is a very well liked coach by pretty much everyone, an excellent recruiter, and a really cerebral guy. It's easy to see why Tressel and company hold him in such high regard, and why he was pursued by Kent State to be their coach. All the best to Coach Hazell, and who knows, in a few years we might just see his name pop up once again for a head coaching position, albeit a much more prestigious one.
Next Up To replace Hazell, rumors are circulating that P.J. Fleck, current WR coach for Rutgers, is being considered for the job. Fleck is a young guy at only 30 years of age, and at Northern Illinois he was essentially their version of Wes Welker. After spending a couple of years in the NFL, Fleck was hired as a GA at Ohio State working with TEs and special teams. He went back to NIU for a few years and then went to Rutgers. He's also very active in charity organizations along with his wife. Basically all of this info can be found on his Wikipedia page, but what you won't find out there is the fact that he's a stone cold fox. You're welcome, ladies (all two of you).
Speaking Of Coaching Changes ARR HARR HARHARHARHARR! Just in time for the filming of the next Pirates of the Carribean movie, reports are surfacing from Davey Jones' locker that Captain Mike Leach is about to set sail on the high seas of coaching yet again, this time at Maryland with the Terps. Maryland was actually on the path to becoming a regional power in the early 2000's, with 31 wins between 2001 and 2003. But after years of inconsistency it appears they are ready to push incumbent Ralph Friedgen to the side and bring in the swashbucklingest coach in America.
I will say this: a lot of people don't like Mike Leach, and feel that he can be thin skinned, eccentric, and hard to work with. They say that the incident with Craig James' son was very poorly handled by Leach, and perhaps it was indicative of a pattern of behavior that probably justified his firing.
These people may be right. But as it turns out, I don't care. Mike Leach is a genius who has created one of the most insane and fun to watch football offenses in history. College football is way, way more fun with him in it, and though this is not a done deal, I cannot wait to see the kind of damage the Air Raid does in the ACC.
The Union Forever Mount Union lost the Division III championship to Wisconsin Whitewater by a score of 31-21, but I think we need to stand up and acknowledge the insane achievement that Larry Kehres and his Purple Raiders have pulled off. These guys from Alliance Ohio have reached the DIII championship an insane six years in a row, winning it three of those times. All told, since 1993 Mount Union has won it all TEN TIMES, which is a huge accomplishment made even moreso when you find out that Division III schools don't give out athletic scholarships. Taking in a Purple Raiders game is definitely on my bucket list, and it should be on yours too.
Get Pumped This season has seen a surprising lack of OSU highlight videos, but thanks to one of our astute commentors we are pleased to present you with a Sugar Bowl pump up video set to the jumping beat of one of my favorites, Robert Randolph and the Family Band: