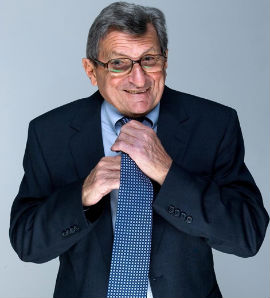 Recruiting Time Yesterday was the early signing perioid for basketball and Thad Matta's staff received letters of intent from three of the four verbals in the class of 2011. PG Shannon Scott, SF Sam Thompson, and F/C Trey McDonald are all signed, sealed, and delivered, while the fourth member, LaQuinton Ross will take his official visit this weekend and hopefully sign thereafter. There is a chance Ross can decide to play at Mississippi State with his two best friends and AAU teammates, but I think he just wants to see the campus before signing on the dotted line, considering he verbaled without having ever visited Columbus. The fifth player on the radar is C Amir Williams from Detorit, who will also visit this weekend. Williams is a top 15-20 player in this class and can vault an already highly ranked recruiting class into the top 10. Check out what Thad had to say about his newest weapons here.
On the gridiron, there has been a lot of speculation about the nation's top player in DE Jadeveon Clowney and his interest in Ohio State. Clowney's coach confirmed recent reports in regards to the star from South Carolina having interest in the Buckeyes and told Bucknuts.com($) that Jadeveon plans to visit Columbus in early January. They always say "look for the visit" when regarding rumors around recruiting, so if Clowney really does visit, the Bucks will have a real chance against his other four finalists of South Carolina, Alabama, LSU, and Florida State. If you want to see why Clowney is so highly sought after, here is a video of his beast modeness:
Not a Villian Anymore Just when Evan Turner's NBA career was being criticized after a tough pre-season and summer league, The Villian goes ahead and notches a double-double in his first ever start. Turner is nowhere near ready to be a dominant NBA player by any means, but it's encouraging when his head coach Doug Collins gushes about him the way he does in this article. While I don't think Turner will ever be the next Michael Jordan, Kobe Bryant, or even Kevin Durant for that matter, I do think he will have a very good NBA career and be the type of player that is an integral part of a championship basketball team because he loves the game and has a passion to get better. Call me crazy but I take a guy like that over a stat stuffer like John Wall any day of the week.
Bye, Bye, Bye A lot has been made over Jim Tressel's 2-4 record at Ohio State coming off a bye week recently. Dave Biddle has a breakdown of why The Senator's record following the idle week is so poor, basically stating that the timing has been poor for young teams during his tenure in Columbus. I personally feel this record is just a coincidence and a veteran team like this who has been banged up can only benefit from not playing last week. It is said that Ross Homan is back at 100%, as is Jake Stoneburner and Terrelle Pryor, in addition to Dorian Bell returning to help out special teams and provide depth at linebacker. I think with a lot of the 3-deep schemes Penn State plays it will be essential for the Bucks to use Stoney in the seams and Pryor's running ability to pick up easy yards. On the defensive side of the ball, the Bucks will definitely need Homan to help stop the revitalized running game and the sudden passing game Penn State has developed the last couple of weeks.
It's Penn State Week! There's not many things better than beating TSOE (that school out east) and the week to do it is finally here. If you didn't hate them already, Matt McGloin, who will start for PSU this week, gives you plenty of reasons to hate now. The walk-on quarterback who is only starting because freshman Rob Bolden is still woozy from a concussion (or because he's not good), has decided to take it upon himself to give the Ohio State defense some bulletin board material. Adam Rittenberg has an early look at the game, discussing the lofty 17-point spread, Cam Heywar'd performance last year, and more. BSD gives a bizarre insight into the relationship between Terrelle Pryor and PSU defensive coordinator Tom Bradley (which apparently includes text messaging) and also covers Joe Pa's presser from earlier this week. I hate to harp on past losses and things we can't control, but one quote from the presser stood out to me:
"After the Wisconsin thing, it's hard to believe, when you look at it, that Ohio State lost to them"
Maybe Terrelle wasn't too far off about that 9 out of 10 thing he was talking about............
Around The Big Ten Here is your weekly personnel update around the conference, which includes some healthy Buckeyes. Here is an update on where Big Ten candidates stand on the national awards list. It's really hard to believe people haven't figured out yet that Chimdi Chekwa really isn't that good. Finally, here is a list of the conference awards as they stand today. I feel with a good November stretch against PSU, Iowa, and Michigan, Pryor can finally take home that POY award.
One To Keep An Eye On I know we talked enough about recruiting today, but I wanted to share with everyone the story of a 7-footer at IMG Academy in Bradenton, Florida. This kid is certainly one to keep an eye on, as he is already creating news all around the world. The kicker here: Satnam Singh Bhamara is only 14 years old and came from India to further learn the game of basketball and escape the fate of a life that would only lead to farming, and thus a waste of his 84 inches of body. They say he can be to India what Yao Ming was to China in terms of the sport basketball, and awful lot to put on this kid's shoulders. Definitely interested to see where this man-child ends up in four years. I hear the Bucks will need a center once Trey McDonald graduates.