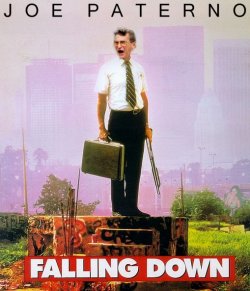 Looking to stay in both the Big Ten championship and BCS bowl bid races, Jim Tressel's Buckeyes welcome Joe Paterno's Penn State bunch to the 'Shoe in a battle between the two winningest active coaches in college football.
With Tressel's 6-3 record against Penn State and Ohio State's 11-6 record versus the Lions since they joined the Big Ten, the rivalry has become increasingly testy. Many PSU fans seem to have an inferiority complex and the fact Terrelle Pryor dissed his home state in favor of a more consistently elite and stable football program during the years he's been alive has only fueled the flames.
This year's matchup figures to once again be an emotionally intense affair regardless of the fact Vegas has the Buckeyes favored by a hefty 17.5 points. That big number isn't lost on the Lions as they are rallying around the Rodney Dangerfield card led by Evan Royster, who had this to say: "It is kind of insulting. We have proven we can put points on the board and can win games. A lot of people will take offense to it, and it makes us work harder." Big talk from a guy averaging 3.6 yards per carry against the Buckeyes in his career.
In typical Joe Pa fashion, he's taking a different tack, going out of his way to act as if his squad has little chance to pull the upset:
Talk isn't going to do anything. We've got to play better than we played all year"..."We've got to go out there and play the best game we've played by far -- by far -- that we've played all year just to be in it -- not to win it, just to be in it"...."The kids are practicing hard, they're working at it, but I'm realistic. I know what we're up against. Right now, Ohio State's just a little bit too good for just about everybody"..."Obviously, I wish we were a little better team. We're getting better, but we're not in Ohio State's league right now, not this year."
Whatever. After a week off, it's time to get back to playing football instead of just talking about it.
Opponent
Kicking off the season with a 44-14 win over Tressel Lite, Penn State was soundly pummeled in a week two matchup at Alabama. The Crimson Tide held freshman QB Rob Bolden to 13/29 through the air and Evan Royster to 9/32 on the ground while the D forced four PSU turnovers in a 24-3 shellacking. The Lions responded with back to back wins over Kent State (24-0) and Temple (22-13). The offense was still unimpressive against the Golden Flashes with Bolden finding his way (17/27, 217, TD / 2 INT) behind a shaky offensive line creating little room for Royster (11/38). Penn State's red-zone troubles were magnified in the 5 FG effort against Temple but they overcame a 13-9 halftime deficit thanks to 187 yards from Royster and a defensive unit that produced four TO's while holding the Owls to eight first downs.
With the non-conference slate out of the way, the Lions took a 24-3 uppercut in Iowa City dropping Joe Pa to 1-8 versus the Hawkeyes since 2000. Iowa jumped out to a 17-0 lead late in the half and turned the game over to the defense. Clayborn and company controlled the game holding PSU to 54 yards on the ground and 301 overall, limiting the Lions to 3/13 on 3rd down. It would get worse the following week as Illinois marched into Happy Valley and delivered a 33-13 spanking to spoil Homecoming. The offense sputtered once again with Bolden connecting on just 8/21 passes while Royster had no room to run (11/35). The Illini defense held PSU to seven first downs and 170 yards handing Joe Pa's squad their 2nd worst home defeat in 20 years.
The season would begin its turnaround the following week against the magic elixir known as Minnesota. Taking over in place of an injured Bolden, sophomore QB Matthew McGloin completed just 6/13 passes but two went for TD's including a 42 yarder to Derek Moye to give PSU a 21-7 halftime lead and a nine yarder to Moye pushing the score to 31-14. Meanwhile, Royster and Silas Redd combined for 19 carries, 133 yards, getting the offense a little closer to on-track. The Lions gained increased momentum the following week turning back Michigan 41-31 behind Royster's 150 yards and 2 TD with McGloin adding a 17/28, 250 yard, 1 TD performance. Finally, last week against Northwestern, McGloin and Royster took over again helping PSU out of a 21-0 hole combining to score 28 of PSU's 35 unanswered points in the 35-21 win. McGloin tossed four TD's to four different receivers and Royster ran for 134 with Redd chipping in another 131 on 11 carries setting up the showdown in the 'Shoe.
McGloin (#11) will once again start under center having won his only two starts following his relief effort to kick off PSU's current three game winning streak. He's not as good as he is cocky but there's no question the Lions have rallied around the confident walk-on. McGloin's connecting on 58% of his throws and sports a 7:1 TD/INT ratio thus far. Those numbers should prove to be fool's gold this week considering McGloin's 61% completion rate, 475 yards and five TDs in two starts came against the nation's 115th and 100th ranked pass defenses. One area of concern will be how the linebackers respond to his play-action as they need to avoid getting sucked up allowing passes over the top and in front of the safeties.
Moye (#6), a redshirt junior receiver, leads the receiving corps with 33 catches for 615 yards and four TD. He's also been McGloin's favorite target, hauling in 11 balls for 238 yards and three scores - good for 43% of McGloin's passing yards thus far so he'll need to be accounted for on every snap. Senior Brett Brackett (#83) is the team's 2nd leading receiver (28/385, 4TD) and presents size mismatches due to his 6'6" frame. Shifty 5'7" sophomore Devon Smith (#20) is the polar opposite of Brackett and checks in as the 3rd leading receiver. He can be dangerous in space thanks to some nice wheels but he best be careful running across the middle. Believe it or not, Graham Zug (#5) is still around though he's seemingly an afterthought these days (9/113).
The rushing attack is obviously led by the senior workhorse Royster (#22) and he's coming off arguably his best game of the year. Against Northwestern, he amassed 179 total yards rushing for 134 on 25 carries (5.4) in addition to catching four passes for 45 yards and a TD. His big day brought his season totals to 734 yards and he's already tied his career high with 17 receptions as the PSU staff breaks in their young QB's. Behind a suspect line, Royster's averaging 5.2 ypc but against 'Bama (3.6) and Illinois (3.2), he's ran into tough sledding. Expect more of the same Saturday afternoon as the Buckeyes sit on the run daring McGloin to throw downfield. Redd (#25), a 200lb. freshman, is coming off the best game of his young career, rushing 11 times for 131 against the Wildcats.
Redd has supplanted junior Stephon Green as the Royster's backup with Green toting it just nine times in the last five games.
Though the offense appears to have found a bit of traction, it still ranks 8th in the conference in Total Offense, 9th in Rushing Offense, 8th in Passing Offense and 9th in Scoring Offense. Of even larger concern could be their red zone offense which ranks 10th in the conference, scoring just 78.8% of the time, registering 17 TD and 9 FG in 33 trips.
Defensively, the Lions are led by LB's Michael Mauti (#42) and Chris Colasanti (#48). Mauti, a redshirt sophomore, earned Big Ten Co-Defensive Player of the Week honors last week after an 11 tackle, 3 TFL, 1 sack performance against Northwestern. Having missed all of 2009 with a torn ACL, he's recorded a career high in tackles three straight weeks. Colasanti, a senior out of Michigan, is the team's leading tackler with 83, a full 23 stops ahead of Mauti. Senior DT Ollie Ogbu (#85) leads the team in TFL with 7.5 and fellow DT Devon Still (#71) paces the squad with 4.0 sacks.
As a unit, the Lions rank 45th nationally in Total Defense (6th in B10), 28th in Scoring Defense (5th in B10), 68th in Rushing Defense (8th in B10) and 26th in Pass Defense (2nd in B10). Similar to their friends on the offensive side of the ball, the defense struggles mightily in the red zone giving up points a conference worst 91.3% of the time. They've allowed 16 TD and 5 FG in 23 total red zone chances. Strangely, they are 2nd best in the conference at stopping 3rd downs.
The PSU special teams has posted solid numbers - at least compared to what we've seen in Columbus. They lead the conference in KO Coverage, over five yards better than OSU and they #2 in punting with a 39.1 net off the leg of Anthony Fera. Kicker Collin Wagner has connected on 16/20 FGA's including 7/8 from 40-49 yards.
Buckeye Breakdown
Though the Buckeyes are just 2-4 after bye weeks under Tressel, the break last week came at a crucial time allowing the walking wounded some time to heal. It sounds like Ross Homan will definitely start and Dorian Bell will also return to ST duties. The time off should've also helped JB Shugarts a bit. Still, Tressel's struggles after a bye are a bit concerning as he welcomes a PSU team with a chip on its shoulder, even if the talent edge swings decidedly to OSU's advantage.
As we've discussed this week, Tressel has owned November during his tenure and his squad had little trouble pulling away from Penn State last year in Happy Valley behind 228 total rushing yards and two 2nd half TD passes from Pryor on back to back possessions, one a 62 yarder to DeVier Posey and the other a six yard strike to Brandon Saine on 3rd and 5 to ice the game.
Offensively, it's hard to say exactly how Tressel will attack the Penn State defense. On one hand, the game is at home and Pryor has been on fire the last two weeks against terrible opponents throwing for 492 yards with a 77% completion rate and 5 TD though he has tossed 3 picks. Plus, PSU typically plays a lot of zone and without any real studs in the secondary, Tressel could definitely employ a dink and dunk approach. The bye should've also helped Pryor further rest what was once a balky quad. On the other, he may choose to get back to Tresselball and attempt to pound the ball on the ground against that suspect PSU run defense to set up the pass. I lean toward thinking he'll come out trying to establish the run as he's done the last two games running Boom up the middle or to the left behind Brewster, Boren and Adams. Albeit against lesser opponents, OSU's first drive in those two contests saw the Buckeyes run it 5/5 times (TD) against Purdue and then 8/11 times (TD) against Minnesota.
That might also be a good way to ease Pryor into the game as we've seen him come out a little to jumpy in big games. Plus, I have to believe JT is banking on the fact he wins this game as long as he wins the turnover margin.
That's not to say Pryor won't play his usual dominant role in the game plan, I'm just not sure that he'll be asked to do a ton with his arm early unless the Lions stack the box. When he does drop back to pass, I expect Posey to continue his resurgence and for Dane to be Dane. Though he's been quiet in recent weeks, this could also be an opportune time to once again involve Saine in the passing game on a wheel. Something tells me JT is saving a pass play designed for Saine that could come this week or next depending on the situation.
Defensively, we discussed earlier in the week how Cam Heyward dominated the PSU front a year ago and though it may be tough to match that 11 tackle, two sack effort, this should be a game in which the line gets a consistent push. Heyward and Nate Williams should have some success creating pressure especially when matched up against right tackle Chima Okoli, who is starting in place of the injured Lou Eliades. The entire D will be amped to stop Royster and with a young QB under center, despite the questionable safeties, it will be interesting to see how often Heacock brings heat in obvious passing situations.
Homan's return will be a huge boost and while Sweat may end up with less tackles as he rotates back to his Sam spot, the confidence he's gained in recent weeks should help this LB corps turn what could be its best performance of the season.
As usual, there's concern in the secondary, with Moye being a tough cover, Zug seemingly having a knack for making plays against the Buckeyes and OJ still not giving many fans that warm and fuzzy feeling but as long as McGloin doesn't pull a Vandenberg (as Sam put it), the secondary should have a decent showing.
Prediction
Depsite Tressel's record after bye weeks and Penn State playing their best ball of the season, we just don't see Penn State having the horses to stay with Ohio State, at home, over 60 minutes. Tresselball might keep it close early but the Buckeyes pull away and win handily, setting the stage for a showdown in Iowa City.
Ohio State 30, Penn State 13