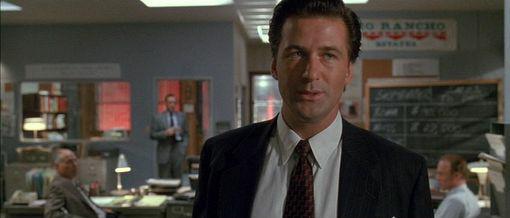 As I noted a while back in my twitter account (yes, I have one, and no, I still don't really have any idea what I'm doing), Jim Tressel is an astonishing 26-4 in the month of November since becoming the head coach at Ohio State. Take a step back and think for a minute about how ridiculous that is. 86% winning percentage aside, the fact that he has been able to have his teams turn on the jets at crunch time has been a crucial element in the Buckeyes being able to either share or win outright 5 consecutive Big Ten championships.
What's really crazy about it is the fact that there doesn't seem to be some magical button, some Space Jam-esque magic sports drink, or some super secret coaching technique that Tressel employs to get things done. Each team in the past 5 seasons has approached their final three regular season games in different ways, but perhaps the most intriguing aspect of them is that often times they perform statistically worse than they did in the previous two months. For instance, in 2006 through 2009, the defense gave up more yards per game in November than they did in September or October. In 2006, 2007, and 2009, the offense averaged far fewer yards per game in November than in the previous months. There have also been several notable defensive and offensive implosions, including the defense against Michigan in 2006, the offense for most of the game against Michigan in 2005, and the defense against Illinois in 2007.
None of that matters. What does matter is that in November during the last 5, championship winning seasons:
The average margin of victory has been 20 points.
Average points allowed: 14.3
Average points scored: 32.5
5-1 against ranked teams.
14-1 overall.
I'm here from Youngstown. I'm here to be your new head coach. And I'm here on a mission of mercy.
2005 and 2006
The Troy Smith years. Both of these seasons were more or less defined by the offensive players who led these teams, although 2006 moreso than 2005. The November of 2005 was, for the most part, a cakewalk. OSU destroyed Illinois and Northwestern by a combined score of 88-9 before playing an unranked Michigan team that very nearly pulled a massive upset, until Troy and Gonzo (the original Sanzo) completed an insane pass to seal an improbable comeback win. 2006 repeated the sequence, and though Illinois gave OSU a tough game (only losing by a 17-10 margin), the big story was the epic 1 vs 2 OSU/Michigan game, which of course Ohio State won 42-39. Both the 2005 and 2006 teams played in close games that could've gone either way, but in what will be a recurring theme, both teams still found a way to win.
As you all know, first prize is a Big Ten championship. Anyone want to see second prize? Second prize's a BCS at large bid. Third prize is you have to play in some BS 1 pm bowl game on January 1st. You get the picture? You're laughing now?
2007
November 2007 was weird. Ohio State was without much of it's leadership from the previous year, and it showed. After a convincing win against Wisconsin, Illinois came into Ohio Stadium and dominated the OSU defense, particularly on the ground, where they racked up 260 yards. Several Todd Boeckman interceptions did not help the cause, and it became the only game Jim Tressel and the Buckeyes have lost in November in 5 years, 21-28. The following week Tressel put the entire game in Beanie Wells' hands, as OSU ground Michigan into dust 14-3. Because this team was able to end up in the National Championship game and defeat Michigan (and still claim the Big Ten title), many overlook some of this team's issues. But the fact of the matter is that this was a very inconsistent team that played like it in the most important month of the year (averaging nearly 100 yards less per game on offense then they had in their first 5 games).
A-B-C. A-always, B-Big Ten, C-champions. Always Big Ten Champions! Always Big Ten Champions!!
2008 and 2009
Pryor. By November of 2008, the Buckeyes were essentially the Pryor and Beanie show, and that's how the games were played. None of them were competitive. Illinois lost 30-20, but despite racking up 455 yards of offense, they still needed a late 4th quarter touchdown to make it even that close. Michigan got manhandled in the worst defeat for either team in 40 years, as the defense shut everything down. This was a team rolling. 2009 was somewhat different, and maybe the most difficult November of the last 5 seasons. Playing #11 Penn State on the road was difficult, but the defense and Pryor stepped up and it was not a much of a game after halftime. Michigan was again a fairly easy win, thanks to several Forcier turnovers. But the real test was against #10 Iowa, an OT game where Tresselball was alive and well. The winning play wasn't just Barclay's field goal, it was Doug Worthington's sack on James Vandenberg that forced Iowa to throw a desperation end zone pass that was picked off instead of kicking a field goal.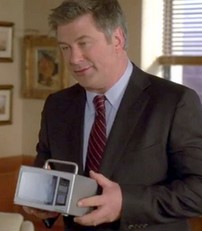 The championship is out there, you pick it up, it's yours. You don't-- I have no sympathy for you. You wanna go out in those games at night and win, win, it's yours. If not you're going to be shining my shoes.
The point I'm driving at here is that each of the 5 previous teams won a Big Ten championship, but they all did it in decidedly different ways. 2005 and 2006 relied on an offense and a Heisman QB to bail them out and carry them through tough games. 2007 faltered, but still was able to grind out enough wins for success. 2008 and 2009 had incredibly stout defenses that won several games. In 2010, the challenge will not be for this team to suddenly find a missing element, or to come up with some special selection of plays that always works. No, if the 2010 Ohio State Buckeyes want to win out and capture a share of a 6th straight Big Ten championship, they'll need to continue to do what they do well, and come up big in games when they have to lean on one element of their game or another.
Personally, I think this weekend will say a lot about where this team stands and is a crucial game. Go up against Penn State, blow them out of the stadium, and you'll make a huge statement to the rest of the conference. Lose or barely win, and there will be blood in the water that they'll smell all the way up in Iowa.
I'd wish you good luck but you wouldn't know what to do with it if you got it.
Still, I'm not that worried. Coffee is for closers. And Jim Tressel drinks a lot of coffee.